In this guide on Dragon Ball Z: Kakarot we will explain how to easily obtain the very important D Medals
Dragon Ball Z: Kakarot, the latest title from Bandai Namco, is finally available and many fans have bought it with the aim of reliving the adventures of their favorite anime. For sure, all players will be looking forward to making their character more powerful, but doing so is by no means easy. To meet these players, we have decided to write this guide in which we will explain to you how to easily get many D Medals in Dragon Ball Z: Kakarot.
The importance of medals
Inside Dragon Ball Z: Kakarot it is possible to collect many different objects, some useful, others not. Of all the items you can get, the Medals D they are certainly the most important ones, since they will be fundamental for boost your character. Moreover, the D Medals will also allow you to learn new devastating attacks and extremely fun to use. Given their great usefulness, these medals are not at all easy to obtain and are only there two methods to be able to earn some.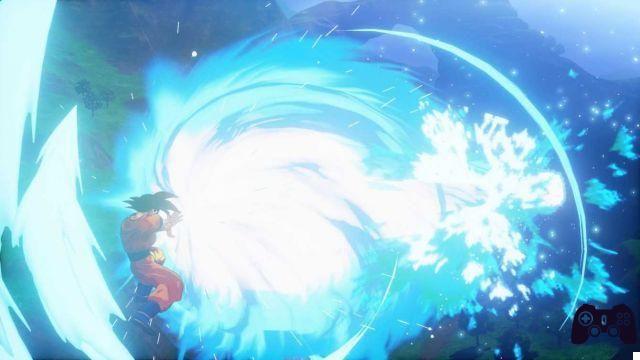 Helping the Next - Dragon Ball Z: Kakarot, how to get D Medals
The best way to get D Medals is to complete as many side missions as possible during your game. Side missions will often reward you with a D Medal, but this will not be the case for every single mission, so don't be disappointed in case you don't get your coveted medal every time. Fortunately, even if the D Medals are not always guaranteed, these side missions they are quite short and therefore it won't take long to complete them.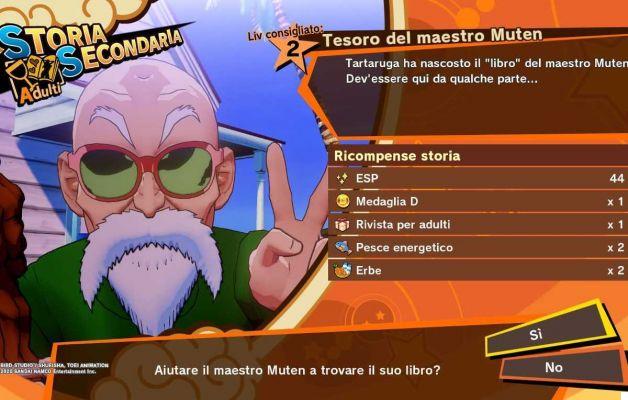 Explore the world - Dragon Ball Z: Kakarot, how to get D Medals
Obtaining D Medals by completing side quests is very simple, but unfortunately these missions aren't endless. Luckily you can find some medals too exploring the game world, but this method is less reliable than the previous one, since their position will always be random. There are many different types of orbs that you can find in the game and many of them are located in the air, but those that contain D Medals they are placed close to the ground. As shown in the image below, these spheres look like transparent with green and pink reflections, and will always contain a D Medal. Obviously these spheres are very rare, but it won't cost you anything to keep an eye out for them during your explorations.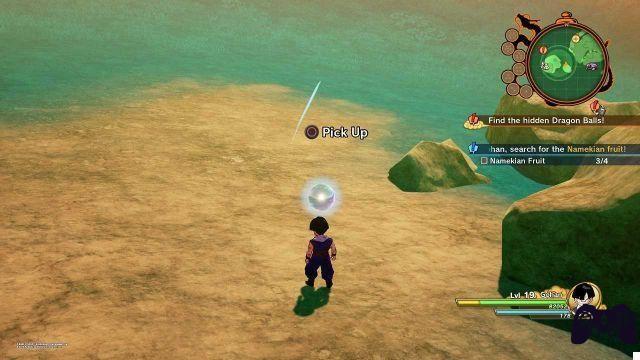 Become the best
Thanks to this guide, you can now finally upgrade your character thanks to the D Medals, but the road to conquer Dragon Ball Z: Kakarot is still long. In the game they are present many mechanics and it is not easy to be able to grasp them all at once. Fortunately for you on our site they are present many other guides on Dragon Ball Z: Kakarot, such as the guide on how level up quickly or on how to become the best.
Dragon Ball Z: Kakarot is available now for PS4, Xbox One and PC. If this guide was useful to you and you are interested in staying up to date with all the news on the title, continue to follow us here on Holygamerz.