Disclosed a few hours ago via leak, here is finally revealed the Trophy Guide of Death Stranding, the upcoming title of Kojima Productions
November 8 is inexorably approaching ei Death Stranding leaks are becoming more and more incessant and heavy. Avoiding the plot spoilers flying left and right, we stumbled upon something particularly interesting: Hideo Kojima's complete title trophy guide.
We say complete, but we are a bit imprecise. At the time of publication of this guide, story trophies are obviously still classified as Hidden Trophy, i.e. Hidden Trophy. The list includes the trophy titles in English and the short description translated by us, so please be careful that the Spanish localization of the trophy is not yet official (we will add the correct one once the Spanish list is available). In addition, the list includes all those trophies that do not affect particular spoilers on the script, so you can keep reading even if you don't want to know anything at all.
Here is the complete list
The Hidden Trophies are in total 25, the rest are listed below in order of rarity (bronze, silver and gold). We will update this guide as we come into possession of new information. And, of course, with the title out. Meanwhile, let's get started!
Death Stranding: Guide to Bronze Trophies
Everyday Delivery: Completa a standard computer
Deliveries Done: Complete 36 standard orders
Birth of a Legend: Complete 10 Premium Shipments with a "Legend" or "Legend of Legends" rating in each single category
A Helping Hand: Submit your first supply request
The Automation Revolution: Complete a standard order with a delivery bot
Apprentice Builder: Build your first infrastructure (signs, ladders and ramps also apply)
Master Builder: Build at least one infrastructure of each type (including signs, ladders and grapples)
A New Day for the UCA: Connect your first new affiliate to the UCA
Well Connected: Achieve connection level three with a base
Liked an be Liked: Put your first Like
Good Samaritan: Deliver your first piece of lost cargo
Giver of Gifts: Make your first donation of weapons, equipment, etc ...
Chiral Crafter: Recycle chiral crystals for the first time
The Custom Kid: Get your first piece of data for customization
The Post Guides the Present: Read 100 emails
The Past Guides the Present: Read 100 interviews
Childminder: Achieve maximum connection level with BB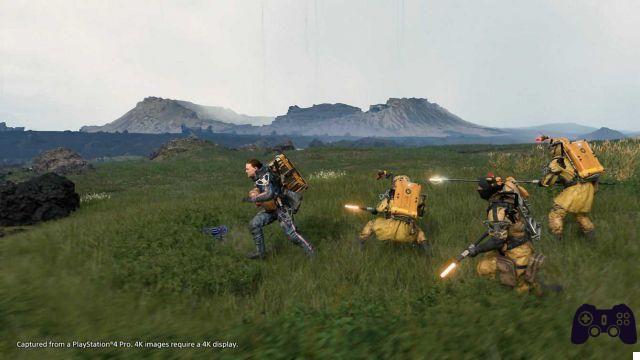 A Baby Blessing: Get a like from BB
Prominent Porter: Reach Rank 10 in each Delivery Assessment Category
Catcher Crusher: Defeat a Catcher
Snooze 'n' Soother: Heal your wounds by sleeping for the first time
Boots Are a Porter's Best Friend: Change your shoes for the first time
Hooked on Delivering?!: Deliver 700 cargo items
Pumped Porter: Deliver 3000 cargo items
Well-Traveled: Travel 80km and complete an order
Rest in Pieces: In a BT area, cut an umbilical cord for the first time without the BT noticing you
Any Porter in a Storm: Trade with another courier for the first time
A Shout in the Dark: Send a request for help and get a response for the first time
Public Service Porter: Destroy a Chiralium-contaminated cargo in Crater Lake for the first time
Trail-Blazer: Raise all types of infrastructure to the highest level
I couldn't Hold it in!: You pee outdoors for the first time
All Roads Lead to the UCA: Complete your first road
Soothing Sounds: Use the music player for the first time
Building Bridges: Reach Bridge Link Rank 1
Homo Faber: Build all weapons and equipment
Death Stranding: Guide to Silver Trophies
Best Beloved: Achieve maximum connection level with all bases
Death Stranding: Guide to Gold Trophies
Growth of a Legend: Complete 20 Premium Shipments with a "Legend of Legends" rating in all categories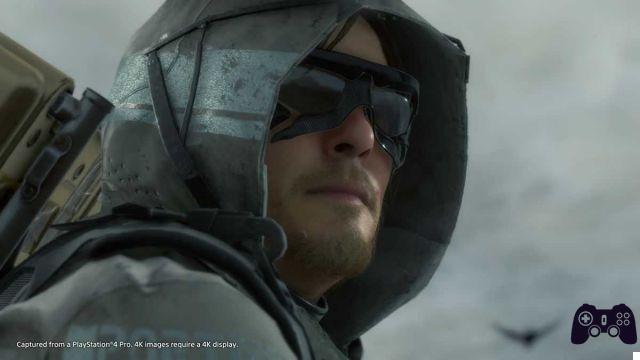 Further updates soon
In total, however, the list will include 63 total trophies, one of which in Platinum, one in Gold, two in Silver and 59 in Bronze. Not knowing the complete list, yet, we cannot fully express ourselves, but from what we can see here it doesn't seem that difficult to get platinum. Perhaps long and laborious yes, but not extremely complicated.
Reminding you of the recent interview that Kojima gave at the BAFTA in London, in which he talked about the complexity in video games, and of the launch trailer for Death Stranding released a few days ago, we are waiting. Both the title, the complete trophy list and, why not, our future review!
And you? Will you buy Death Stranding? Were you fascinated by it or totally indifferent? Write it to us below in the comments! We will keep you updated.