In this guide of ours on Cyberpunk 2077, we want to examine the first step that you will have to take before diving into the life of the Night City: the creation of the character.
Cyberpunk 2077 is widely being talked about these days, certainly for the actual quality of the title, but also for various technical wrangling that heavily afflict the "old-gen" versions of the title. On PlayStation 4 and Xbox One, in fact, CD Projekt Red's game suffers to say the least, with a version that probably should never have existed. We're mainly talking about "standard" consoles, but even on PlayStation 4 Pro and Xbox One X things don't seem to be much better. We will tell you extensively about Cyberpunk 2077 in our review, which will arrive soon, but the impact that the title has had on users has been nothing short of negative. And the Metascore amply testifies to this.
Before starting
Before starting with our guide to character creation in Cyberpunk 2077, we remind you that here on Holygamerz you will find other guides on the game by CD Projekt Red. For example, you can find the complete trophy list (we recommend not reading it if you don't want any kind of plot spoilers), how fast travel works to get around the infamous Night City fast, and everything you need to know before you start playing . Starting right from the "before" the start of the game, this time we want to focus on how to best create your or your V. Genital size aside, of course, that's up to your taste. Let's begin!
Step one: the backgrouond - Cyberpunk 2077: our character creation guide
The GDR component of Cyberpunk 2077 is quite marked and this can be seen from the character creation screen. The game allows you to create your own V not only from an aesthetic point of view, but also by characterizing its background, its statistics and peculiarities to the fullest. "Your V" will most likely be different from any other Vs created by other players and those who are not used to role-playing games will probably find themselves blown away by the amount of choices to be made before starting to play. Don't worry though: we will guide you.
Let's start with the choice of the Background of V, the first choice that the developers of CD Projekt Red will put in front of you. The first and perhaps also the most important, because not only will it affect the first part of the game, but it will also heavily modify your relationships with the other characters you meet during the adventure in Night City. The three Backgrounds are so called: Nomad, Street Life and Corporate.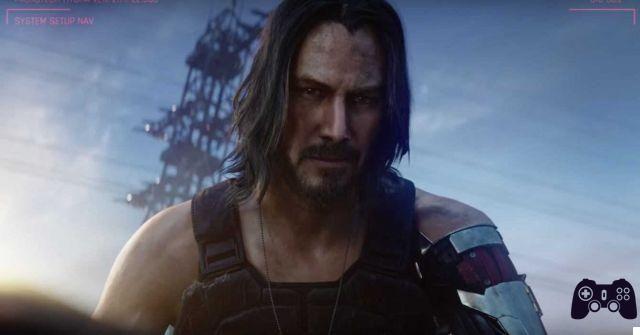 Best Background - Cyberpunk 2077: Our Character Creation Guide
Which is the best? In this case, of course, there is no correct answer. You should simply choose, for "roleplay", which one you think best fits the V you want to create. If you want to become an unscrupulous businessman, you can choose the Corporate. If, on the other hand, you prefer the criminal past, surely Vita da Strada is for you. If, on the other hand, you think that Night City is not exactly the place for you, Nomade is what you are looking for. Ultimately, however, below we list the three "summaries" that the game offers you in order to make your choice:
Nomadic: Living in the Badlands, ransacking landfills, raiding fuel depots… nomadic life wasn't easy. But growing up in a clan has its benefits. Honesty, moral integrity and love of freedom… Qualities that few have in Night City, and that no amount can buy.
Street life: They say that if you want to understand the road, you have to live there. Gangs, fixers, dolls, cheap pusher ... You grew up with their example. Down here the law of the jungle dictates that the weak serve the strong. The only Night City law you haven't broken yet.
Corporate.: Few leave the corporate world on their legs… Even fewer with their souls intact. You have experienced it on your own skin. You have bypassed the rules, exploited secrets and used information as weapons. In this world no one plays fair, there are only winners and losers.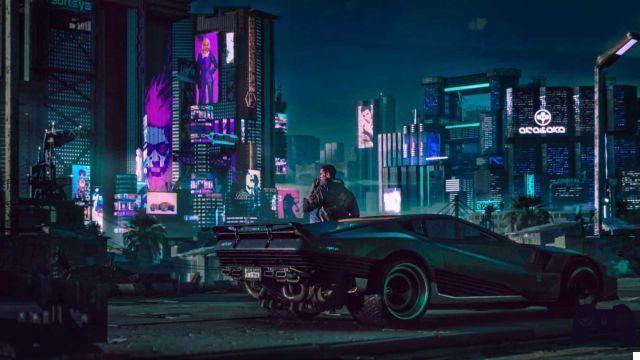 Now let's talk about Attributes - Cyberpunk 2077: our character creation guide
Let's talk now about the Attributes. And no, we're not referring to the genitals this time either. There are five different attributes in Cyberpunk 2077 and they are Physical, Intelligence, Reflexes, Technical Skills and Coldness. Each stat will start with a minimum level of three points and the game will allow you to spend seven on character creation. To summarize the influences that have the statistics, we can say that the Physicist increases the strength and stamina, the Intelligence the ability to hack, the Reflexes the probability of criticism and dodging, the Technical Capacity the use of technological weapons and armor. and Cold your stealth skills.
Here too we would like to say that there is no unique way to distribute the points that the game gives you at the beginning. It really depends on how you are going to approach life in the Night City. Everything is, therefore, how you want to play: if you like stealth, throw yourself on the Coldness, while if you prefer melee combat use everything to increase the Physical and so on. Don't worry too much about this initial choice either - you will get many more stats points as you play, this is only a preliminary choice. You can better understand your style of play… by playing, in fact.
Our final tip - Cyberpunk 2077: our character creation guide
The initial idea is to create a character similar to you for the way you understand the video game. Life in Night City, then, will shape your V in a very specific direction, which will not necessarily be the one you started with. After all, each RPG has its own peculiar characteristics, as well as its rules. Although true it will be up to you to create your V, the final result will not necessarily be what you imagined from the start. Our final advice is therefore this: create what suits you best, or even better that you think will satisfy you most. Then sit back and enjoy Cyberpunk 2077. After you've obviously chosen the shape of your genitals.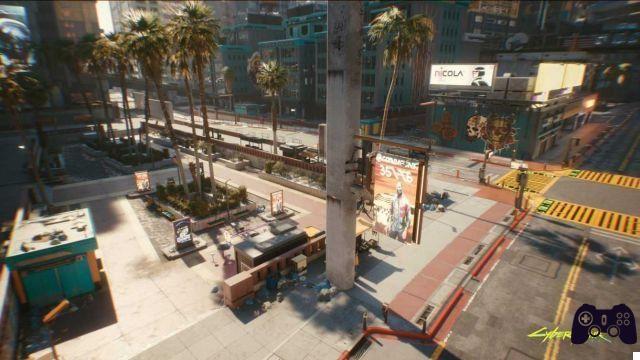 Have fun!
Our guide to character creation in Cyberpunk 2077 ends here. Have you already purchased the CD Projekt Red title? Are you playing it on old-gen or are you lucky enough to have a next-gen console or a mid-range PC? Write it to us below in the comments, we will continue to keep you updated with all the news on videogame and tech!