Wondering how to transfer saves from old-gen versions of Cyberpunk 2077? No problem, in this guide we show you how to do it
Developer CD Projekt Red, in the past few months, has illustrated how the players of cyberpunk 2077 on PlayStation 4 and Xbox One will be able to transfer their own bailouts to their respective new generation console. As you know, the highly anticipated new first-person action-adventure will offer thenext generation upgrade free. In this way, you just need to buy a copy of the game for PS4 and Xbox One to get a copy of the game also for the respective new consoles, Xbox Series X, S and PS5. PlayStation 4 and Xbox One players who upgrade to the next generation system in their respective console family will be able to download the game progress file di Cyberpunk 2077 su PlayStation 5 e Xbox Series S e Series X.
So here you can resume playing on the new consoles from where you previously left off on the old-gen consoles. As you would expect, the transfer process of saves from one console to another is different for each console family. So here we have decided to offer you this guide to illustrate the whole procedure in the simplest and most complete way. But before going to the real gist of the speech let's proceed with some general outline on the ambitious cross-gen project of the Polish studio.
Dystopian vicissitudes
After an interminable sequence of rumor on unthinkable crunch sessions and last-minute postponements, cyberpunk 2077, the title on which the Polish studio CD Projekt RED, excellence in video game development made in Europe, tip everything prepares to debut the 10th December on PC, Stadia and old-gen consoles. For the next, there is still nothing certain about it.
Lately, Adam Kicinski, CEO of CD Projekt RED revealed that further post-release updates to the game will have to wait until first quarter of 2021. Either way, Kicinski reported that the continued postponements had no impact on the game's next-gen update. The most certain probability is that CD Projekt, best known for the a perfectionist look and Carthusian, he intends to do shines its flagship production is right on PS5 and Xbox Series X hardware. This is precisely why the long wait for the next-gen update would be due.
Among other things, it is already known that on the new consoles from Sony and Microsoft the game will offer full support for Ray-Tracing. In short, one can expect an absolutely impressive title from a visual point of view. If you want a preview, we refer you to this gameplay of some time ago. What about gods content? Perhaps not even three articles would be enough. Suffice it to say that the Chinese dubbing staff have already reported that they spent a record number of hours reciting entire tomes of the script.
The title itself will essentially immerse you in a dystopian future, inspired by that of role playing cyberpunk 2020, in turn based on that described in the literary works of writers William Gibson, Bruce Sterling and other authors of the cyberpunk movement or "mirrorshades". Everything takes place in the year 2077, at the dawn of the colossal bankruptcy of the United States of America and the civil war that led to the decline of the stars and stripes nation.
Overwhelmed by famines, kinetic attacks and other misfortunes, America is now under the control of Mega-Corporations. These do good and bad weather by forcibly dissecting the population into various social groups to be controlled by sight. The adventures of the protagonist take place in this inhospitable setting V and rocker Johnny Silverhand, an ex-soldier who aims to subvert the order imposed by the corporations. Let's look no further now and see how to transfer saves from PS4 and Xbox One to Cyberpunk 2077.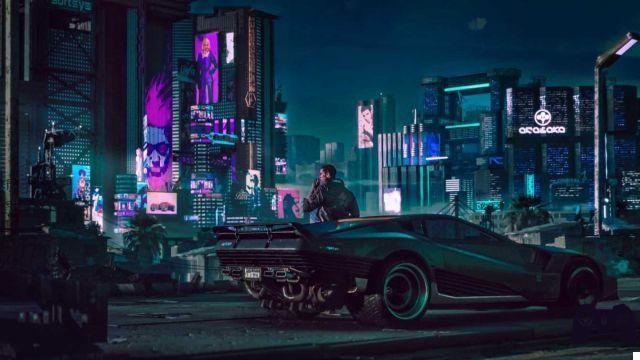 Xbox Series X and S - Cyberpunk 2077: how to transfer saves from PS4 and Xbox One
To explain how to transfer the saves from the old-gen versions of Cyberpunk 2077 we refer to what is reported by the Microsoft support itself recently. Let's proceed in order. The process on Xbox Series X and S is pretty immediate. Thanks to Smart Delivery, the players of cyberpunk 2077 on Xbox One, they can upload their saves to the cloud. Later, on Series X and S, you can simply grab the file and download it from your online cloud storage.
Likewise, players can connect both consoles (next-gen e old-gen) alla same wifi network and download the saves. To do this, simply select "Profile and system"From the dashboard, then"Settings", Subsequently"System", then "Backup and transfer","Network transfer"And check the box"Allow Network Transfer". This option makes the source Xbox console visible to other consoles connected to the same network. You must also be logged in on consoles with the same Xbox Live profile. Keeping your Xbox One still turned on, you will have to repeat the steps we have listed on your Xbox Series X or S. You will now find your Xbox One in "local consoles"(All consoles must be connected to the same wifi network). Select Cyberpunk 2077 and then "Copy selected".
You can also use a 'USB 3.0 external drive to transfer the saves (you can also simply use a classic USB stick). Connect the unit to the USB port of your Xbox One, go to "System" and then "Archiving", Select the internal storage drive of your Xbox One and press A. At this point select the option "Transfer"In the drop-down menu. Select Cyberpunk or the other games whose saves you want to transfer and select "Copy selected". Confirm the transfer and wait for the process to finish. Once done, unplug the USB drive and plug it into your Xbox Series X or S. Go to the System and Storage menu. Select the external storage drive. Select the option "Transfer"And select cyberpunk 2077 or other games whose saves you want to transfer.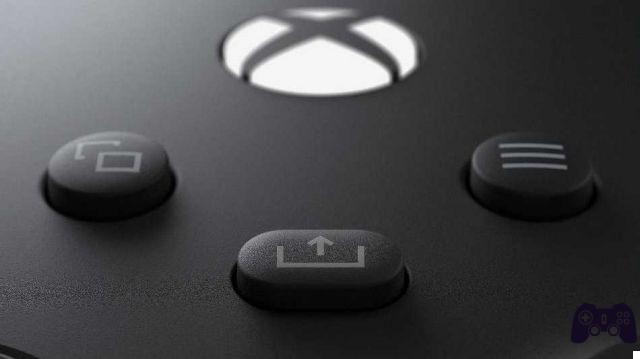 PS5 - Cyberpunk 2077: how to transfer saves from PS4 and Xbox One
Let's see now how to transfer the bailouts of Cyberpunk 2077 su PlayStation 5. The latter has three different ways to transfer game progress. Cyberpunk 2077 players on PlayStation 4 can connect to their own account PlayStation Plus and upload your own save files, transfer your data via a LAN cable or wireless network connection. Alternatively, as in the case of Xbox, you can also use a 'external storage drive to copy your save and then transfer it to PS5. Again your unit must support the standard USB 3.0.
To transfer data with the latter system you will need to connect your USB drive to PS4, then go to "Settings","Data Saved","Bailouts". Then choose the Cyberpunk data and then "Drive USB"And start the process. After the latter is finished, unplug the USB device from the console and insert it into the USB port of the PS5. At this point, repeat the steps we have listed for you by going to Settings, Saved Data and so on.
If you prefer to do everything via internet connection, you just need to be registered with PS Plus. You will need to log in on both PS4 and PS5 at same PS Plus account. From the menu "Settings"Go to"Data Saved", From here you can access both the cloud saving of PS4 and PS5 games. Cyberpunk 2077 data and your other games will be automatically synchronized on your account on all your gaming platforms. Therefore, you will not have to download the files save, everything will be perfectly automatic.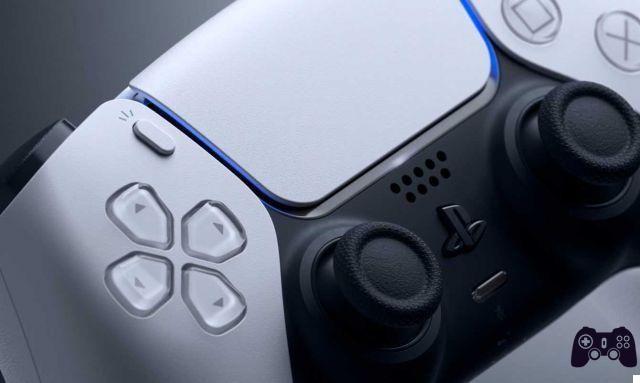 The best is yet to come
What we have explained to you is all you need to do to transfer Cyberpunk game progress. In the last months CD Project Red confirmed that the open-world action RPG will receive additional content after launch. The studio is still planning a multiplayer component that is expected to launch in 2022, presumably with microtransactions that "will not be aggressive". The CEO of the Polish firm specified that another internal team is already working on this component.
Thank you for taking the time to read this guide on how to transfer game saves to cyberpunk 2077. Stay tuned to Holygamerz for all the news and curiosities from the gaming world and beyond.