In this guide you will find the list of all the trophies of Crash Bandicoot 4: It's About Time, the new platform from Toys for Bob
A new chapter of Crash Bandicoot hadn't been released for some time to match the founders of the series, but now thanks to Crash Bandicoot 4: It's About Time it seems that all fans of the anthropomorphic marsupial are jumping for joy. The new platform developed by Toys for bob and published by Activision is paying off a huge success from both the public and the critics.
Certainly the historical fans of the series they will be looking forward to 100% completing this new chapter and doing so will certainly be easier if you have a list with all the objectives of the game at your fingertips. For this reason we have decided to write this guide, in which you will find the Crash Bandicoot 4: It's About Time trophy list.
On the hunt for platinum
Crash Bandicoot 4: It's About Time is a title that it really lends itself to completeness and consequently boasts a long list of trophies. Now that it is finally available, many players will want to enjoy the adventure calmly, but others, on the other hand, will immediately aim to complete the game at 100%. For this type of player, knowing the trophies in advance can be a great help, even capable of greatly speed up obtaining platinum.
If, on the other hand, you are not interested in getting the trophies but you just want some previews of Crash Bandicoot 4: It's About Time then you can proceed in reading without fear. The trophies of the game they don't offer big spoilers and in the worst case you will end up recognizing the names of some characters who have already appeared in the previous chapters of the series.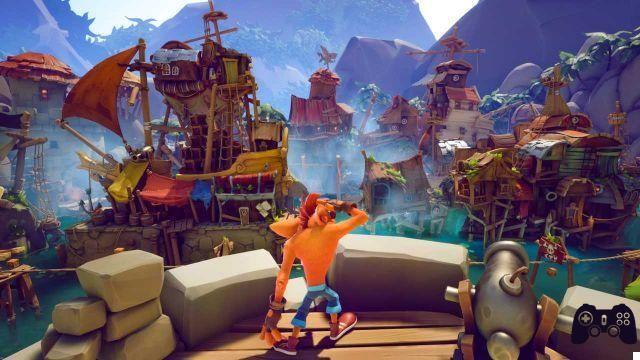 Bronze Trophies - Crash Bandicoot 4: It's About Time, trophy list
Let's start with the Crash Bandicoot 4 bronze trophy list. In total there are 40 trophies of this type, but luckily many will be unlockable easily. Here are the bronze trophies of the game:
Defeat them, one way or the other

Defeat a boss in Nertita mode

My head is spinning!!!

Complete a level in N.Vertita mode

Secondary road
Another perspective
A tutto gas

Enter a Race at Checkpoint

New record

Play a game of Crate Combos

You played them!

Defeat N.Gin with his Mass Percussion Weapon

A marsupial with rhinestones

Obtain half of the clear Gems

Master mixer
Dizzying Sapphire
The fourth time
Defiant Emerald

Find the hidden green gem

Ruby red
Space for topaz

Find the hidden yellow gem

Do you suffer from vertigo?

Do a double jump while crouching or after a slide

Silent protagonist
Ups and downs
Cataclysmic proportions
I see through time
No, now it's my turn

Complete a level with Pass and Play enabled

Ladies first

Complete a level with Coco

Sudden but inevitable

Betrayal! From your worst enemy

The perfect guinea pig
So called Perfectionist

Get a perfectly N.Sana relic

Faster than a turtle

Obtain a relic of the Time Trials

In ghingheri
Wow!
Bully

Defeat an enemy with a Triple Turn

N.Vincible

Complete a story level without dying

Big fan of audiovisuals
The fruits of hard work

Find out where Bumpa Berries come from

Come here kitty-kitty!

Scare the cat at the party

Taste this!
Bad targets
Concert in the landfill

He plays in a location… particular

UOAH, yes!
Silence scientist
The chatty robot
Loud and clear
Zapping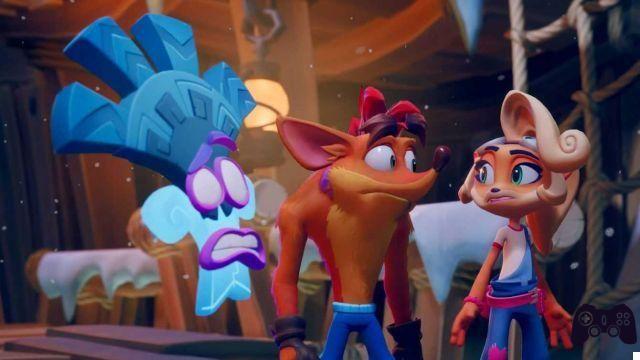 Silver Trophies – Crash Bandicoot 4: It's About Time, Trophy list

Now it's time to see the list of silver trophies by Crash Bandicoot 4: It's About Time. Compared to those of bronze these trophies are obviously less, but they are also much more difficult to obtain. In total there are 9 silver trophies and to be unlocked they all require 100% complete a certain aspect of the game. For many players, objectives of this type might be boring, but for those used to completing a lot of platformers it is a simple routine. Below you can also find the Complete list of Crash Bandicoot 4 silver trophies:
Front and back

Complete all levels in N.Vertita mode

The complete picture
Double madness!
Ambitious

Watch the final 100% bonus

King of gems
emmeg elled eR

Collect all N.Vertite Gems

We conclude the experiments

Obtain all perfectly healthy relics

Faster than light

Collect all Platinum Relics from Time Trials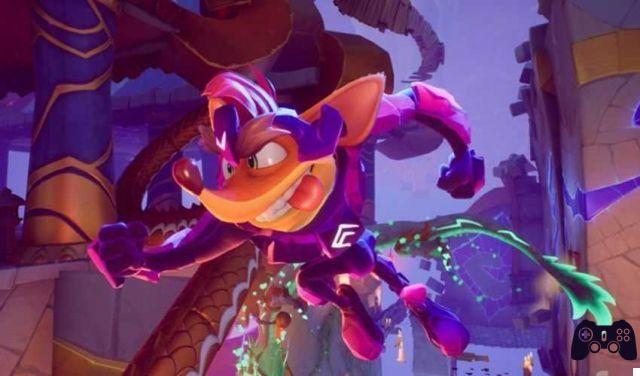 Golden Trophies – Crash Bandicoot 4: It's About Time, Trophy list

Let's move on to the gold trophies Crash Bandicoot 4: It's About Time, which is the flagship of this long list. In total there are only two lenses belonging to this category, but you can only get them after many hours of play. You can unlock the first trophy simply by completing the main story, while for the second you will have to put in a little more effort. This objective will in fact oblige you to complete the game 106%, certainly a very slow process. Fortunately, even in this case, trophy hunters will have no problem overcoming this obstacle. Here is also the Crash Bandicoot 4 gold trophy list:
The past is the future

Defeat the DR. Neo Cortex… again

Ultra-ambitious

Watch the final 106% bonus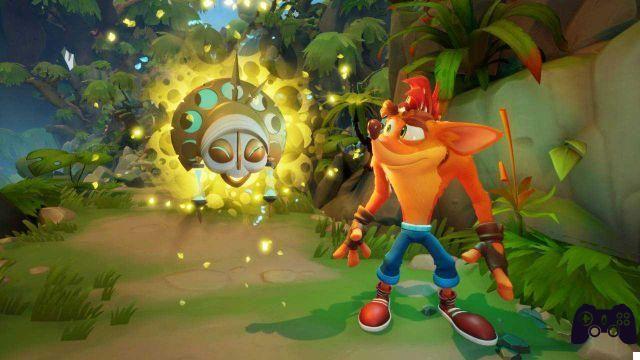 Platinum Trophy - Crash Bandicoot 4: It's About Time, trophy list
Of course, this trophy list couldn't be complete without it the coveted platinum trophy by Crash Bandicoot 4. For sure you will all know how to get the platinum trophy, but for the sake of completeness we have decided to include it in the article anyway. You will find below the name and official description of the final Crash Bandicoot 4: It's About Time trophy: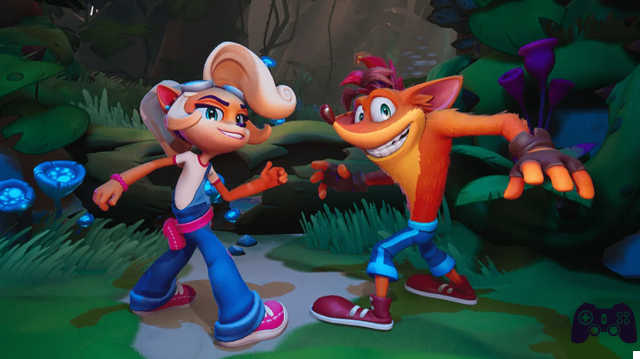 Yet another platinum!
Finally our Crash Bandicoot 4: It's About Time trophy list ends. Now you really have everything you need for start your climb to platinum in the best possible way. Now there is nothing left to do but start playing immediately and complete all the objectives of the title. Then know that in addition to the trophy list Many other guides dedicated to Crash Bandicoot 4 will soon arrive on our site.
Crash Bandicoot 4: It's About Time è available right now for PS4 and Xbox One. If you are interested in staying up to date with all the news on the world of video games and much more, then continue to follow us here on Holygamerz.