Today we want to explain to you, in this CoD Cold War guide, the best way to level weapons to make the most of your arsenal in battle
Leveling up weapons in Call of Duty: Black Ops Cold War is the way faster, in the game, to get the most effective components to improve your game in the modes Multiplayer e Zombie. Being new to this game can be very frustrating, and improving (especially at first) can be difficult, especially without the proper advice. For this reason today we want to show you how to level weapons effectively and quickly in CoD Cold War.
The XP of the weapons
In this guide we will look at some fundamental key points to improve your efficiency in obtaining XP points for Call of Duty: Black Ops Cold War weapons. This will help you not only get the elusive skin Diamond Camouflage, but also to make the most of your favorite weapons. The arsenal in Cold War is quite limited, so getting the most out of your favorite weapons is imperative. Ready to see how to effectively level weapons in CoD Cold War?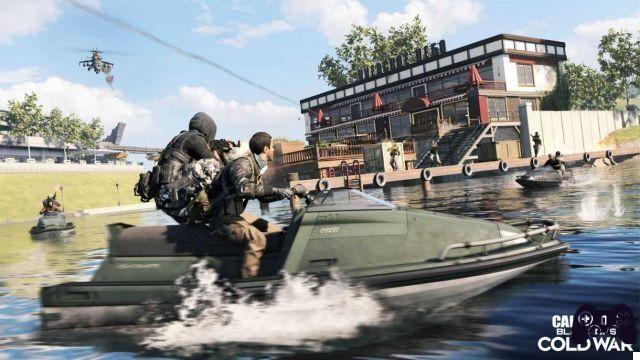 The Right Mode - CoD Cold War: How to Level Weapons Quickly
Notoriously, getting weapon XP points for leveling is difficult as well as time-consuming, especially compared to military ranks XP. Without beating around the bush, XP points for a weapon in Cold War are earned by killing opponents with that weapon. This mode is often quite limiting. Unfortunately there are no other specific challenges dedicated to weapon XP, so your goal is to eliminate as many opponents as possible possible by playing online. For this reason, the best (and fastest) thing to do is to play the mode Combined Weapons Assault. In this mode you will be matched with 24 other people in three maps: Armada, Crossroads and Cartel.
Combined Weapons is focused on objectives, so it's much easier to rack up killstreaks and earn even more weapon XP if you find the right camping spots. Another way to exploit is Fireteam, in which 10 teams of 4 players have to defuse bombs. In any case, the Combined Weapons mode is always the fastest choice.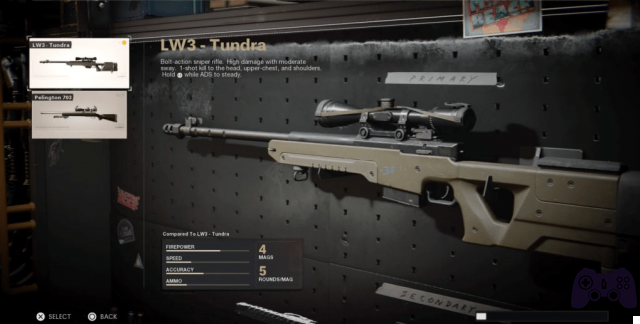 Use the zombies - CoD Cold War: how to level weapons quickly
In case you are having trouble making a high number of kills, and therefore leveling the weapons quickly, we recommend the Zombie mode. In Zombie mode the AI ​​is significantly more limited than in competitive online, so getting lots of kills is considerably easier. Obviously, in this mode they are obtained less XP weapon compared to Multiplayer, but the number of enemies is much higher given the huge hordes of undead looking for your head.
To maximize your output in Zombie mode and gain weapon XP even faster, we recommend exploit glitches currently present in the game. There are a lot of points scattered around the maps, accessible by jumping or climbing, which zombies cannot get to. By reaching those points, you can safely raze hordes of zombies to the ground for hours, thus earning tons of XP.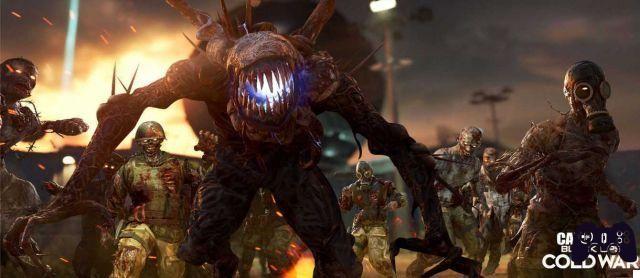 Double XP on PlayStation - CoD Cold War: How to Level Weapons Quickly
If you bought Call of Duty: Black Ops Cold War on PlayStation 4 o PlayStation 5, we have some great news for you. If you have the game on Sony consoles, and you have friends who do the same, we recommend that you join forces and play together in party. To reward user loyalty, PlayStation offers CoD party players the chance to earn double weapon XP. But the good news doesn't stop there. Since CoD Cold War allows its users to play crossplay between PlayStation, PC and Xbox, it is possible to access the double XP bonus with any platform. But remember that PlayStation users only they will get the bonus, despite the crossplay.
Given the difficulty and long times to get weapon XP on Cold War, there are also double XP bonuses that Treyarch makes available to users periodically, during some weekends and playlists. In addition to this, you can get double XP bonuses by buying some "in real life" products that offer promotions with CoD. In this regard, we recommend that you consult the Activision blog offers here.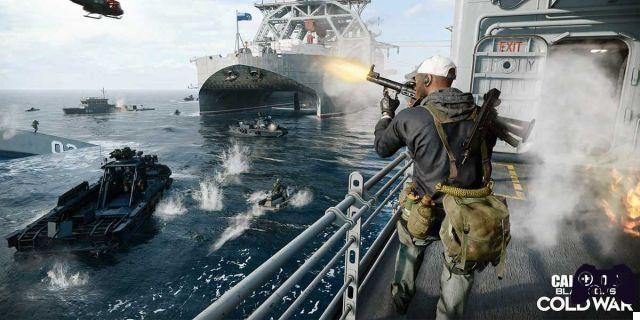 Watch out for your shoulders
Well friends, these were our tips on how to level weapons fast in CoD Cold War. We hope we have been helpful with our guide, if you have anything else to recommend we invite you to do so in the comments! As always, we wish you good luck on the battlefield, and we invite you to stay connected on Holygamerz for more guides, news, reviews and much more from the world of video games. Bye!