Catherine Full Body has finally arrived on Nintendo Switch and we want to take this opportunity to create a guide on how to get the perfect ending with Rin
How much we liked Catherine Full Body and how much we recommend the purchase we have already extensively talked about in our review. A title certainly not suitable for everyone, that of Atlus, but that if you know how to properly settle inside you, it will be able to give great satisfaction. The Full Body version, unlike the original from 2011, added a completely new route, the one with Rin, as well as other endings with the other two girls. We will talk about these last implications in a special guide, for now we want to focus on the new arrival in the cast of Catherine. Attention: the guide will be completely spoiler-free, we will only refer to the number of internships that you will have to face and we will list, without going into details, the exact answers to be given. Let's begin.
New possibilities
Unlike what we will see with the other girls, as far as Qatherine is concerned, from here on simply Rin, the scale indicator will not affect the ending you will get. Indeed, you will see that as you continue in history, the latter will go to break completely. And it is precisely in this exact moment that you will understand that you have entered the Route of Rin and, from that moment on, the questions you will have to answer will only influence which ending you get. There are three different types of endings for this Route, but we will talk about this at the end of the guide. First, let's see what you need to do and how to answer the questions correctly.
Step by step – Catherine Full Body: guida ai finali di Rin
During the nightmares that you will experience from the third to the sixth day, you will be asked some questions within the Confessionals. To take the Rin route you will have to answer these questions as follows:
Stage 3, Question 2: Yes;
Stage 4, Question 1: I do not care;
Stage 5, Question 2: You'll be fine;
Stage 6, Question 3: My heart.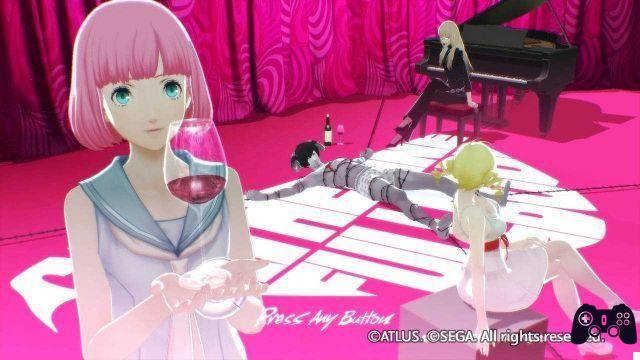 New chances - Catherine Full Body: guide to the finals of Rin
After these questions, during a cutscene of day 6 inside the Stray Sheep, the bar that Vincent usually frequents, you will be asked further questions that will lead to as many dialogue choices. If you answer the three questions correctly, you will unlock Rin's Route. But be careful: by taking this path, you will block any other possibilities with the other girls. Also, if you fail to answer just one of these questions, the journey with Rin will end immediately. You will find that you have made the correct choices because the indicator will break permanently. The answers are as follows:
Question 1: Someone I need;
Question 2: I don't know yet;
Question 3: A future with Rin.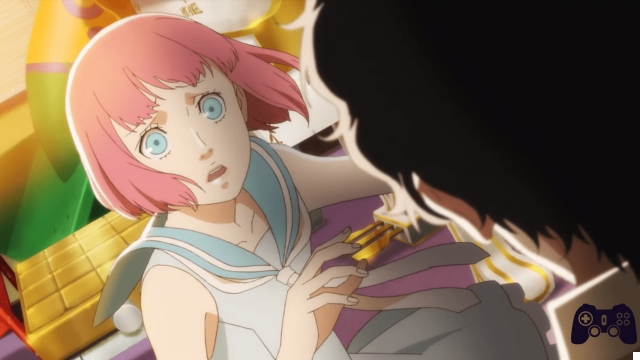 Nightmares - Catherine Full Body: guide to the finals of Rin
Having done this, during the nightmares of day 8 and day 9, all questions from the Confessionals will be relevant to Rin's Route. The questions will be asked randomly and you will have to answer five of them correctly. However, you can quickly understand what the "correct" answer is, whereas the theme of the answers is conceptually "true love" and abandoning the "comfort zone". Here are some examples:
"I would try";
"Someone I would fall in love with";
"An unknown city";
"Something I've never had";
"Somewhere I've never been";
"Everyone is different".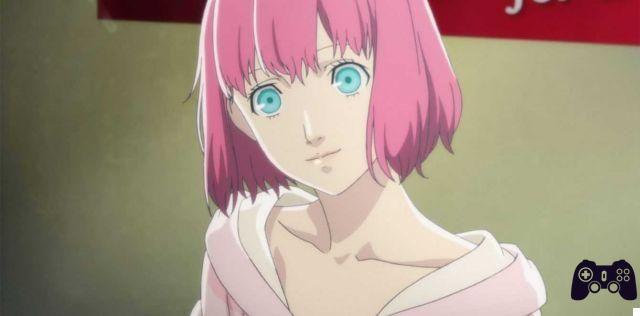 One last step - Catherine Full Body: Rin's endings guide
Finally, during the nightmare of the tenth day, each question of the Confessionals will be decisive for Rin's journey. The correct answers are:
Question 1: Limitless creation;
Question 2: Love for what I care a lot about;
Question 3: An infinite possibility.
After the long list of questions, we come to the endings. You will encounter the "Bad Ending" if by the end of the nightmare on day 9 you have answered correctly to less than 5 questions. You will enter the "Normal Ending", however, if you miss one or more questions asked in the confessionals on day 10. If, on the other hand, you follow this guide 100% and you do not miss a single answer, you will reach the "True Ending" with Rin. And get ready, because you have no idea.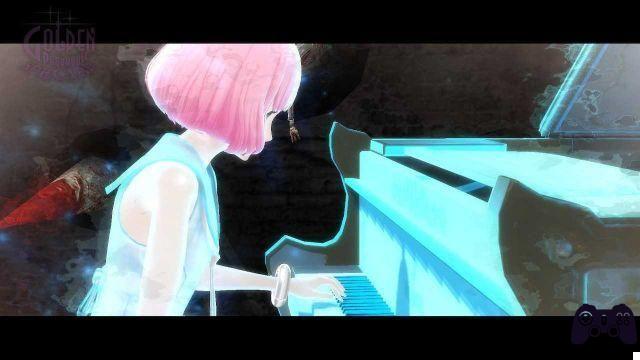 Choose wisely!
Here ends our guide to the various endings with Rin in Catherine Full Body. A guide including the endings of the other two girls will also arrive shortly. Stay tuned with us at Holygamerz if you want to stay up to date with all the news and guides on videogame and tech!