The famous Call of Duty franchise comes to mobile! Here is a series of tips and tricks for you to start playing
The mobile devices di Call of Duty has long been awaited by fans around the world and the 2019st October XNUMX has landed on AppStore e Google Play of all the world. The game will see the presence of the famous maps coming from the console versions and a slightly different approach regarding weaponry e vehicles. It will also be possible to choose between different modes Multiplayer and also the mode Battle royal. If you're interested, here's a list of tips and tricks to get you started on Call of Duty: Mobile!
Set the graphics settings to Optimum
If your device supports Ultra HD graphics but does not support ultra-high frame rates, we recommend that you set up your graphics immediately based on these considerations. By keeping the graphics in HD or Medium you will be able to get a gaming experience much smoother, but keep in mind that playing with high FPS implies that your taps will have to be faster in order to have an effective advantage on other players. Our advice is to raise the graphics quality but keep the FPS as it is, at least at the beginning.
Choose the shooting mode well - Call of Duty Mobile: tips and tricks
Call of Duty Mobile offers two shooting modes: Simple e Advanced. With the first, things will obviously be a little more simplified: the shots will hit even without the viewfinder. If you decide to choose this mode, keep in mind that in order to access the Royal Battle Mode you will need to change settings and select the more advanced ones. Also, with the simplified mode is that shooting will be easier, yes, but as soon as you point the sight at the enemy just to see what he is doing, the rifle will fire a shot automatically revealing your position. Even in 1v1, in case you accidentally fired, you may be at a disadvantage, as loading the second bullet will take some time and the enemy may fire at you first.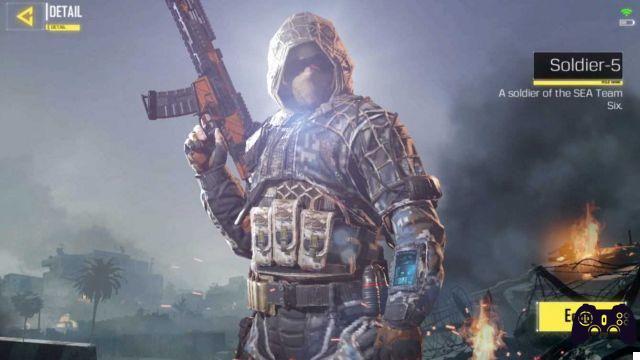 Choosing your Class - Call of Duty Mobile: tips and tricks
Before you can enter a match in Battle Royale mode, you will be prompted to choose a Class. The game includes 6 classes, which we will see briefly just to give you an idea. If you would like to know more and in more detail, here is a guide dedicated to choosing the Class. Classes have a Medical, whose job is to heal comrades, one Scout, practically the hound of the group and capable of tracking down enemies, the clown, which has the ability to summon zombies via a special bomb, the Ninja, Mechanical, which can launch an EMP drone causing interference with the opposing team's communications and the Defender, a sort of tank square shields. Obviously the choice of the Class is fundamental as, depending on the team formation, it will be possible to think of effective strategies.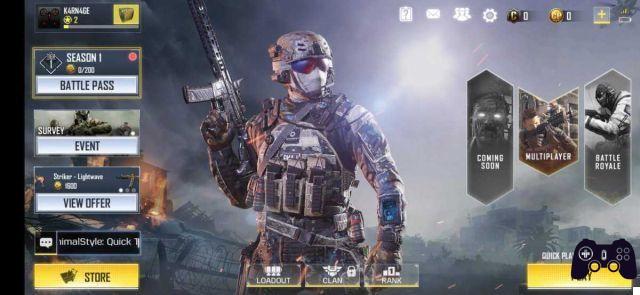 Take advantage of the drones of the Multiplayer mode - Call of Duty Mobile: tips and tricks
During the game, your character will be able to use a drone, a UAV and a missile in case you are killing streak. Using the dedicated screen, you can fire a missile directly at your enemies and this will kill them in one shot. The UAV can be launched in any direction, will lock onto the nearest enemy and destroy it on impact. The drone, on the other hand, will show you the position of the enemy via a radar. Making good use of these items can be crucial!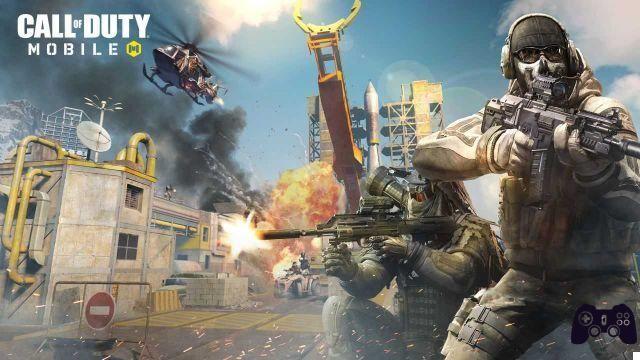 Weapon and Boost Upgrades - Call of Duty Mobile: Tips and Tricks
Upgrade your weapon periodically whenever you gain experience it can be a good idea, especially as this will allow you to equip your weapon with several additional features that will increase its performance. Also, as you progress through the Multiplayer mode you will get different boosts that will allow you to get more ammo from the corpses of your enemies.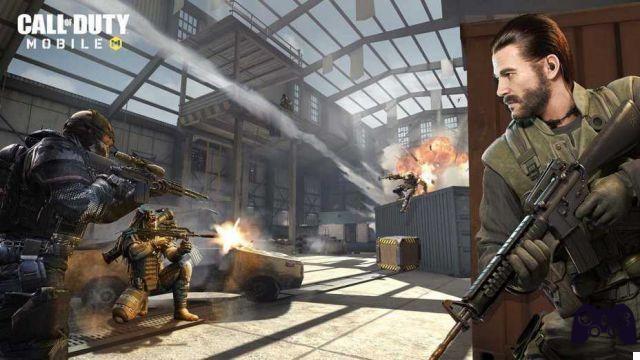 Avoiding Fall Damage - Call of Duty Mobile: Tips and Tricks
Your character has the ability to glide for a few seconds and land on the ground without taking damage. This is helpful in case you are about to fall from a great height, but it also helps you in case you are trying to get out of a bad situation during a fight or trying to reach the safe zone.
Have fun
I hope this guide will give you some interesting ideas to start playing the version Call of Duty mobile, published by Activision last October XNUMXst on iOS and Android devices. Don't miss Holygamerz's upcoming guides on the subject and let us know yours with a comment below!