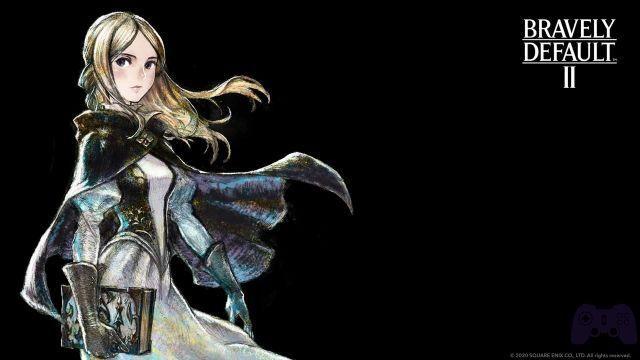 The Bulwark is one of the classes of Bravely Default II perfect to protect our team and still have a good offensive power. He expresses his maximum potential by equipping him with the spear and shield, so that he can use all his abilities.
If you are also interested in the game in general, I refer you to ours guide on this.
Class summary
How to unlock
Skill List
Better skills
Specialties / Special Skills
Equipment
Class summary
One of the unlockable classes towards the end of the game and which looks like a great offensive tank. It has several abilities that preemptively protect our allies.
It combines well with the Shield Master
Bastion and Fortification
Very strong with shields
How to unlock it?
The class will be unlocked as the story progresses, precisely in Chapter 4 of your adventure, during the attack on Halcyonia.
Ability
Skills focus on fortifying the defense of the Bulwark and its allies:
Recommended skills
Mainly the defensive ones, for example:
Bastion
Fortification
Shelter
PB + limit
Specialty and Special Skill
Each class has two specialties and a special ability. The first specialty is acquired based on when you unlock the class while the second is obtained by reaching level 12. This type of specialty offers bonuses that are often passive while the special ability, in addition to being active, allows (at times) to do damage to the enemy.
specialty
Special skill
Mastery of weapons
Always equip a Shield and a Spear / Sword. You can also opt for double shielding if you have the passive ability of the Shield Master.
Best secondary class
The answer is obviously the Shield Master. These 2 classes work very well together and it is highly recommended that you try them in battle. Bastion and Fortification are the additions you need to protect your team from attacks that hit multiple targets.
For more information you can consult ours class guide or see them individually below: