In this guide on Borderlands 3 we will see how to unlock the class MODs, special upgrades for our character
Borderlands 3 is the new Gearbox Software looter-shooter, released on September 13 for PlayStation 4, Xbox One, Microsoft Windows and (soon also) Google Stadia. In the title, the possibilities for improving your character are multiple, but there is a way to upgrade a character's talents without spending skill points: use i Class MOD. Let's see together how to develop them in this guide.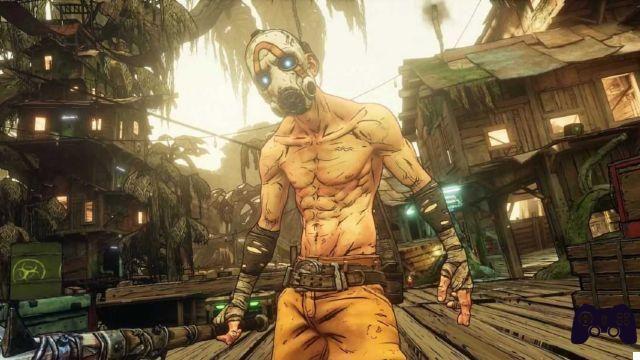 Borderlands 3: what are class mods
Let's start with explaining what are these classy MODs. Essentially, the latter are equippable items that provide a certain enhancement to the abilities of each individual hunter. By using one of these MODs, you will be able to increase the skill level present in your character's three skill trees. Of course, like any equippable, these too have various levels of rarity, and the rarer they are, the better the benefits.
Any hunter in Borderlads 3 has its own classy MODs, and to recognize which character they belong to, just look at the corresponding icon at the time of selection. Furthermore, each of these objects will also be able to upgrade more skills of a single character in one shot. If you have just got your hands on the title, however, you can only put these items in the inventory, without having the possibility to equip them, but do not worry since you will not have to progress too much to use them, but let's see how!
How to use classroom MODs
You won't be able to unlock class MODs until you leave Pandora and head to the game's second planet. Promethea. Once there, you will have to face the mission of the story "Hostile Takeover". Once you beat the boss of that mission, Gigamind , you will receive your first class MOD. At this point, you can equip any other MOD you find. If you find these matched but they don't match your character, you can always sell them for a profit.
Let's take a look at the other guides on Borderlands 3:
Tips and tricks to level up quickly
How to beat Shiv
How to reset your skills during the adventure
VIP program guide and SHiFT code list
How to get new vehicles
Guide and tricks to get started
Guide to Artifacts
Meridian Metroplex Challenge Guide
Where to find weapon skins and how to apply them
Guide to choosing a character
How to play in local co-op
This was our guide on how to unlock class MODs in Borderlands 3, was it helpful to you? As you may have read earlier, there are other guides on this quirky FPS on our site. We also remind you to keep following our site, as our review will be out shortly.