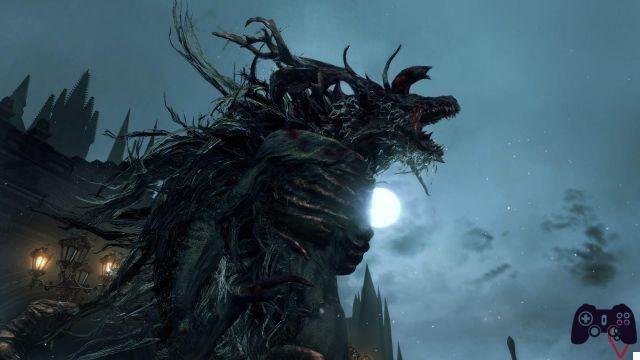 In Bloodborne, a historic game with a license plate FromSoftware, you will encounter many terrifying enemies. The first boss is the Beast Cleric, a gigantic and hungry creature that can't wait to kill you, which has now become a true icon of the title. Although the scenic effect really puts a lot of anxiety and fear, we assure you that it is (almost) just appearance. However, this creature represents a serious threat to all those who have never approached a FromSoftware game until now, so we decided to help them by explaining the best strategy to easily overcome the clash.
ATTENTION: although it is not strictly related to the main plot, we remind you that this is still a boss and in the article you could run into spoilers. Read on only in case you are aware of this.
How to defeat the Beast Cleric in Bloodborne
Being particularly big, staying away from him is not a great strategy. Try to be close to him, as close as possible. You will have to wait for the right moment to get behind him, since only in that position will you be able to avoid as many attacks as possible, especially the really dangerous ones.
Once you have this position of advantage try to maintain it, keep the attention threshold very high and absolutely avoid charged attacks. We realize that the location is not the most suitable to face a creature of that size, but the stumbling block of this battle is just that. If you are good, the fight will end in a short time without too many complications.
However, it can be tricky to apply this strategy, especially for newcomers to the genre. In case you go far from the enemy, it is possible that the Cleric Beast makes a leap in the air to hit them: there you must be cold, wait motionless a few moments before the blow and dodge the attack.
The best thing, regardless of how you want to defeat him, is not to rhyme in front of him. In this case, you will be too easy a target for him to hit.
Reward: hunter's coat of arms with sword.
This was all there was to know to defeat the Beast Cleric in Bloodborne, for more help or advice we refer you to our guides section always updated with all the titles of the moment.