Let's find out together, in this detailed guide, which are the best weapons to use in the Battlefield 2042 Beta: get ready, war is upon us
The Beta version of Battlefield 2042 went live yesterday, October 6, and will remain so until 10am on Sunday. This, however, only if you have already pre-ordered the game or if you are subscribed to EA Play, for all the others the trial version will be available starting tomorrow, October 8th. We remind you that to play it you will need an Xbox Live subscription, but not the PlayStation Plus. All this obviously in view of the launch of the complete title of DICE and Electronic Arts scheduled for the next 19 novembre su PC, PS4, PS5, Xbox One e Xbox Series X | S. Waiting for our preview, in which we will give you the first impressions resulting from the several hours we spent on the Battlefield 2042 Beta, we have decided to introduce you to the game with some useful guides for your survival on the battlefield.
No, you are not ready
We have already given a good introduction to the Beta of Battlefield 2042 with our "tips and tricks", here we would like to take care of the best weapons to venture into these first hours of war. Obviously, the list that follows will be based solely on our personal experience, and is in no way intended to reflect a presumption of absolute truth. We are quite convinced, however, that you will find yourself quite in agreement with our choices once you try the trial version. You can always use the comments section below to suggest some additions! We will list one weapon for each available class: SMG, Assault Rifles, Sniper Rifles, Light Machine Guns and Secondary Weapons (in this case there will be two, because we fell in love). Let's begin!
Miter: K30 | Battlefield 2042: guide to the best weapons of the Beta!
The K30 is, in our opinion without any comparison with the others, the best submachine gun to venture into Battlefield 2042. Beast at close range, this weapon is capable of killing the enemy with a single burst of blows. The impressive rate of fire, handling and accuracy make it the perfect option for all gamers who like to play close up. However, we advise you to expand the magazine: it will be even better if you find yourself against a group of enemies. Otherwise you could run dry ...
Assault Rifle: M5A3 | Battlefield 2042: guide to the best weapons of the Beta!
The M5A3 might seem, to inexperienced eyes, an initial and useful weapon only in the early stages of the game: do not be fooled. This assault rifle is useful at virtually any distance, especially if you use it in its single shot mode to shoot from long distances. The recoil management is also excellent, thanks to the upgrades under the barrel. Perhaps in terms of power the AK 24 lurks at a higher level, but we find that the M5A3 is a much more reliable weapon to carry around in fights.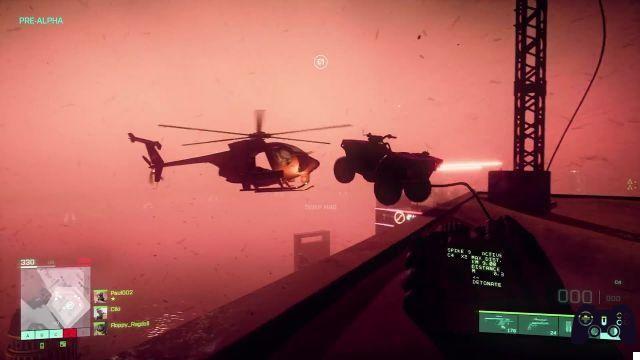 Sniper Rifle: SWS-10 | Battlefield 2042: guide to the best weapons of the Beta!
Every sniper must be able to rely on his weapon and must find a soul mate to entrust his life to. Our pick for Battlefield 2042 is the SWS-10, a high caliber Sniper Rifle and equipped with a long list of accessories as well as a viewfinder that reaches up to an 8x zoom. Very useful even if you have to face groups of enemies, also due to the speed of shooting and reloading, as well as the shot itself: really a gem.
Secondary Weapon: LCMG | Battlefield 2042: guide to the best weapons of the Beta!
If you're big gunslingers and tired of running out of bullets just in time of need, the LCMG will come to cover your butt. Also equipped with Piercing Bullets, which will allow you to damage even vehicles, the LCMG is perfect as a support for your primary weapon. While it also has good power, it's pretty easy to control if you can keep your grip.
Love at first sight: M44 | Battlefield 2042: guide to the best weapons of the Beta!
Well yes, we said it. For secondary weapons we decided to include a second choice, simply because we fell in love with the M44. In this case we are not talking about a simple gun, but about one Magnum with a 4x Raven sight (not even available for some primary weapons) e Piercing Bullets. Do we seriously need to say more? Love at first sight!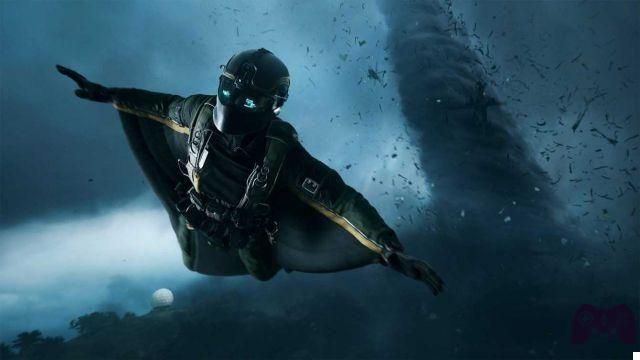 And now you are ready!
And here ends our very personal guide to the best weapons to use in the Beta version of Battlefield 2042. What do you think? Do you have any other suggestions? Write it to us below in the comments, we will continue to keep you updated with all the news, guides and reviews on gaming and tech themes! And if you are interested in game keys at affordable prices, we recommend that you take a look at the InstantGaming catalog!