lIn this Assassin's Creed Valhalla guide you will find the list of all the trophies in the game, including the much coveted platinum
After a long wait, the brand new one has finally arrived on the shelves Assassin's Credd Valhalla di Ubisoft. All the historical fans of the series will surely be eager to get their hands on the game but, if you are among those who still have some doubts, we suggest you take a look at ours review to clear your mind better.
After purchasing the title, many players will be looking forward to exploring England at their leisure as Eivor, but others will want to immediately aim for complete it in every aspect. To help this type of gamers we have decided to write this guide, in which you will find the list of all Assassin's Creed Valhalla trophies, including the much coveted Platinum.
Just some previews
In this guide we will list all the trophies of Assassin's Creed Valhalla starting with the first of the bronze trophies and then ending the list with platinum, therefore it is normal that some players may worry about the spoiler. Fortunately, in this case there is no need to be afraid, since the trophies don't make many references to the most important moments in history.
The only slightly more significant elements that are anticipated by the trophies are related to the presence of some Viking myths of the time. If you consider these small spoilers, we suggest you stop reading right now, otherwise keep reading our trophy list.
Bronze - Assassin's Creed Valhalla Guide: List of all trophies up to platinum
The road to platinum is long, so let's start this guide right away with the list of bronze trophies by Assassin's Creed Valhalla. Here are all the 35 trophies game bronze:
The saga begins
Towards England!
Difficult choices

Complete the Grantebridgescire series

The Order reveals itself

Complete the Luden series

The good Saxon

Complete the East Anglia series

Take my hand
I'm asking you a favor

Complete the Suthsexe series

The enemy of my enemy

Complete the Wincestre series

Looting!

Complete the first raid in England

Is alive!
Tranquility

Complete the puzzle of a menhir

Equilibrio

Complete 3 Cairns Challenges

Treasure hunt

Get the rewards of 5 treasures

Skadi's pastime

Make a 150-meter slide in the snow

Hunting for witches

Defeat a daughter of Lerion

Acrobatic riding

Kill an enemy from your horse

Silent Viking

Kill 10 enemies in a row without starting a conflict

Everyday life
Get it in the bow!

Ram and destroy 5 boats in less than 2 minutes by ship

Grace and grace

Smash 30 fragile objects on the run

The foundations

Reach level 3 of the settlement

pioneers
A tone all'ambiente

Place an object in each decorative spot in the settlement

You have the wrong person

Successfully bypass a guard in a hostile area by blending in with a group of monks

Face me and tremble!
Fly!

Get thrown 30 meters away by a destroyer or huscarlo

Firefly of my eyes

Release a firefly in your settlement

Archeology Museum

Complete all Roman Collector Challenges

The nut is drawn
It was that big!

Catch one fish of each type using fishing line

Is there anyone out there?

Light the braziers on Hadrian's Wall

It is not a bug!

Complete your first Animus Anomaly

Seahorse

Swim a total of 3 kilometers with the horse

Dream catcher

Destroy 10 cursed symbols

Smartella all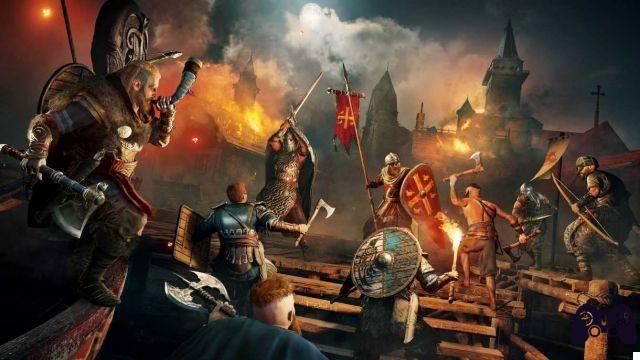 Silver - Assassin's Creed Valhalla Guide: List of all trophies up to platinum
Now it is also the turn of the silver trophies. Although this list is smaller than the previous one, the silver trophies are enough difficult to obtain without a guide and consequently represent a major obstacle between you and the platinum of Assassin's Creed Valhalla. Fortunately, however, yesor only 14, so they won't waste too much time. Below you can find all the silver trophies of Assassin's Creed Valhalla:
In the footsteps of the gods

Complete the Asgard and Jotunheim missions

As it was foretold

Complete the story "The Prophecy"

England is submissive

Complete the Hamtunscire series

Complications II

While burning in combat, kill 3 high difficulty soldiers without breaking their shields

From top to bottom!
To the nth degree
Home Sweet Home

Reach level 6 of the settlement

All point

Fully upgrade and upgrade one piece of gear

Master's Apprentice

Spend your first mastery point

Extroverted lines

Complete all rhyming challenges

Calvary

Extract Excalibur from the rock

Occult truth

Get all the video snippets and watch the Hidden Truth cinematic

Hunting Master
Divine reward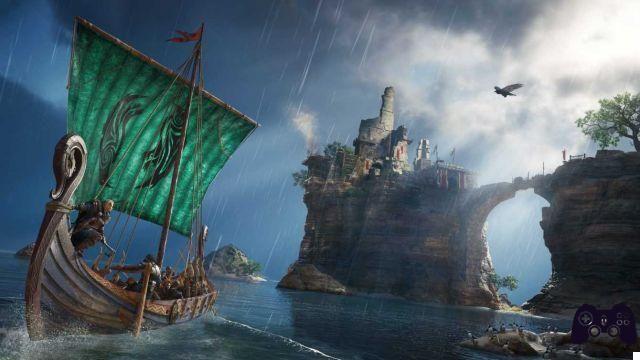 Gold - Assassin's Creed Valhalla Guide: List of all trophies up to platinum
Finally, let's move on to the long-awaited gold trophies. Lucky for you in Assassin's Creed Valhalla there is only one gold trophy, so you don't have to fret too much to keep in mind so many different goals. In any case, despite being only one, we suggest you do not underestimate it, given that it is not at all easy to obtain. Here you will find the name and official description of the only gold trophy in Assassin's Creed Valhalla:
The Disorder of the Ancients

Eliminate all targets of the Order of the Ancients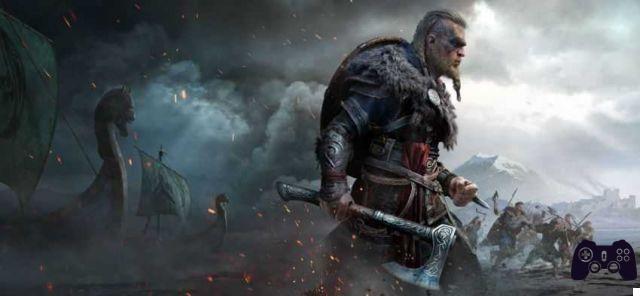 Platinum - Assassin's Creed Valhalla Guide: List of all trophies up to platinum
This guide has been very long but we finally got to platinum trophy of Assassin's Creed Valhalla, the final milestone of our great trophy list. For sure you will all know how to achieve this goal, but for the sake of completeness we have decided to include it in the article anyway. You will find below the name and official description of the final Assassin's Creed Valhalla trophy: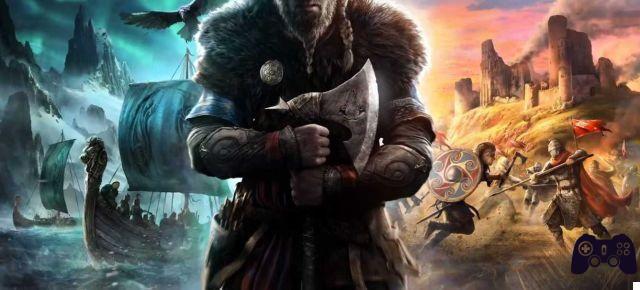 Another notch on your profile
Here ends our guide that began with a very long list of bronze trophies and ended with the coveted Assassin's Creed Valhalla platinum trophy. Now you have it available a handy list to consult during your climb to platinum, so there is nothing left to do but start playing now and complete all the objectives of the title. We also remind you that, in case you need it, you can find it on our site many other guides on Assassin's Creed Valhalla, such as those dedicated to bunting and what to know before playing.
Assassin's Creed Valhalla will be disponibile dal 10 novembre per PC, PS4, Xbox One, Xbox Series X | S and in the future it will also arrive on PS5. If you are interested in staying up to date with all the news on the world of video games and much more, then continue to follow us here on Holygamerz.