Yakuza: Like A Dragon is now out on all platforms, missing only on PS5, so here's what we expect from this next-gen version.
You've probably already played it and finished it when it came out last year on past generation consoles, however Yakuza: Like A Dragon, known in the East as Yakuza 7, is about to enjoy a new renaissance with its debut on the PlayStation 5 console. This generation of consoles promises to improve the graphics with a new fluidity to be seen.
In reality these improvements have already arrived previously and exclusively on the Xbox Series X, but now that they are arriving on Sony consoles it is better to take a closer look and see if anything has changed. Also you can take a look at our review to see if the title is for you! So let's proceed with our article on what do we expect from the next-gen and PS5 version of Yakuza: Like A Dragon.
Let's see if anything has changed
As previously stated Yakuza 7 is already out for Xbox Series X | S. On that platform, the game guarantees a stable framerate for both "quality" and "performance" modes. In the first case, you can play in the mode that aims to give you the best graphics performance, with fixed FPS at 30 and stellar resolution at 4K. However, if fluency is more important to you, you can set the game to "perfomance", In that case Yakuza 7 will run at 60 FPS with 1440p as the resolution. Excluding the frame factor, the differences are only visible if you play on the screen searching spasmodically for every pixel out of place. That said, let's see what we expect from the next gen PS5 version of Yakuza: Like A Dragon.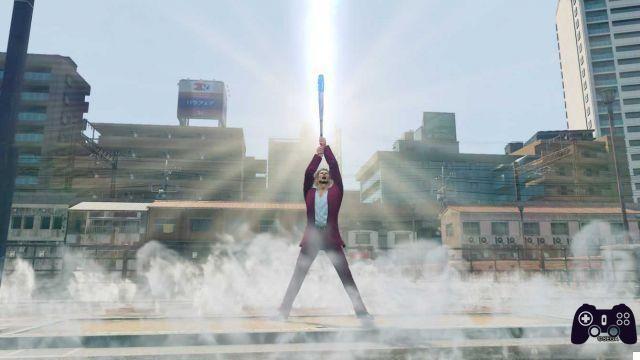 How it runs on PS5 - Yakuza: Like A Dragon, what we expect from the next-gen PS5 version
To play it on a PlayStation 5 version, you therefore had to wait a few months, this due to a certain exclusivity of the Xbox version. For Sony consoles it has already been made public that it will run in the same way as the Microsoft console version. This means that you can also choose between two distinct game modes here.
La Performance promises to guarantee greater fluidity: 60 FPS e 1440p. Such frames can generally also really enhance the gaming experience as better responsiveness of the controls is often perceptible. But if it is graphic fidelity that matters to you and you want to walk the Japanese streets with the best aesthetics, you can set the game on Quality. In this case you will have more difficulty counting the pixels thanks to the resolution 4K, but you'll have to settle for 30 FPS. Now let's see if it is still the same game or if they have removed and added elements from Yakuza: Like A Dragon next-gen version for PS5.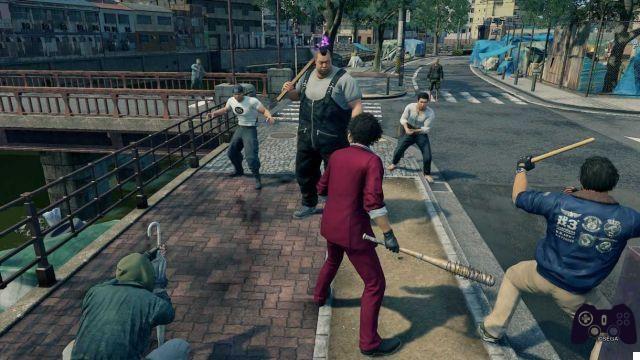 Is the game the same? - Yakuza: Like A Dragon, what we expect from the next-gen PS5 version
The answer to this question is unique and unambiguous: Yup. If you have ventured into the story of Ichiban Kasuga on PS4, Xbox or PC, you will have the same same experience. This means that you can start playing without the fear of missing anything as there is no exclusive content based on the platform. The title remains a splendid one turn-based fighting game that shows off all the oddities and beauties that have always characterized the saga. A proof of this is the special trailer released not long ago. You will also play the same masterfully narrated stories, in fact Yakuza is not only full of gameplay, but is full of really well-curated and exciting stories.
And if you want to take a break there will always be the usual mini-games to keep you company. In all there are 24 including even an Arcade version of Virtua Fighter 5 Final Showdown. Among the newer ones, on the other hand, you will have the opportunity to face Kart racing races thanks to Dragon Kart on the streets of Ijincho. In the next part we will answer a question that many have asked about Yakuza: Like A Dragon next-gen version for PS5.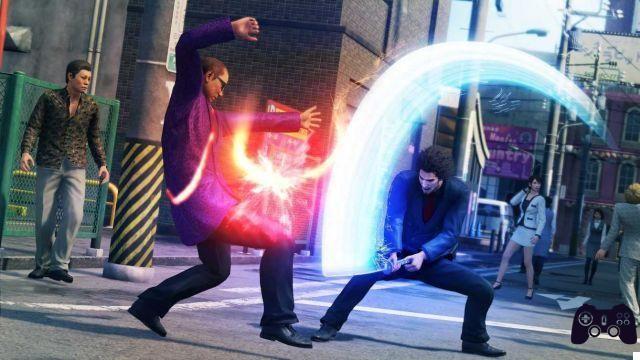 Must I have played past titles? - Yakuza: Like A Dragon, what we expect from the next-gen PS5 version
To enjoy the history of Ichiban it is absolutely not mandatory to know the history of the entire Yakuza saga. This is in fact the perfect title to immerse yourself in this series for the first time without knowing anything. However, if you already know the events that involved Kazuma Kiryu and Majima, you can enjoy some really interesting gems.
Yakuza 7 could almost be seen as a soft reboot given the presence of a new protagonist in a totally new location. The new combat system then makes this title a must for anyone, even for those who have no prior knowledge of the series.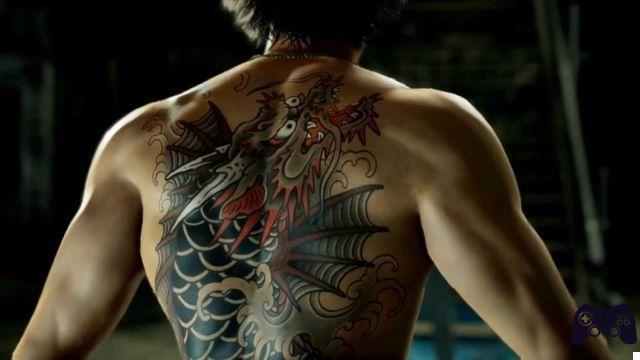 This is what you needed to know
In this article we have discussed what we expect from PS5 next-gen version of Yakuza: Like A Dragon. In case there are any doubts or you want clarifications, ask us your questions below in the comments!
Yakuza: Like A Dragon is available on PlaSytation 4, Xbox One, Xbox Series X | S and PC. On March 2nd, its next-gen version for PlayStation 5 will be released. We invite you to continue following us to stay updated on video games and technology. If you are looking for video game offers, we invite you to take a look at Instant Gaming where you will find almost all the games of the Yakuza saga for PC.