In this Wolfenstein: Youngblood guide we're going to see how to unlock doors with the keypad
In the spin-off of the popular Bethesda series, Wolfenstein: Youngblood, most of the doors in front of you will be open. Some, however, will be closed and you will need to unlock them via a keypad, let's see then how to open and unlock them.
4-digit code - Wolfenstein: Youngblood, how to unlock doors
This particular type of doors that you will encounter in Wolfenstein: Youngblood can be unlocked using a keypad. This keypad shows up with 9 digits and 4 numbers to enter. You will have to create the right combination to make the door unlock and open. To find the combination you have two options: try to create the combination from scratch or look for it somewhere in the room. The first option is absolutely the most expensive while it will be much easier to search for inside the room you are in some clues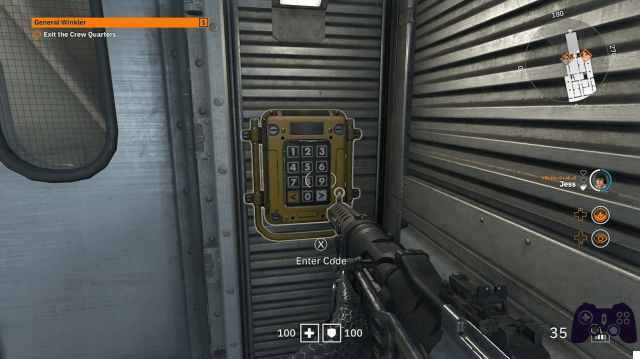 Disc - Wolfenstein: Youngblood, how to unlock the doors
The particular object that will have to catch your attention inside the room will be a diskette. Once you find that disk you will be very close to the solution to unlock the door in front of you. Once you have found the disk, you will have to decode it, to find out how to do it click here. Once decoded you will have access to all the information present e among these you will also find the code to use to open your door.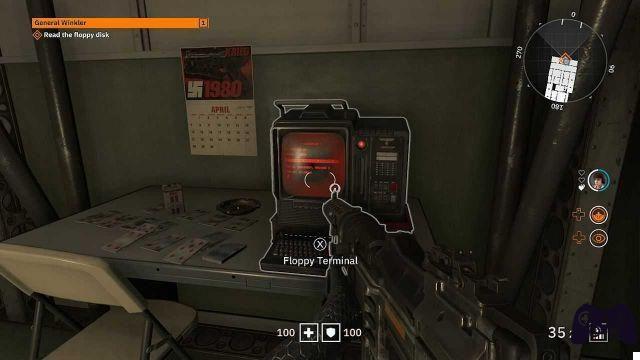 Free access!
This was our short and quick guide on how to unlock doors with keypad in Wolfenstein: Youngblood. Are you playing this title? Are you enjoying it? Please let us know by taking advantage of our comments section.
To stay up to date on all the news from the videogame world and more, stay tuned to Holygamerz.
If you liked this type of content, here is a guide for you on how to quickly defeat armored enemies.