Are you among the lucky owners of PlayStation 5 or do you have friends who have managed to get their hands on the console? If for that Christmas look PS5 accessories to better accompany the experience of using Sony's next-gen console, you've come to the right place: in this guide, in fact, you will find a always updated selection of products on offer in this busy period of gifts and shopping.
The new generation of Sony-branded consoles is characterized by considerable technical improvements, such as the haptic feedback of the new controllers Dualense or like the spatial audio guaranteed by headphones Press 3D. For these reasons, among the various products recommended in this guide, we have included both official Sony devices and PS5 accessories created and packaged by third-party companies. If on the one hand Sony's reliability is incomparable, as for example in the case of the DualSense controllers or Pulse 3D headphones, on the other hand there are several companies, renowned or not, who have thought of the most disparate types of comfort and customization to accessorize your PlayStation experience.
Specifically, let's talk for example about travel bags and protective covers useful to ensure protection both when the console is transported and when it is used. Other products that can be essential in the use of PS5 are certainly accessories such as charging stations, available both individually for the DualSense and integrated into the vertical stands, supports that keep the console in an upright position by encouraging the ventilation and cooling of its internal systems. In this guide, moreover, you can also find some useful little gems such as the remote control for PS5, or i additional programmable buttons for DualSense designed by eXtremeRate.
As always, before venturing into this buying guide dedicated to PS5 accessories, also take a look at the fastest internal SSDs for PS5 and the best controllers for the Sony console.
PS5 accessories, the best of Christmas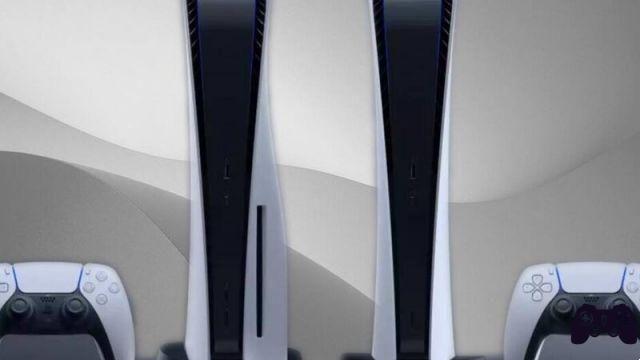 Cuffie 3D Pulse
Controller DualSense
HD Camera
Remote control
Charging station for DualSense
Vertical stand with charging base
Travel bag
Cover PS5 e DualSense
DualSense programmable back keys
SSD WD_BLACK SN850 2TB
Cuffie 3D Pulse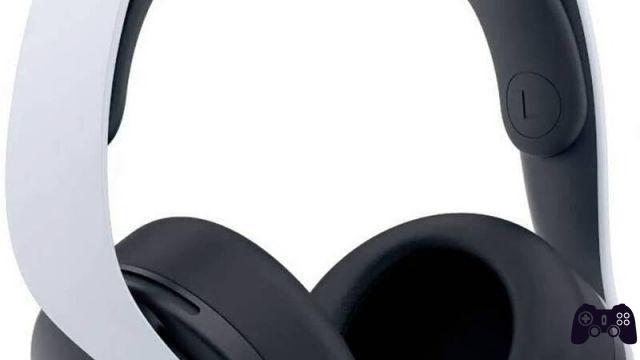 Audio is a determining factor in video games, and in the new generation of PlayStation 5 it performs an even more fundamental function. Sony made for the console the Storm Engine, a system that allows video games to take advantage ofaudio spaziale (the 3D audio): sounds are perceived by the human ear in different positions around it, despite their virtual origin. In this guide we have included the wireless headphones Sony officials, the Pulse 3D, which guarantee a sublime listening experience. If, on the other hand, you are looking specifically for PS5 headphones, let yourself be helped by this guide on the best PS5 headphones to give at Christmas, where you can consult more varied products suitable for different budgets.
See on Amazon
See on eBay
Controller DualSense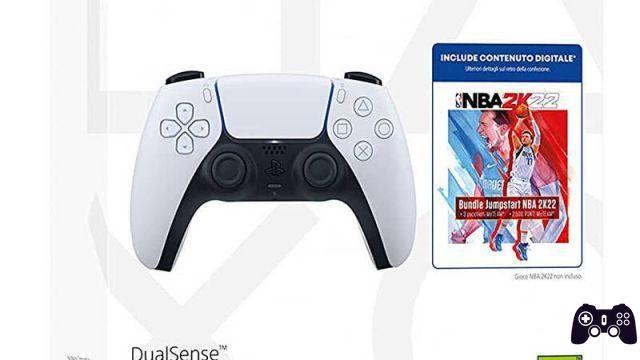 The true generation passage at Sony between old-gen and next-gen was felt in the hands of the players, thanks to the futuristic DualSense controller, a gamepad that has convinced everyone thanks to its elegance and, above all, thanks to two specific technological improvements; on the one hand we have i adaptive triggers, triggers that adapt to the game or the current gameplay situation, dynamically increasing the force required to press the keys. On the other hand we have the haptic feedback, light vibrations spread throughout the controller that send certain signals to the player depending on the gameplay. The DualSense are PS5 accessories perfect to be given at Christmas, and for this reason on Amazon they are available in a special package, designed specifically to be a gift complete with a red bow.
See on Amazon
See on eBay
HD Camera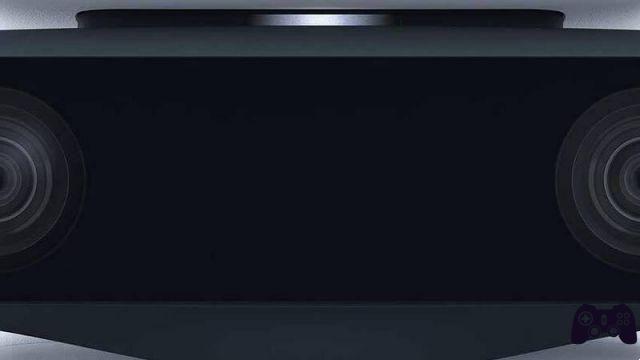 By now webcams and cameras are almost essential for gaming, whether you want to streaming, whether you want to use video games that exploit Virtual Reality. PS5 also has its own HD Camera, compatible with PS4 VR while waiting for VR 2, dedicated to PS5, to land on the market next February. The PS5 HD Camera captures images in Full HD thanks to its double wide-angle lenses that record a 1080p. Furthermore, its base is adjustable so that it can be placed on a flat surface such as a desk, or on a screen. The compact design, however, also makes it easy to transport. Sony's HD Camera also has internal background removal functions, useful and perfect especially if you use a green screen.
See on Amazon
See on eBay
Remote control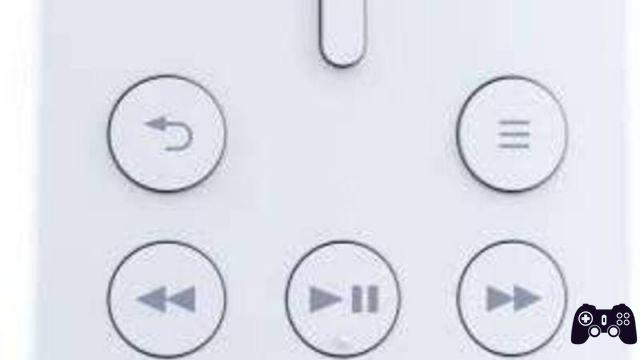 Among the most underrated but enormously useful PS5 accessories is certainly to be counted the remote control official, the Sony PS Remote Controller. The PlayStation home console, in fact, is a device that can also install third-party apps that can come in handy both between one video game and another, and right during their use. Furthermore, using the remote control it is possible to adjust volumes and other settings practically without stopping your gameplay. The remote controller also has dedicated keys for 4 of the most used apps: Disney+, Netflix, Spotify and YouTube.
See on Amazon
See on eBay
Charging station for DualSense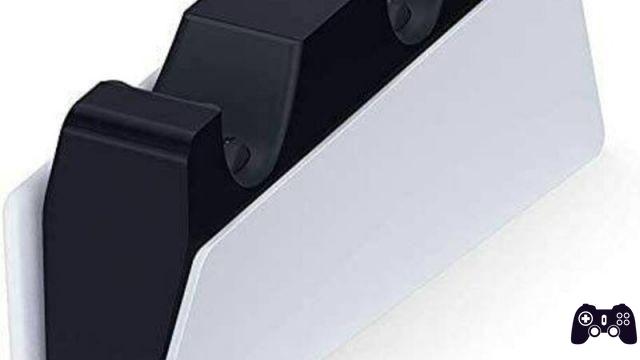 The best-selling PS5 accessories are definitely the charging stations for DualSense. In this guide we have included both the Official PS5 Charging Station, on sale these days on Amazon, is the largest (but also the cheapest) OIVO charging station with 4 USB-C dongles. Both products allow for fast charging of official DualSense controllers, but what's the difference apart from the price? The PS5 Charging Station has a very minimal design and adapts to any surface without bulk, as well as being well integrated with PlayStation systems given its Sony origin. The OIVO station, on the other hand, is more characteristic, with informative LEDs and with 4 USB-C dongles supplied which certainly facilitate recharging and avoid overloads.
See Sony PS5 Charging Station on Amazon
See Sony PS5 Charging Station on eBay
See OIVO charging station on Amazon
See OIVO charging station on eBay
Vertical stand with charging base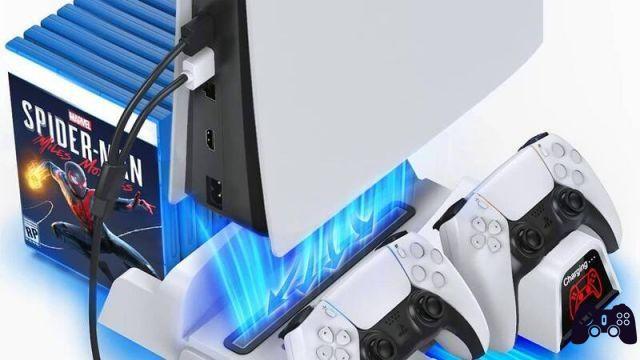 If you want a vertical base for PS5 that is more solid and has more functions such as cooling or recharging gamepads, there are those who have thought of you too. We are talking about the OIVO PS5 All-in-One Stand, a vertical base for the next-gen console which, in reality, is a conglomeration of several very useful functions: DualSense charging complete with colored LEDs, cooling by suction fan, e video game racks! It's nearly impossible to find something that manages the space better, allowing you to place your console even where the layout of the furniture doesn't allow.
See on Amazon
See on eBay
Travel bag
While the PlayStation isn't a portable console like the Nintendo Switch, that doesn't mean there aren't PS5 accessories that make it easier to secure and transport the platform. In this case it comes to our rescue G-Story with her shoulder travel bag, a custom built accessory for PS5 with fabric from strong and durable nylon which is also breathable and waterproof. High quality zippers, adjustable shoulder straps and practical handles complete a well-finished and elegant product. Icing on the cake: the G-Story travel bag is also sold with a very useful one protective cover for DualSense!
See on Amazon
See on eBay
Cover PS5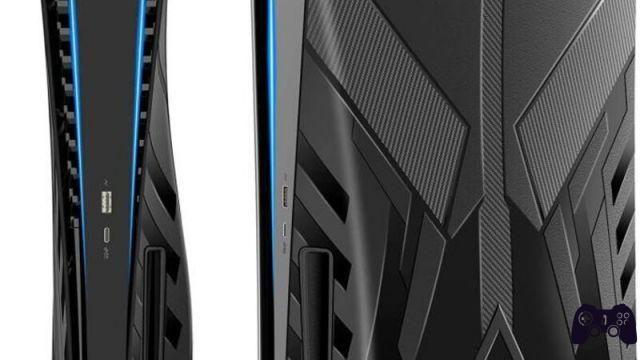 There are several ways to protect your console and its devices from external factors that can not only worsen game performance, but also compromise the operating system forever. Covers in general serve both a protect that aesthetically customize the PS5, and the HEYSTOP rigid plates perform both functions, available in three different colours: white, black and magenta; these covers will add a touch of originality to your console, giving it an even more elegant look and at the same time protecting it from bumps, scratches, dust and water. There are many types of covers for PS5 on the market, so if you want to discover others, such as those with cooling fans included, we invite you to read our dedicated guide.
See on Amazon
DualSense programmable back keys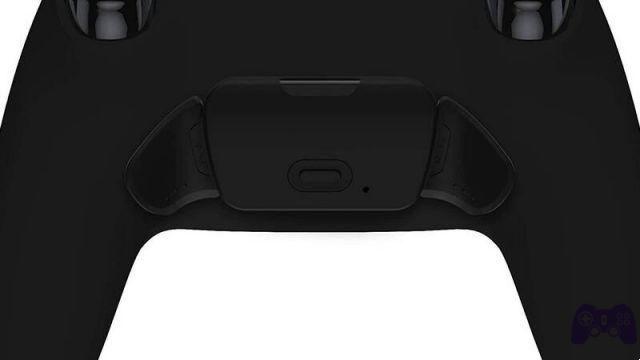 A very special product among the PS5 accessories is the Programmable Remap Kit for DualSense by eXtremeRate, a brand dedicated to gaming famous for advanced customizations. This kit adds a back cover to the DualSense, also equipping it with 2 back buttons, useful for more professional and eSports performances; you will therefore have some available advanced gaming features, which will give you a competitive edge in tournaments and online games. Be careful though, because the installation is very technical and could invalidate the controller warranty: make sure you are able to carry out the operations described on the product page and in the instructions, also check that your DualSense is compatible through the model code marked on the body, BDM-020(CFIZCT1*A).
See on Amazon
See on eBay
SSD WD_BLACK SN850 2TB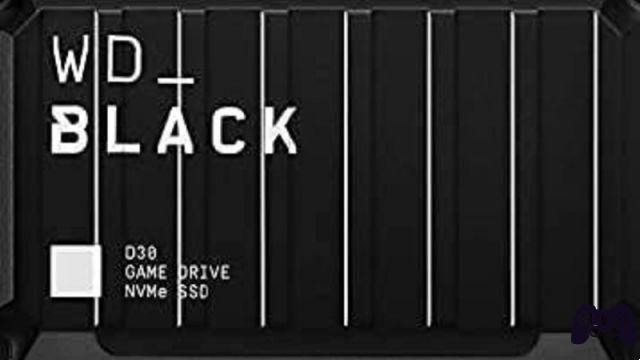 We close with an article that will make anyone who owns a PS5 very happy, as it will allow them to increase the storage space available on the console, thus storing more games. Considering how much titles now weigh, especially Triple A, the base memory offered by Sony forces you to have to cancel the software periodically, but with an SSD this problem will be solved, adding as much as 2TB of space. What we offer you is the WD_BLACK SN850 in the 2TB size, which has the official Sony license and is very easy to install. In addition, the heat sink will allow you to game without having to worry about overheating the console, thus improving its performance for smooth and uninterrupted gaming sessions.
See on Amazon
See on eBay