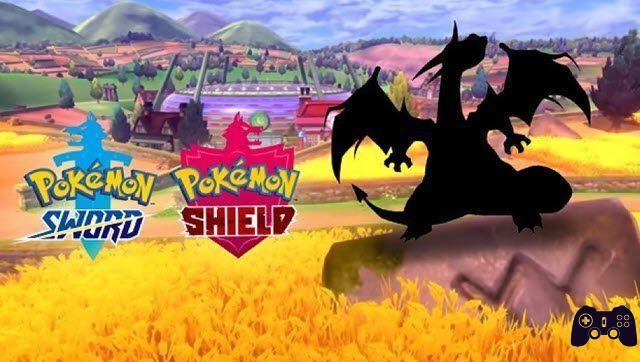 The Pokémon series has always pushed players to communicate with each other, both to compete and to complete their collection. Of course Pokémon Sword and Shield are no exception and some creatures can only be captured in one of the two versions.
By playing online, however, it is possible to participate in Raid Dynamax set up by players with the opposite version to yours. So don't worry, you can get pretty much every Pokémon in the two versions. The same also applies to those who have not yet purchased the new expansion and still want to get the new Pokémon.
List of exclusive Pokémon
In the table on the left you will find the Pokémon exclusive to the Sword version, while on the right we talk about the Shield.
There is no objectively better version than the other, in the end it depends only on your personal tastes. If you play competitive, you don't even need to think about which version to choose since you can get the Pokémon you miss!
Other differences between the two versions
Exclusive Pokémon aren't always the only thing that differentiates two versions. Galar makes the Challenge of the Gyms its main attraction for this in Pokémon Sword and Shield 2 out of 8 Gym Leaders will be different depending on the version.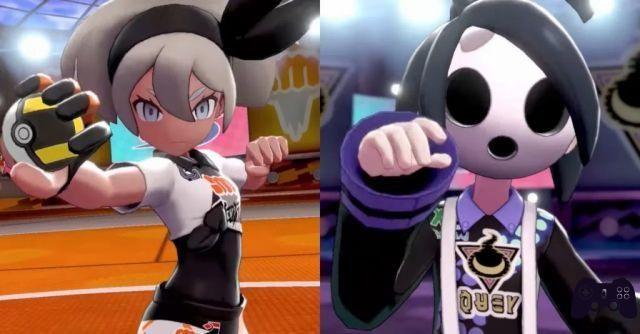 The fourth Gym Leader in Pokémon Sword will be Fabia, specializing in Fighting-type Pokémon, will have a Machamp Gigamax at its disposal. Onion instead will be its counterpart in Pokémon Shield, ace of Pokémon Ghost and with a Gengar Gigamax in the team.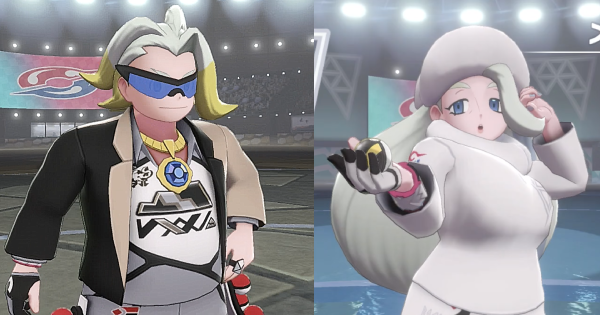 The sixth gym awaits you in the cold city of Circhester. Milo, Rock Gym Leader, will unleash its Coalossal Gigamax (Pokémon Sword). Melania, Ice Gym Leader, will threaten you with Lapras Gigamax (Pokémon Shield).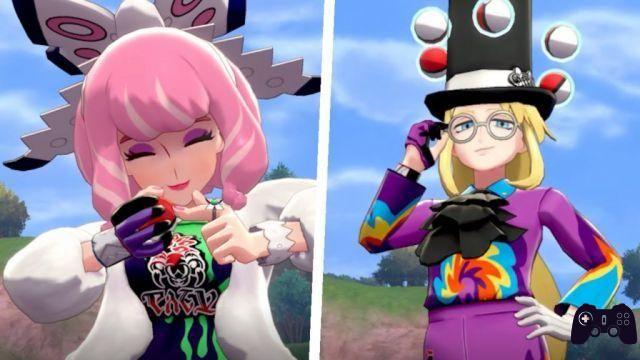 Even the DLC "The Lonely Isle of Armor" introduced some subtle differences between the two versions: let's talk about the two rivals: Sophora and Savory. Although they have different personalities, their teams are nearly identical. We are sure that with the arrival of the second DLC, "The Snowy Lands of the Crown", there will be further differences between the two titles.
An inclusive system
With Pokémon Sword and Shield the feeling of being forced to buy both versions has vanished. The renewed online sector allows, thanks to Prodigious Exchanges and the Y-Comm function, to easily complete your Pokédex. Despite this latest installation of the well-known Game Freak series it was understandably criticized for cutting many Pokémon, the DLCs will bring the total count of creatures obtainable over 600.
Despite the attempt to make the experience of these last chapters more interesting and characteristic, I have many doubts about the future of the series, as Game Freak has been consistently failing to listen to their audience for many years.