The bad guys often stop with just a hit. So here's a guide to fighting skills in Spider-Man: Miles Morales
In Spider-Man: Miles Morales our protagonist will have to beat his hands quite often. Miles in the early stages is pretty awkward due to his inexperience, but as the hours of play go by he will become more and more aware of his abilities. Insomniac has translated the development of Miles into a progression that will allow you to expand the fleet of moves of the protagonist. Below in our guide you can find one exhaustive list of all combat skills featured in Spider-Man: Miles Morales. Let's not waste any more time and discover them together.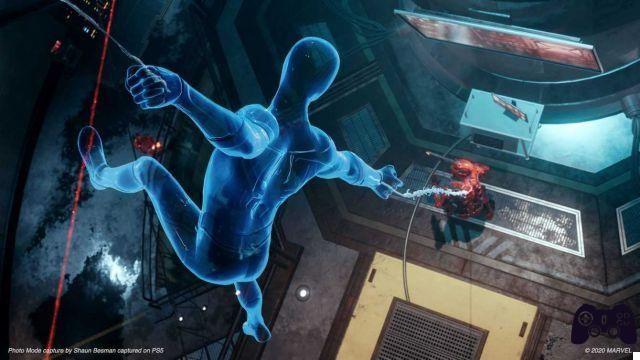 Different styles - Spider-Man: Miles Morales, combat skills guide
Let's start with the basics of character development in the game. Miles has at his disposal three branches of skill distinct, namely:
Combat skills
Venom skills
The cloaking skills
These are three developments that give a great variety to the gameplay and the maneuvers that the player can use against enemies. Skills unlock with i coin also present in the first chapter, which are obtained by carrying out secondary activities and collecting collectibles. In this guide, we will focus on the fighting skills of Spider-Man: Miles Morales. The latter allow to greatly improve the flow of combat, increasing Venom energy collected or allowing you to perform finishing moves more frequently.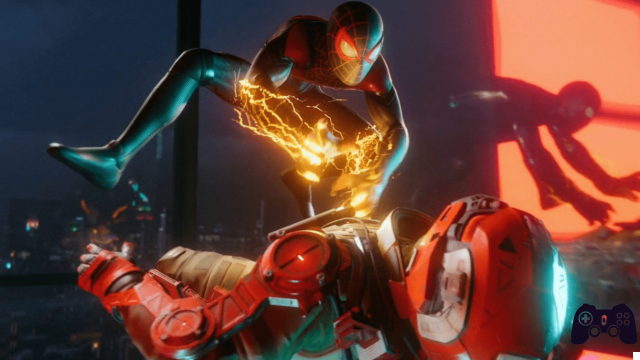 The Complete List - Spider-Man: Miles Morales, Fighting Skills Guide
In total they are present eight skills. Below you will find them all, listed by level order with description of the effects. All combat skills consume one skill point. In addition, there are both passive and active skills. Below you will find the complete list:
Energy absorption (level 3 required): increases the amount of Bio-Electric energy generated by attacks and dodges, allowing the Venom Gauge to be filled faster.
Opportunist Snatcher (Level 4 required): holding the Triangle button Miles pulls Venom after throwing an enemy into the air with a melee combo or Venom attack.
Nervous breakdown (level 5 required): Enemies stunned by Venom attacks take 50% more damage from basic attacks.
Universal love (level 6 required): Enemies stunned by Venom KO attacks will transfer the stun to adjacent enemies.
Advanced technique (level 8 required): allows you to load a second finishing move. It also reduces the threshold for a second finishing move to a 10 hit combo. Special enemies can now be defeated with 2 finishing moves.
Gunslinger (level 10 required): holding down the Triangle Miles button throws away the weapons imbued with Bio-Electric power. The latter will explode on first impact, allowing you to knock down enemies or stun them.
Countdown (level 15 required): finishing moves fill 40% of the Venom gauge.
Come on: this ability is only unlocked in New Game + mode. Allows you to load a third finishing move.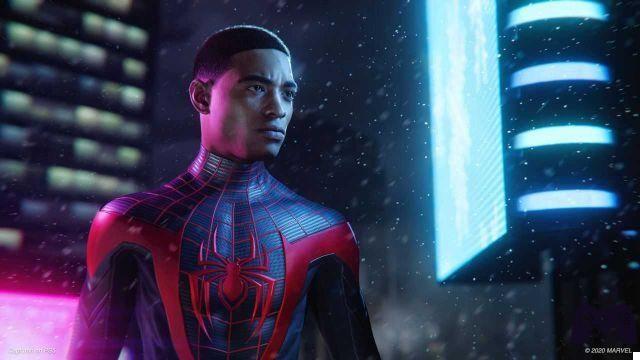 Ready to fight
Now that you know all of Miles Morales' fighting skills, you can choose which ones are the best to develop. As you may have noticed, many of these moves are synergistic with Venom abilities. To get a very powerful character we recommend that you develop both branches hand in hand. This was the guide to fighting skills featured in Spider-Man: Miles Morales. On the pages of our site you will find complete coverage with many other dedicated articles, such as tricks and tips to play at your best or the list of trophies. The game will be available from 19th November on PS4 and PS5. Finally, we remind you to follow us on Holygamerz for all the news from the world of video games and more!