Now that Rocket League has gone free to play it is the right time to discover some tips and tricks to start and dominate the games
As with any online video game, learning to play properly is an action that must be accompanied with perseverance and commitment. Rocket League is no exception, although its learning curve is not too high, learning to dominate it requires some basic knowledge. There are indeed various precautions which can help any player speed up the learning process. Most of these are very simple and you will surely wonder how you didn't think about them before. Nothing strange, in fact the most important things often escape from under our noses. So let's go and discover some tips and tricks to start playing Rocket League.
The best precautions
Rocket League is a video game that blends elements of football with those more akin to car racing. An unusual wedding that brought the title to a world-class success. In fact, Epic Games hasn't been watching for a long time and in 2019 it bought its development house Psyonix, with the aim of making the game more accessible. The title is in fact experiencing a new birth since it was freed from price chains on 22 September: now it's free to play. Given this new influx of players, we have decided to help you a little. With this guide you can start playing your best by exploring some tips and tricks for Rocket League.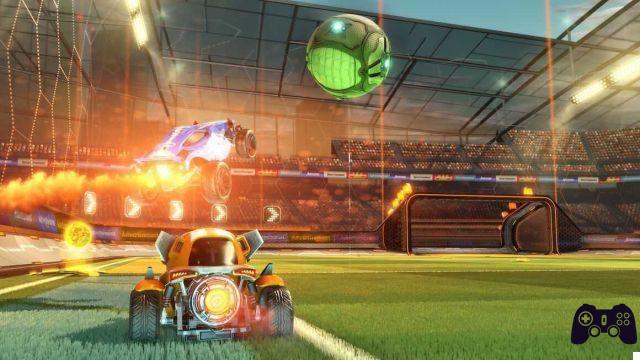 Training and camera - Rocket League: tips and tricks to get you off to a good start
One of the first things the game forces you to do is familiarize yourself with the basic commands. As soon as you are done you will be able to participate in your first game against the computer, after which you will have all the features of Rocket League at your disposal. At this point we advise you to catapult yourself into the section Play and then Training. Here you can choose one of the six modes offered to become more familiar with the various actions and roles. Eg Plane will put you in front of some challenges to hone your shots in the air. Or Goalkeeper to improve your skills as a defender. Simple exercises that will certainly improve your performance on the court.
But that's not all because probably, already from the test game, you might have noticed that the basic camera is not for you. For this video, we recommend that you catapult yourself into options and change the settings to your liking. There are nine different sliders available to make it more comfortable and suited to your play style. These were just the first tips and tricks to play better on Rocket League, read on to find out more!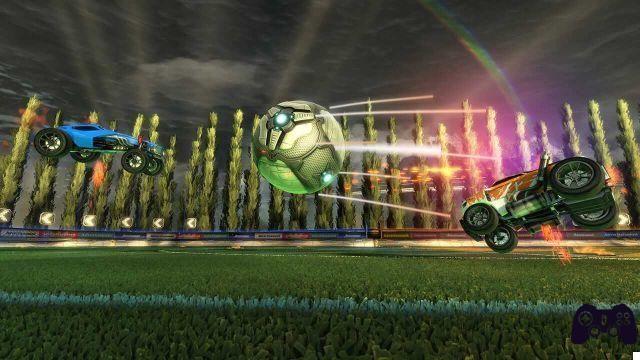 Rotation and defense - Rocket League: tips and tricks to get you started
In football matches often the desire to score and attack can take over, but in this way you risk having no one in defense. So it's easy for it to happen in Rocket League as well. Before taking action, it is always necessary to understand if someone is in defense, and if not, fix it as soon as possible. Leaving the door defenseless can easily lead to scorching defeat. To remedy this, more experienced players adopt what is called the Rotation.
Whether you are playing a 2v2, 3v3 or 4v4 game, it makes no difference whether one or two players are pushing high for the attack, one should be left behind on defense. So if you are far from the ball, you have lost it or your direction does not allow for smooth play. Try to go back and temporarily leave it to your teammates to score goals. Your turn will come again, but in the meantime you have defended and given the team more chances of winning. Defense is therefore essential to get off to a good start, certainly one of the best tips and tricks in this Rocket League guide.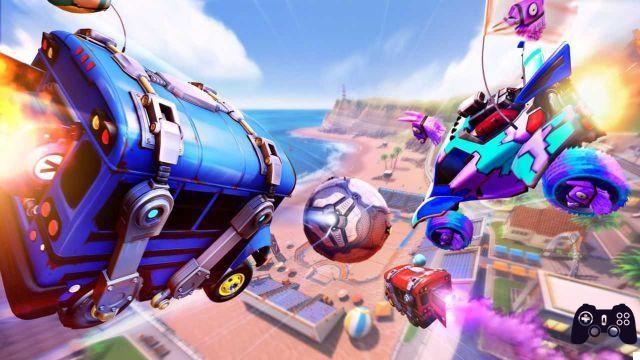 Unexpected actions - Rocket League: tips and tricks to get you started
Winning is sometimes a matter of sacrifice, like letting go of a nice bone that seemed firm in your jaws. When you are on the front line you will have to calculate well the chances of a goal. Being in front of the goal is not automatically a great opportunity to score a point, the opposing defense may find themselves in front of you ready to stop anything you throw at them. At this point try to prefer a play "wide", changing position or passing the ball to a teammate of yours.
You can do this by aiming for a wall by making the ball fly up or with a rebound. In fact, there is a good chance that the car will end up in a place that cannot be reached by the defenders and that better opportunities will open up for your teammates. Or with an unexpected action and if you are lucky, the opponents they could make an own goal.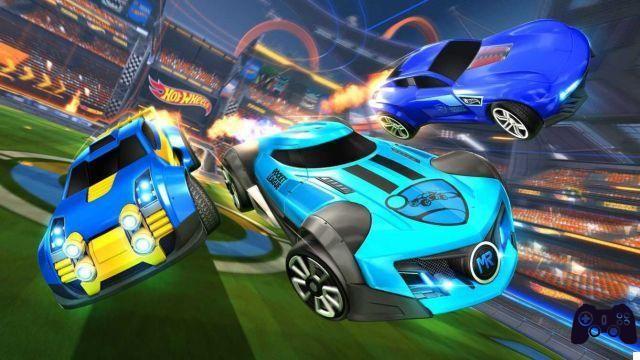 Don't waste the turbo - Rocket League: tips and tricks to get you started
Turbo is a very valuable asset to Rocket League. Even if it regenerates quickly, you could easily find yourself without it and make a defensive retreat difficult or impossible. Instead of always using the turbo, you can "throw yourself forward"By holding the joystick tilted forward and pressing the jump button twice. By doing this a couple of times, you can reach the same maximum speed as possible with the turbo. However, it becomes more difficult to sustain that speed by trying to maneuver the vehicle at the same time.
Learn to use both effectively in different situations to reduce the number of times you could get stuck without the turbo. Steal the thrust to opponents is also a good strategy, as long as you don't stray too far, or you go to interrupt the precious Rotation we talked about earlier. Next of our tips and tricks for getting started playing Rocket League, is the last one!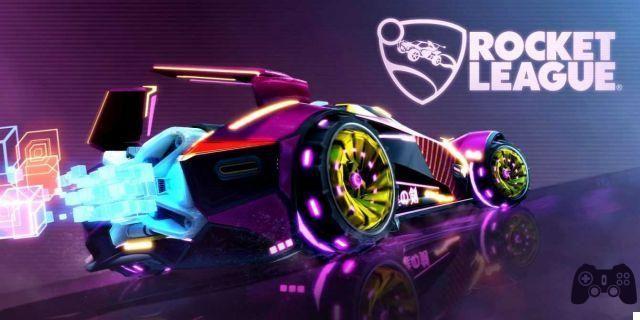 Destroying Opponents - Rocket League: Tips and Tricks to Get Started in the Best Way
It's possible blow up an opponent with a simple turbo charged collision. A system that often divides the community of players, but being allowed by the rules, the important thing is to use it with caution. A disabled enemy will temporarily open an exposed hole in the opposing team, be it in their attack or defense. Likewise it can become a problem for your teammates if this action pushes you out of rotation.
So try to use it sparingly, more like an additional tool than a style of play. Use it only when the best opportunity presents itself.
A similar argument can be made for aerial shots. As you advance in rank you will notice that some experienced players will rush into the air to hit a rebounding ball and possibly score a goal. To do this, they have a deep understanding of game timing, turbo duration and familiarity with physics. Familiarity that comes only by playing and experimenting. However us we recommend that you stick to the basics of the game until you are just starting out.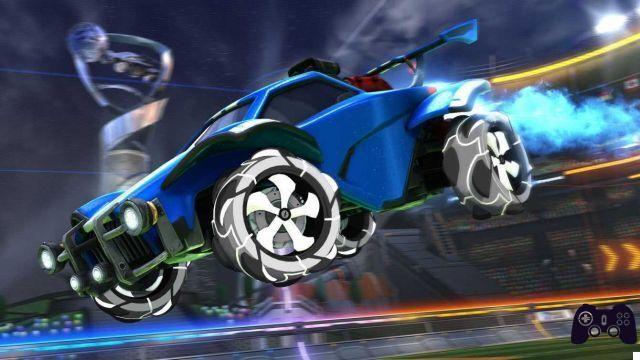 That's all!
With the guide we have provided you with, you should know some of the best tricks and tips to start playing Rocket League. In case you have doubts or want clarifications ask us your questions below in the comments!
Rocket Lague is a free to play game available for PlayStation4, Xbox One, Nintendo Switch and PC. We invite you to continue following us on Holygamerz to stay updated on the world of video games and technology. Rocket League cheats tips get started.