Rage 2 has landed on the market and with this guide we will see 11 tips to better deal with the new title from Bethesda Softworks.
After 9 years from its predecessor, 2 Rage it is proposed as a first person shooter outside the rules, spectacular and .. explosive. Pending our verdict in the upcoming review, with this guide we offer you a series of tips that will help you to better deal with this new title from Bethesda Softworks, so let's proceed now!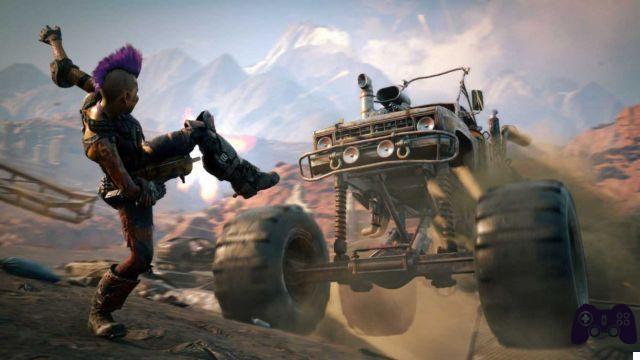 Rage 2: 11 tips to best deal with it | Guide
Increase the difficulty | Rage 2 - Guide
Yes, because at first, the game world may seem difficult, but soon with the various power-ups, you will turn it all into an easy walk with a few flying bullets. Our advice is to increase the difficulty in order to make the title a little more challenging, so that it is more fun.
You can repair your vehicle or have another one if it is destroyed | Rage 2 - Guide
If your vehicle is damaged, get out of it, go to the front and interact to repair it. If it is destroyed, instead, go to the vehicle menu and select the one you have. Below the image is an icon to get a new one.
Change skill select button | Rage 2 - Guide
Selecting skills is really confusing, as it is done by pressing a combination of keys (Ctrl + F, Ctrl + Spacebar or Ctrl + R). All this makes it difficult to move around in the game and, to make your life easier, you remake the key that allows you to perform the skills with another key (for example the middle one of the mouse).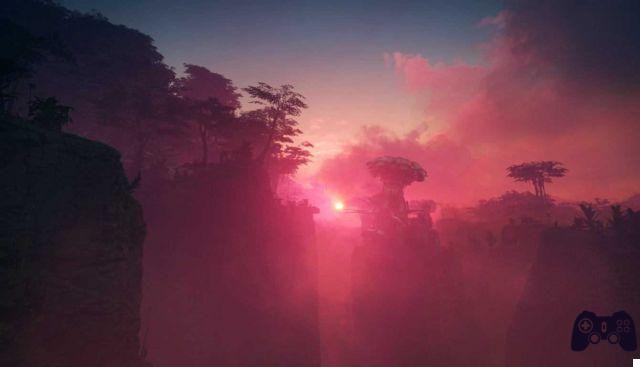 Do not end the campaign too quickly | Rage 2 - Guide
The game's campaign is pretty damn short, but the main focus lies in the side missions. Through those you can unlock the three characters that make the upgrade paths of the Primary Projects available, so dedicate yourself to those to have a much better experience!
Look for ARKs around the map | Rage 2 - Guide
Concluding the campaign quickly will not allow you to make the most of and unlock all the weapons and skills. These unlock with ARKs around the map, so our advice is to find most of them before continuing with the main story.
Focus on Damage Upgrades, to Wellspring's Doctor | Rage 2 - Guide
Once you arrive in Wellspring, you will be able to use some rare resources to purchase permanent improvements to your health, overdrive meter and universal damage.
Prioritize damage enhancements. In the "Projects" menu you will find loads of health benefits that will extend your life, and just as many updates for the overdrive to keep it active for much longer. The damage improvements, however, are the most useful of all. They start in 5% increments, but eventually achieve a 50% universal damage increase. The galloping monsters will melt in seconds.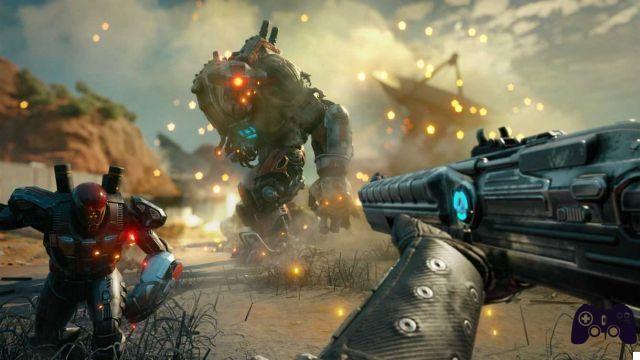 Shoot enemies in the body with the helmet | Rage 2 - Guide
Those enemies with the weird gas masks? Their helmets are indestructible. Don't waste time with headshots, but go with torso shots.
Talk to everyone, twice | Rage 2 - Guide
A few NPCs in each settlement will have something to say. Talk to them for a bit of dialogue and sometimes to reveal the location of a mission. Once you complete the mission an NPC directed you to, be sure to talk to them again as you may get a reward.
There is no icon or so on that will tell you to return to these NPCs, so as a general rule, talk to anyone who has a dialogue icon.
Don't ignore special weapons | Rage 2 - Guide
Some special weapons may seem really scarce, but as soon as you learn how to use they will be nothing short of deadly, so don't snub them, on the contrary, try to learn their skills.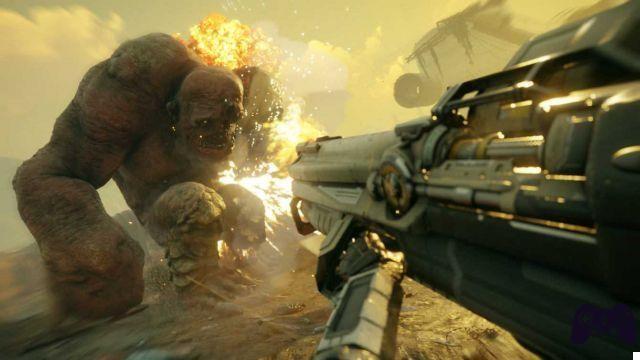 Purchase blueprints to unlock higher crafting levels | Rage 2 - Guide
The crafting menu is relatively poor. Don't use nanotrites to unlock new levels like you do with weapons and skills. Rather, you need to repeatedly purchase blueprints from traders to unlock new crafting levels. Just buy them, don't use them, and the new levels will be unlocked.
Explore Off Roads & Paths Also | Rage 2 - Guide
Don't be afraid to go astray. Be sure, though, to restock your vehicle's ammo stash before venturing out.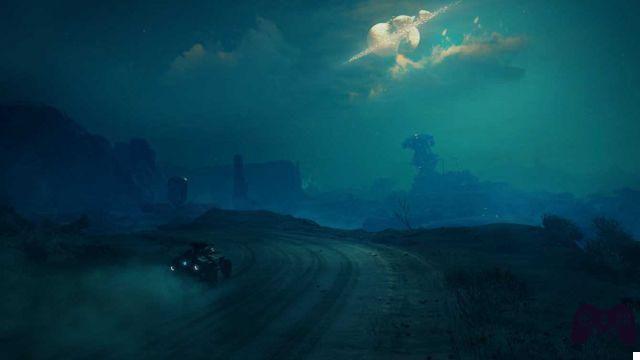 Rage 2: 11 tips to best deal with it | Guide
This guide on Rage 2 is over here, was it useful to you? Speaking of Bethesda, if you are waiting for TES VI or Starfield do not expect anything at E3 2019, to know the details click here.
For more guides on Rage 2 and many other titles, keep following Holygamerz!