Finally arrived on Nintendo Switch, Pokémon Mystery Dungeon: Rescue Team DX has many mechanics to discover: let's see together how to catch new Pokémon
Pokémon Mystery Dungeon: Rescue Team DX is finally in our hands on the Nintendo hybrid and in the coming days you can find our review here on Holygamerz. In the meantime, however, we are organizing a group of mini-guides to make your approach to the title as lean and fast as possible. We have already seen the tricks and tips to start playing at their best, how to evolve Pokémon, the guide to Shiny, the best starters and all the Mysterious Missive passwords, but maybe it's time to go back to the basics for a moment. How do you catch Pokémon?
Not a "normal" Pokémon game
Let's be careful: Pokémon Mystery Dungeon DX is not a classic title of the Pokémon series, quite the contrary. It has several divergences from the main series, especially in the mechanics. Catching the critters is not available from the start (although it is a mechanic that you will unlock soon enough), you will not be able to catch all the Pokémon you want and you will have to do certain things to convince each Pokémon to join your Rescue Team.
Also, unlike normal Pokémon games, you will not use any type of Pokéball. The capture of the critters will be left completely to chance. Defeating a wild Pokémon, in fact, could trigger the choice to ask it to join you, but it is not something that happens always (nor often, actually). This possibility will increase with Rescue Teams of a higher level, therefore in the final game sessions you shouldn't have any major problems.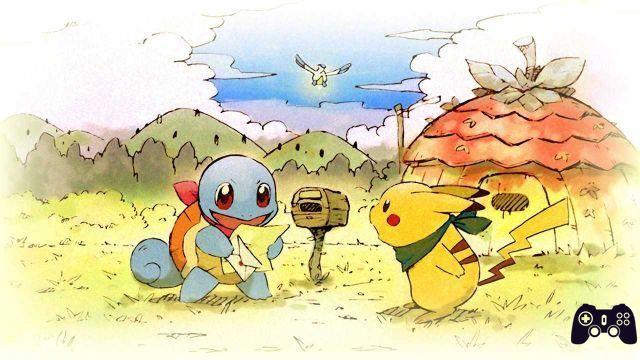 Damned Skarmory - Pokémon Mystery Dungeon: Rescue Team DX, how to catch new Pokémon
There is also a slew of items or special abilities obtainable from Gummi items (some obtainable via Mystery Missives) that can increase your chances of recruiting wild Pokémon. It is very important to note that you will not be able to catch Pokémon until you defeat Skarmory at Mount Steel, after approximately 3-4 hours of play.
Once you have defeated the big bird and saved Diglett, you can visit the new one Wigglytuff's shop in Pokémon Square. Here we will explain how the capture system works and, from this moment on, by exploring the dungeons you can recruit the various creatures you will encounter. Like? Simple: first you will have to defeat them with the leading Pokémon, the one you are controlling, bring them alive and well until the end of the dungeon and, finally, accompany them to the correct Base Camps. By "correct" we mean what refers to the specific type of Pokémon you have caught.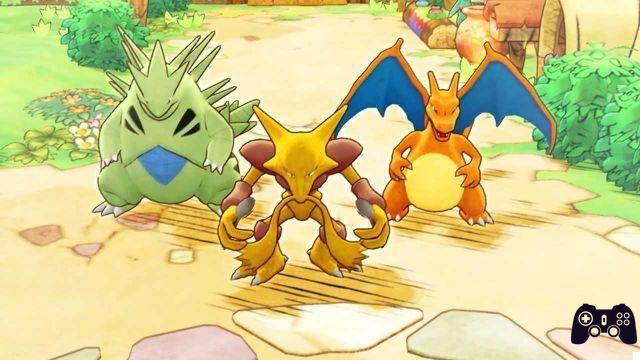 Home Sweet Home - Pokémon Mystery Dungeon: Rescue Team DX, how to catch new Pokémon
If you don't get the right Base Camp, all recruited Pokémon will leave and you will only get money in return. It is therefore important that you pay close attention to which Base Camps you have and that you get as much as possible. You can always buy them in the Wigglytuff shop.
If, by pure chance, and it will happen often, you have caught a Pokémon in a dungeon and you do not have the correct Base Camp available, you can use the Sfere di Wigglytuff. In this way, Wigglytuff himself will come to your rescue in the dungeon and give you the opportunity to purchase the appropriate Base Camp for your new friends. You can purchase the Orbs at Kecleon stores.
But be careful: the Base Camps cost money (sometimes a lot), so be careful not to waste your savings and invest them in this activity too. One last thing: some special Pokémon, such as several legendaries, they cannot be caught on the first try and you will have to wait for the postgame to make them yours. Be patient.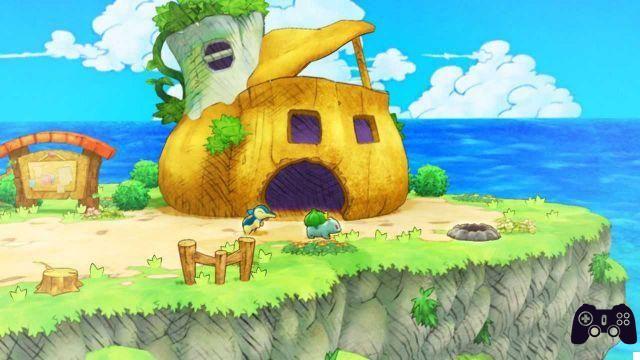 Have fun!
This concludes our guide on the how to catch Pokémon in Pokémon Mystery Dungeon: Rescue Team DX. Let us know if you found it useful in the comments! Have you bought the title? What do you think? Stay with us for many new guides to come and, in the coming days, for the review on behalf of Holygamerz!