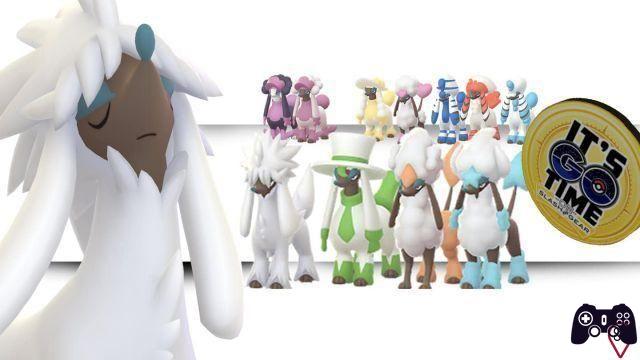 Like every year, the world of fashion is preparing to put the spotlight on the most important week of the year: the so-called Fashion Week. As had already been announced a few weeks ago, too Pokémon GO will host a series of events dedicated to Fashion Week, also with the introduction of some battles with Fashionable trainers.
These special trainers, who will bring equally stylish Pokémon into battle, are nothing more than gods NPC with which it is possible to clash along the lines of the members of the GO Rocket team. To face the fashionable Trainers within Pokémon GO you can follow this guide in which we will explain how to find them and which team they will present themselves with.
How to face the stylish Trainers in Pokémon GO
Just like the aforementioned members of Team GO Rocket, you will be able to meet the stylish Trainers at PokéStops. Obviously, as for the other NPCs, these will not all appear suddenly, but you can still have the possibility to find them near the aforementioned stops.
To complete the event dedicated to the Fashion Week, in Pokémon GO you will have to fight and defeat Ben 9 stylish coaches, but you will certainly not struggle to meet one. However, the time available is not much, as the event will end on September 28, 2021 at 20pm (Spanish local time).
In this event they are present six types of cool Trainers and these are: Cool, Eccentric, Quirky, Rugged, Sassy, ​​and Slick. Below, we list all the teams, obviously made up of three pokémon, of each of these coaches. Each team will also present one different form of Furfrou, pokémon protagonist of the event.
Cool Team
Furfrau
Sneasel
Gothitelle
Eccentric Team
Furfrou (Star Cut)
Alolan graveler
Blitz
Quirky Team
Furfrou (Gentlewoman Cut)
braixen
shinx
Sassy Team
Furfrou (Gentleman Cut)
butter free
Vaporeon
Slick Team
Furfrou (Diamond Cut)
Croagunk
Obstagon
Rugged Team
Furfrou (Miss cut)
Kirlia
mienshao