Here is the Beast born of Smoke and Flames. We give you some tips on how to beat Enenra with our Nioh 2 boss guide
Our series of guides on how to beat all the bosses of Nioh 2 continues. This time it is the turn of the terrifying Enenra, the brutal Beast born of Smoke and Flames. His appearance makes him look really fearsome, but with our advice you will have no problem beating this boss. On the other hand, Team Ninja's game can be really so punishing, but does not hesitate to reward the most technical players with the highest concentration. A good knowledge of the boss will get you through the challenge in no time.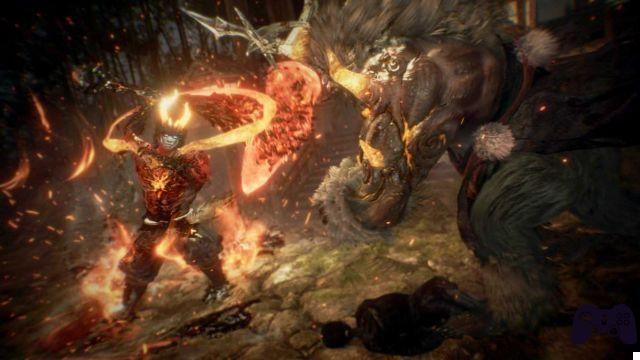 Clash in the flames
As can be easily guessed from her appearance, Enenra is quite familiar with fire. Therefore, avoid any kind of attack of this type as it would have no use against him. The match area is a temple immersed in flames. The recommended level for this challenge is level 20So if you are of a much lower level be prepared for a really tough challenge. Alternatively you can take your time to level up a bit and come back when you are stronger.
Staying close to the boss is very difficult, in fact he can use fire bombs that appear in front of him and will make your life a real hell. We therefore advise you to keep a safe distance so as to avoid getting hit as much as possible. But don't worry, there are attack windows in which to approach and hit the demon.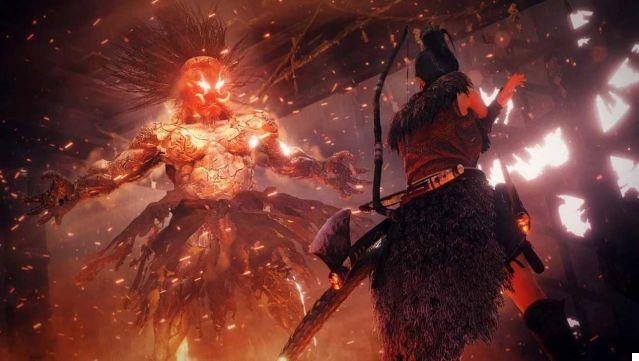 First phase, take advantage of the counterattacks - Nioh 2, guide to bosses: how to beat Enenra
You can hit Enenra with some fast attacks to take away a small portion of life at a time. Take advantage of the moment when the attack pattern changes, Enenra will give you a few seconds to attack. Don't be greedy though, the window is not very large. Limit yourself to a few quick shots and then return to keep distance.
The real window is created with the Counterattack Burst. In fact, when Enenra whizzes around the map she is covered with a red aura, at that moment you will have to fight back. With the right timing you will be able to stun the muscular demon and you can hit him with some combo. Remember to use the Yokai skill to insure you as much damage as possible.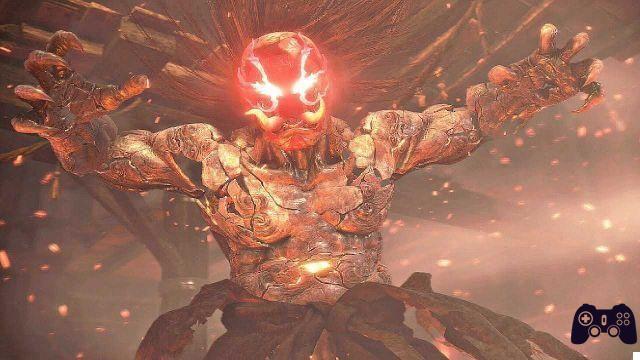 Second phase, you enter the Dark Kingdom - Nioh 2, guide to bosses: how to beat Enenra
After you have taken a fair amount of health from our boss, the second stage where you enter the Dark Realm. To tell the truth it is not a real second phase, since the advice given for the first is still valid now, but from this moment on you will have to keep some extra precautions. Furthermore the Dark Realm slows your stamina recovery, you must therefore be careful not to run out or you will be vulnerable to its attacks.
At this moment Enenra can generate gods tornadoes along the map. Avoiding them is not difficult, in fact they follow a very specific path and you can learn it in a few attempts. The biggest difficulty comes when the boss kicks and punches you as the tornadoes rage. Keep your distance as much as possible in order to escape from this bad situation. Don't forget to continue exploiting the Burst Counterattack as recommended above to make it vulnerable. That remains your best chance of doing damage until the end of the fight.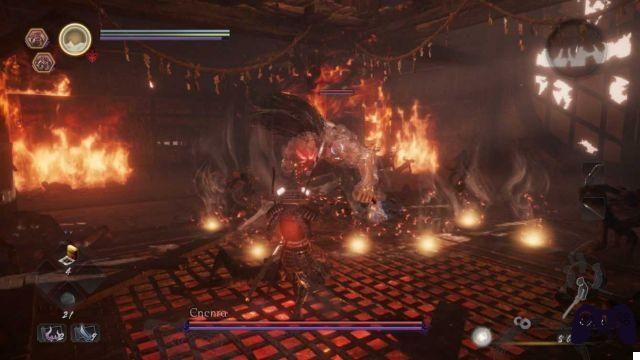 Rulers of Fire
One last little tip before leaving the fight. If you want to optimize the damage you can use a water talisman, in this way you will be able to further damage Enenra with your blows. Remember that Nioh 2 allows you to experiment a lot with items and builds to find the most effective one for you. Follow our advice and you will be able to defeat the fire beast in no time.
If the guide was useful to you on our site you can find many others Nioh 2 themed, such as the guide on how to use the Stance at its best or guides to the more advanced bosses such as Yatsu-no-Kami. Also continue to follow us on the pages of Holygamerz for all the news from the world of video games and more!