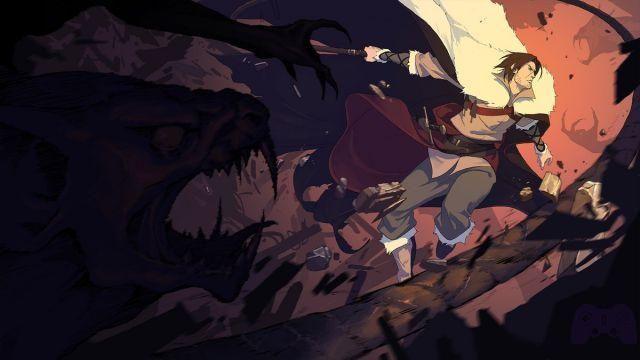 The third season of the anime inspired by the legendary Castlevania di Konami, published by Netflix, was made official for next year, and will count ten episodes. The manufacturer Adi Shankar, in agreement with Netflix, and via Twitter, thanked the multitude of people who influenced, and helped create the animated series.
https://twitter.com/adishankarbrand/status/1057715338190569472
Warren Ellis it was one of my major artistic influences. I still can't believe we're working together on this show. His words bring these characters to life in such a way that depth and nuance add to each scene. He is also a wonderful human being. Sam Deats deserves the center of attention. He's an absolutely brilliant director, and a semi-decent video game enthusiast. He studied the game, and became a master of it. He directs every episode of our show. Powerhouse Animation is the new Pixar of this generation. They nurture, promote and develop talents like Sam Deats. My partner Kevin Kolde it's the adult supervision I've always needed. Without him we would have had none of this. Have you seen what we are doing with the second season? They called it the greatest video game adaptation of all time. Remember these words: with the third season we will go for EMMY. We have artists from all over the world who love to work on this series. Who work around the clock to instill their passion in every single frame. They do this because they know that video games aren't just for kids. Cartoons aren't just for kids. It is an art form of immense refinement. We are here to bet on what I say. I hope the legacy of our work is to inspire a whole generation of storytellers who will protect this type of games, and pass them on to the next generation to be able to tell these stories even better. Gaming is the first true global culture. We have to take care of it. Its iconography is our mythology.
Castlevania is one of the very few video game-based media that has been embraced, currently, with the high 89% on R. The first season premiered on July 7, 2017, while the second season is on October 26 this year. The first season only had four episodes, eight season 2, and the third season coming next year will have ten episodes.
Keep following us for more news on Castlevania.
Source