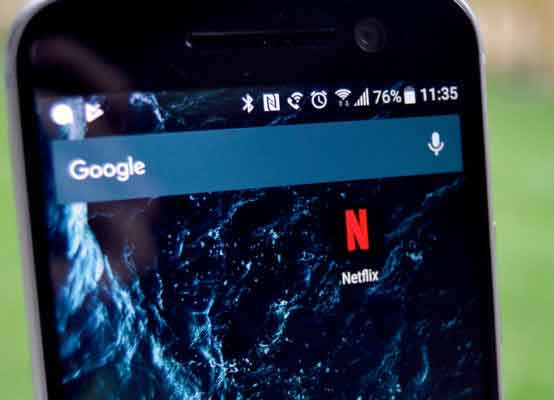 The best apps and alternative platforms to Netflix. There is a world beyond Netflix and here we show it to you. Currently Netflix is ​​the video streaming platform that has the most users, but it is no longer the only one, the competition is getting stronger and there are many alternatives available. Want to know what are the best alternatives to Netflix? Here you are 9 options to put Netflix aside.
The best alternatives to Whatsapp
The 9 best alternatives to Netflix, free and paid
In this top you will find platforms with very varied content such as Netflix, and also other platforms with more specific content, but still of excellent quality.
The first platform that we recommend you try as an alternative to Netflix is RaiPlay, accessible on the RaiPlay website and as a free app for Android and iPhone / iPad.
It is possible to choose films and TV series broadcast on Rai channels, divided by genres and categories, so as to satisfy the whole family. Once you have chosen the content to be played, all we have to do is press the Play button to start streaming viewing.
The RaiPlay site requires registration for access to content: as soon as any content is opened, we can either log in with your credentials or create a new Rai account on the fly, even using quick access (with Google accounts , Facebook or Twitter).
If the movie or TV series we like has been broadcast on Mediaset channels in the past, it is possible to access the streaming platform Mediaset Play, accessible on the dedicated website and as a free app for Android and for iPhone / iPad.
1.Amazon Prime Video
The Prime Video app, with Chromecast support is one of the best alternatives to Netflix. We started this tour with Amazon Prime Video, a very complete alternative where you can watch movies, exclusive and original series like The Boys, American Gods, among others. The content it offers are of different quality, such as Ultra HD or 4K, and do not involve additional costs when paying the monthly or annual subscription.
However, the best thing about Amazon Prime Video is that when you pay for the Amazon Prime subscription at 3,99 euros per month or 36 euros per year, you have special offers to buy on Amazon, access to Amazon Music and so on. If you want to know everything that Amazon Prime offers, click here.
2.Disney+
A big bet that not only children will appreciate is Disney +, this platform provides content for all ages, although its strength is aimed at children. The best stories from National Geographic, the complete catalog of Pixar, Marvel, Star Wars and of course Disney, which you can enjoy in 4 simultaneous reproductions and create up to 7 different profiles.
The monthly subscription cost is one of the most affordable that can be found, even if it has recently undergone an increase from 6,99 euros to 8,99, as we said a few months ago.
3. Infinity TV
Another good alternative to Netflix is ​​Infinity TV, owned by Mediaset. With Infinity, you have over 2500 movies, 2700 TV series episodes and 1500 cartoons to entertain the whole family. The Mediaset exclusives are very beautiful and it is possible to watch streaming without limits on any platform. Infinity TV is available with monthly subscription from €7,99 per month, with a period of test free of well 30 days.
4. Crunchyroll
Crunchyroll, all the anime you want on your mobile or tablet. You may think that this application is not an alternative to Netflix, since its content is exclusive to anime, but we know that many people go into Netflix to watch a good anime without having much success, on Crunchyroll they will be able to find the greatest variety of anime you could have imagined.
If you are an anime fan, you will not regret paying for this subscription which is priced at 4,99 for one screen and 6,49 to use on up to 4 devices at the same time, you can also try it for 14 days for free.
5. TV tubes - Free TV and movies
Now we will talk about an app for those who cannot pay for a subscription or simply do not want to. TV Tubi is a free Netflix alternative that will allow you to watch a wide variety of movies and TV series. An endless supply of various action, comedy, drama and kids' content is included each week.
Of course, not everything can be perfect, the app has ads, but if you compare it to cable television, the amount of ads is much less.
6.Now TV
One of the best Netflix-like services is Now TV, which is owned Sky. This platform allows you to watch a lot of Sky content without parabola and fixed subscription, with the possibility of viewing the contents on-demand or the channels of the supported satellite platform. Choose the subscription that suits you the most and are passionate about movies and TV series in Sky exclusive even on your PC or TV without a dish.
7. Discovery Plus
Discovery Plus is the most recently launched major streaming service. Includes programs from the Discovery range of cable TV channels, as well as some from Lifetime and A&E. People who enjoy watching homes being restored or seeing couples getting married after 90 days will love this streaming service.
The price is much cheaper than Netflix, starting at € 5 per month for an ad-based subscription and up to € 7 per month for an ad-free experience. There is also a seven day free trial.
Further Reading:
How to change the password on Netflix
Come installare Netflix su Android TV Box?
How to turn off subtitles on Netflix
How to use Netflix Party to watch movies with friends
How to use Netflix without a Smart TV