The new shot indicator may not be to your taste, so we show you how it can be changed in NBA 2K21
NBA 2K21 is finally out and brings with it some news and many of these we have discussed in our other guides: guide on how to shoot, how to improve player stats, guide to the best Playmaker build, how to quickly earn VC and how to unlock the auction house.
However, we are sure that you will not find yourself overly confused when you face the matches. One of the most noticeable changes, however, is the one undergone by the shot bar. For this reason, some of you will feel the desire to change it and make it more like that of NBA 2K20. In this guide we will explain how you can change the shot indicator in NBA 2K21.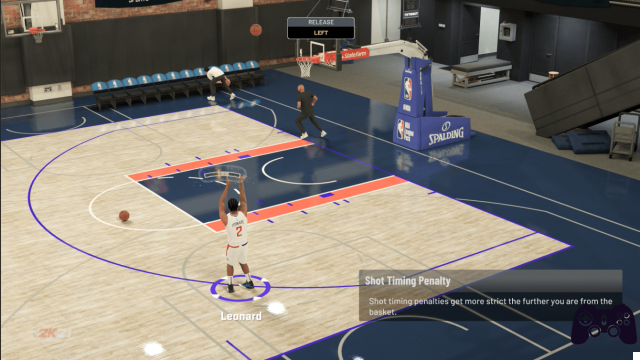 The new NBA 2K21 shot indicator
If you want to change the shot bar the only way to do it is to go to the options. From here go into the controller settings and look for the word "shot indicator". Inside you will be able to activate it, deactivate it altogether, have it only for free throws or for all shots. Unfortunately, there is currently no way to get back the previous shot indicator as seen in NBA 2K20. However, you will be able to adapt it to your needs. Important to note is that you can make these changes at any time, even during the game. Just enter the game options regarding the controller.
We hope you found this mini guide useful and we wish you many spectacular matches. NBA 2K21 is available for PlayStation 4, Xbox One, Nintendo Switch, Google Stadia and PC. It will also arrive soon on PlayStation 5 and Xbox Series X, but at a slightly higher price. We invite you to continue following us to stay updated on the world of video games and technology.