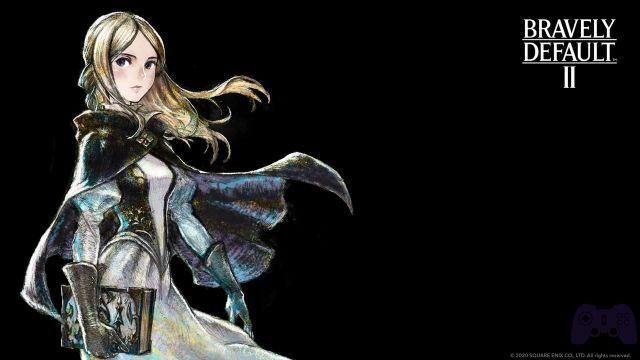 Skilled warrior who fights with his bare hands, the Monaco is one of those classes that in party, come on Bravely Default II, must not be missing if you decide to have an excellent offensive presence.
Before we start, I remind you to take a look at ours complete guide if you want to know more regarding the various specific aspects of the game.
Class summary
How to unlock
Skill List
Better skills
Specialties / Special Skills
Equipment
Best secondary class
Class summary
The monk does not use weapons, preferring therefore to go bare-handed, thanks to the speed to attack and the ability to self-heal. Having a character with this class early in the game makes a lot of fights easy enough.
It doesn't need weapons
Very strong physical abilities
Fast and balanced in statistics
How to unlock it?
The Monaco class unlocks as you progress through the main story and beat Horten, the boss of the end of the Prologue.
Ability
Monk has a lot of active skills but few passive skills.
Recommended skills
In addition to the single passive ability to be equipped by force if you decide to use the Monk, there are also a couple of useful skills to inflict a lot of damage in combat:
Fury with bare hands
Full of energy
Inner alchemy
Pressure point
Specialties and special abilities
Each class has two specialties and a special ability. The first specialty is acquired based on when you unlock the class, while the second is obtained by reaching level 12. This type of specialty offers often passive bonuses while the special ability, in addition to being active, allows you to do damage to the enemy .
specialty
Special skills
Mastery of weapons
The Monk must be used without weapons, so you can also neglect the following. Remember to keep equipped Naked Hands to be able to enjoy the 80% bonus on attack.
Best secondary class
For more information you can consult ours class guide or see them individually below: