In this dedicated guide for Marvel's Spider-Man: Miles Morales, you will discover some useful tricks and tips to start playing
With the new generation of PlayStation upon us, users who have managed to grab a PS5 in time may want to purchase a game that harnesses its full power. Marvel's Spider-Man: Miles Morales it is right it will be ready to play at launch and given the success it has had on PS4, we do not doubt that many are craving it. For this we provide you with a guide specifically for some tips and tricks to start playing Marvel's Spider-Man: Miles Morales.
Spider-Man is back
Miles Morales isn't just an expansion of Marvel's Spider-Man, it's a real sequel built on the foundations of the main video game. The title was filled with new content, which in part replace others. For example, Miles won't have the same abilities as Peter Parker, so you'll have to adapt to the new style of play. With this guide we want to help you both to remember some useful peculiarities of the game, and to get closer to this title pervaded by greater security. So let's continue with this guide for Marvel's Spider-Man: Miles Morales dedicated to tips and tricks to start playing.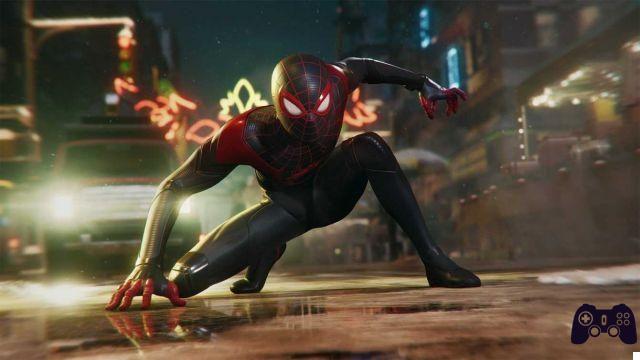 Two new hotkeys - Marvel's Spider-Man: Miles Morales, tips and tricks
It is now a habit to learn a ton of keys to play any title, some really have an infinite amount of them. Others, on the other hand, manage to find a formula for which you don't really need many, Marvel's Spider-Man is among the latter. The keys left and right of the D-pad they have in fact always been out of use, but this time the developers offer the opportunity to make them useful. Scrolling through the game options you will find an option to assign a function to us. You can then decide what use to make of it, among a series of functions ranging from being able to quickly access menus, or directly to attack. We advise you to entrust those keys to the Photo Mode and choice of gadgets.
The photo mode in particular has also undergone some improvements. You can indeed add some lighting sources to enhance your photos. Another addition is the ability to change Spider Man costume from the mode menu. So have fun taking dramatic, epic and hilarious photos with this powerful tool. With the next tips and tricks, we show you a way to approach the story of Marvel's Spider-Man: Miles Morales.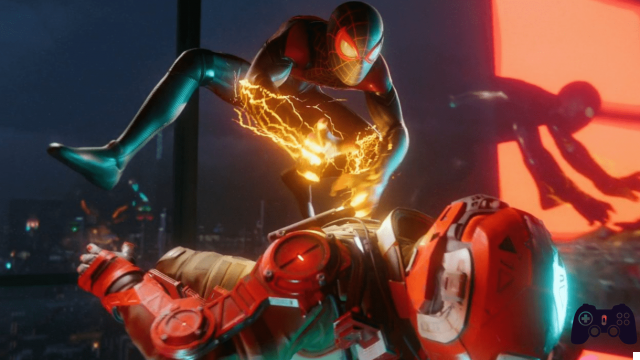 The best approach to the game - Marvel's Spider-Man: Miles Morales, tips and tricks
It's easy to get lost in the streets of New York and complete side missions, letting yourself be captivated by everything you can do. However, we recommend focusing more on the main story for a few important reasons. The plot consists of 15 missions and you can get new gear from them almost every time. Then complete first of all the story then focus on the secondary tasks. In this way it should become much more practical (and easier) to save people in need and everything else that needs completism.
When you are comfortable and want to complete a district, keep in mind that there will be some differences from the base game. Now it is no longer necessary to complete all the crimes of a district, you will also receive Tokens by completing the random missions. Thanks Miles' phone FNSM app, you can track any type of crime you want to track. So if you are busy but see a crime you want to stop, don't worry because you can look for more at a later time. With the next of the cheats, you will discover a useful tip to not miss anything in Marvel's Spider-Man: Miles Morales.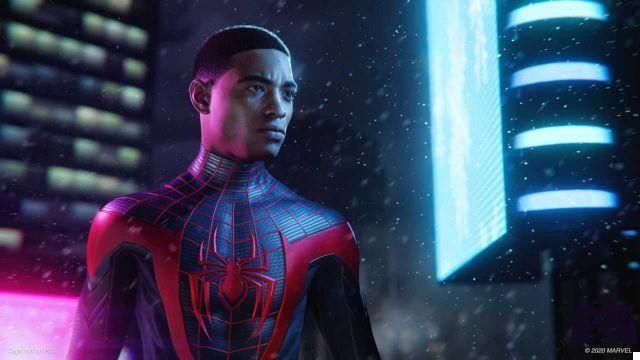 Scan Anywhere - Marvel's Spider-Man: Miles Morales, tips and tricks
A useful action for a thousand occasions is being able to press R3 to scan the area around you. Especially useful for tracking enemies around you as you attempt a stealth approach. With L2 you can then trace them. You will therefore be more aware of their positions, so that your ambushes always go unnoticed. We also recommend that you scan even while you are traveling around New York City, like this you will highlight collectibles and side missions.
By manually aiming with L2, then tapping R2, you can stick to walls and ceilings. This will silently eliminate enemies in the immediate vicinity. Also try to find elements on the walls and ceilings to attach to, so as to facilitate the stealth routine. With the next of the tips and tricks, you will discover the new powers of Spider-Man in Marvel's Spider-Man: Miles Morales.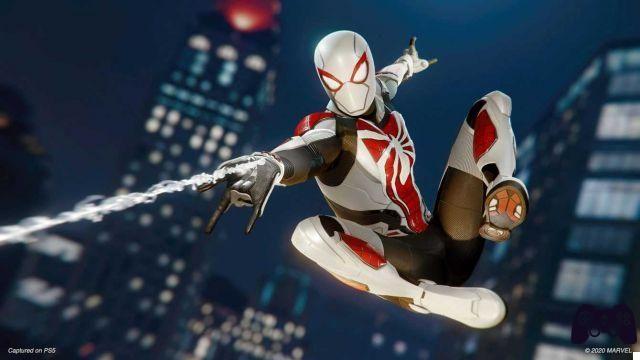 New Useful Powers - Marvel's Spider-Man: Miles Morales, tips and tricks
As previously mentioned Miles arrives with some fewer skills than Peter Parker, this is because in their place Venom's have been added. By pressing L1 some of your shots will be super charged, the first of these shots you will unlock is the Fist Venom. The new Spider Man generates Venom energy during combat, and many of these new skills are used to incapacitate enemies. Knowing how to use these powers will allow you to better control enemy groups, and they can be further improved by unlocking skills, suits and mods.
Venom abilities can also be used outside of combat. Some of these will facilitate the crossings through the city of New York, between super jumps and very fast shots. With the next of the tips and tricks, you will get to know the Gadgets in Marvel's Spider-Man: Miles Morales.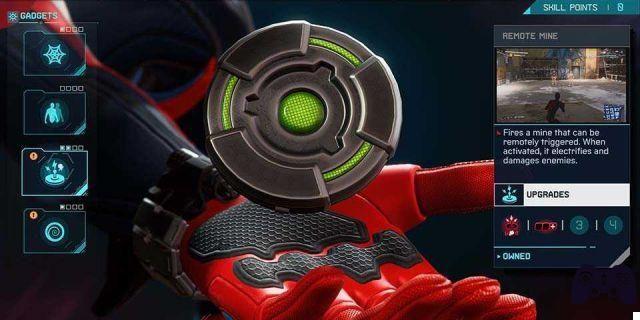 Use Gadgets - Marvel's Spider-Man: Miles Morales, tips and tricks
After serving Peter Parker, the Gadget per Miles Morales. It often happens to forget them especially if you are very busy with Venom's stunts and powers. However, it is good to use them properly to best express the power of Miles. In addition to the classic web shooters, Miles also has drones capable of creating holograms, remote electro conductive mines or the Gravitational Well capable of sucking in enemies leaving them exposed to a firm Venom punch.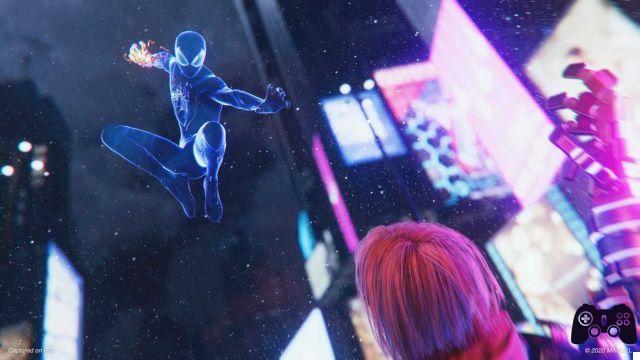 Time to go back to New York
At this point you should know a few tips and tricks to get started Marvel's Spider-Man: Miles Morales. In case there are any doubts or you want clarifications, ask us your questions below in the comments! But if you are looking for completeness, take a look at our complete guide of all the trophies in the game.
Marvel's Spider-Man: Miles Morales is a game developed by Sony, available from November 12th for PlayStation 4 and PlayStation 5. We invite you to continue following us to stay up to date on video games and technology.