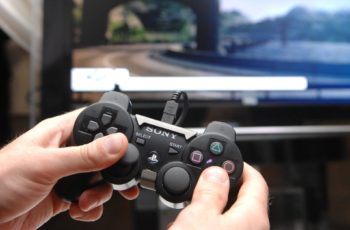 Can you play PS3 games on PS4? We explain PS4 backwards compatibility and show you how you can enjoy old school games on Sony's latest console. The PlayStation 4 and PlayStation 4 Pro are two of the most popular consoles on the market today, alongside the likes of the Xbox One X and Nintendo Switch - but what if you want to play your old (but just as good) PS3 games?
How to play PS3 games on PS4
Below, we explain the current PS3 game compatibility situation with Sony's PS4 and show you how gamers can enjoy PS3 titles on the Ps4.
Can i play my PS3 games on my PS4?
Unfortunately, the answer is no, not putting the disc in the console, anyway.
While PS3 game discs cannot be used in the current console (as is the case with the first generation PS3 with PS3 titles), older titles can be streamed via Sony's PlayStation Now service, available in Europe, in United States and a handful of other countries.
Xbox One Offers Backward Compatibility - Why Not PS4?
Unlike Sony, Microsoft offers Xbox One backward compatibility for over 300 Xbox 360 titles. You can insert the disc if you already own the game or purchase the game online through Microsoft's online store. It's a natural way for a console to offer this kind of functionality and it's a big plus over the PS4.
However, Sony head of PlayStation Europe Jim Ryan said in an interview in June 2017 that while backwards compatibility is in high demand among gamers, it isn't used very often.
"When we dabbled in backward compatibility, I can say it's one of those features that is in high demand, but hasn't actually been used much," Ryan told Time.
Play PS3 games using PlayStation Now
While you can't play your old PS3 games on your PS4 using your old discs, there is another option available: PlayStation Now.
While PlayStation Now doesn't have the same compatibility with Xbox One, it's very similar to Nvidia's GeForce Now app, which allows gamers to remotely play a library of games over the internet.
Sony's PlayStation Now subscription gives gamers access to a library of PS3 (and most recently, PS4) games available almost instantly through streaming. In fact, Sony claims there are over 500 games available as of mid-2017.
Streaming games offer perks, including no initial downloads and synchronized progress between consoles, so some might like it.
The streaming service is available for PS4 and PC and will immediately give you unlimited access to all 500+ titles.
How to enable parental controls on PlayStation 4
Your PlayStation 4 offers parental control which can restrict access to games, Blu-ray movies, DVDs and web browsing. The restrictions you set are protected with a four-digit numeric PIN so it can't be easily circumvented. Then read on if you want to know how to enable parental controls on PlayStation 4.
Further Reading:
How to play PlayStation 4 games on PlayStation 5
Google Stadia will be available from November 19th
How to use Chromecast to play on TV
How to download free PS4 games
How to play Mario Kart Tour on rooted devices