Are you looking for a guide to Harry Potter: Wizard Unite for beginners? You have come to the right place!
With the Wizarding World at risk of exposure, the Ministry of Magic and the entire Confederation of Wizards need all the help they can get. Find out all the things you need to know before you download the game, such as spells, potions, energy, and Portkey.
Before starting | Harry Potter: Wizard Unite guide
After downloading Harry Potter: Wizard Unite, you will need to log in with Facebook or Google and accept the terms and conditions of the app. Then you will need to enter your Name and Surname (which can be changed later) and a code name (which cannot be changed at the moment).
After choosing a codename a small tutorial of the game will start and, after completing it, you can set yours Ministry of Magic ID. Now it will be possible to change the name, title and house of Hogwarts. You can also choose one wand of Ollivander!
The professions | Harry Potter: Wizard Unite guide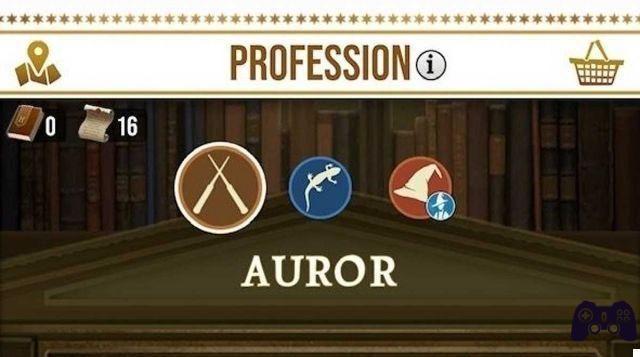 After reaching level 6, you will need to choose one Profession. This is the first choice that has real repercussions within the game.
There are three professions available: Auror, led by the famous Harry Potter; Magizoologist, led by Rubeus Hagrid and finally Professore, directed by McGonall? Each profession has two types of spells, Active and Passive. Passive spells have permanent effects on the character or environment after they are unlocked, while active spells are cast in battle and during encounters.
Each set of Professions has its own skill tree to improve your character.
- Auror they are experts in the fight against Dark Wizards. Players following this profession will receive a damage bonus against Death Eaters.
Magizoologi: Members of this class are very powerful against magical creatures, but they are also excellent healers.
I Teachers they are adept at casting spells, both to weaken opponents and to help team members.
Potions and Ingredients | Harry Potter: Wizard Unite guide
In Harry Potter: Wizard Unite you can use potions and ingredients to progress through the game. Potion creation times can be reduced by 15% by guessing the Master Notes, which can be found on this page. Here you will also find the list of ingredients for each potion. At the moment there are in everything 15 potions within the game, and well 57 ingredients. Ingredients can be found around the map, and obviously some will be more difficult to obtain than others.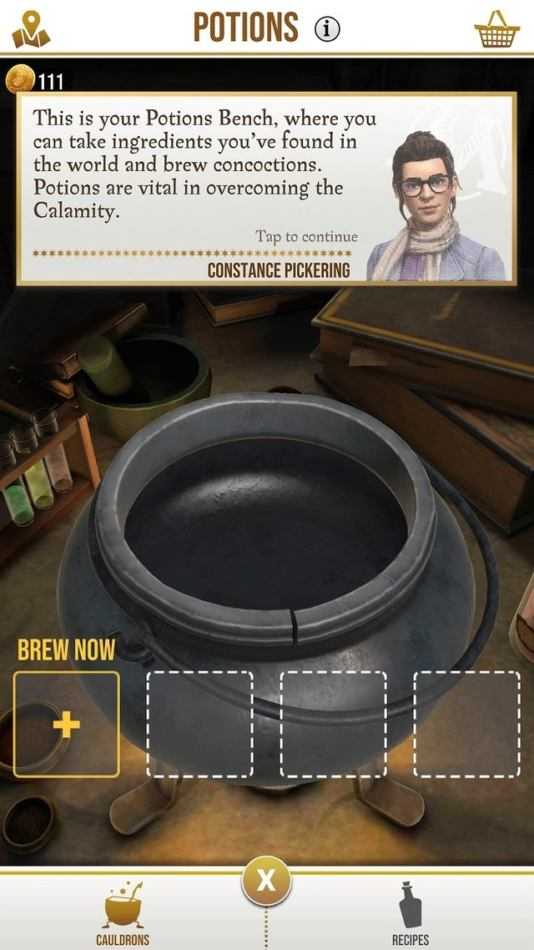 The Spells | Harry Potter: Wizard Unite guide
Spells are some of the main elements of the game. They are represented by some blue lines, called glyphs, that will appear on the screen when a spell is cast to interact with an object. THE glyphs they can appear many times in the course of the game, such as inside taverns or in fortresses.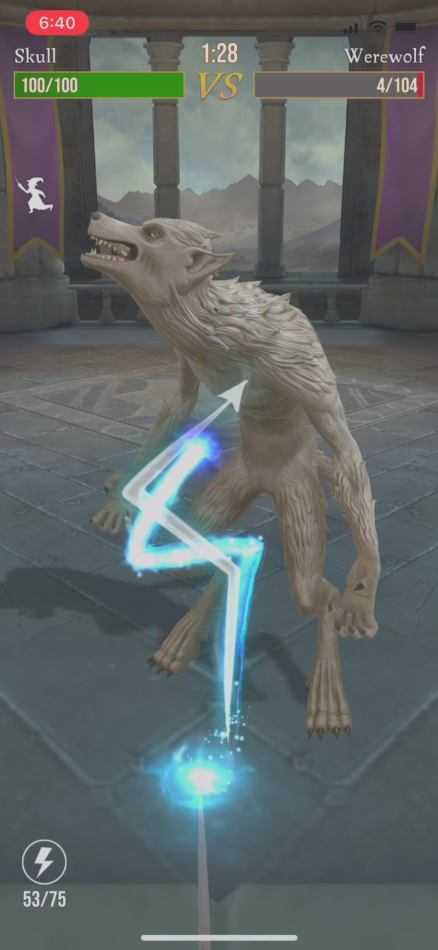 To cast a spell you have to trace the glyph with your fingers. Obviously the result will be influenced by how the drawing is followed, and also by its speed.
Here you can find a list of Spells and Glyphs. There are currently 14 glyphs in the game, but over time they may increase!
The Runestones | Harry Potter: Wizard Unite guide
There are 10 different types of Runestones in Harry Potter: Wizard Unite. Runes are divided into categories:
Care of magical creatures
Dark Arts
Hogwarts School
Legends of Hogwarts
Ministry of Magic
Magizoology
Magic Games and Sports
Mysterious Artifacts
Wonders of the Wizarding World
oddities
A look at the map | Harry Potter: Wizard Unite guide
The world of Wizard Unite is characterized by three main structures: Fortresses, Taverns and Serre. The fortresses are gods 20-story dungeon where it is possible to fight, and defeat, some enemies. To access each floor you will need to use the runestones.
Taverns are very similar to Pokemon Go's Pokèstops, because they allow you to gain energy for spells, and all have 5-minute cooldowns.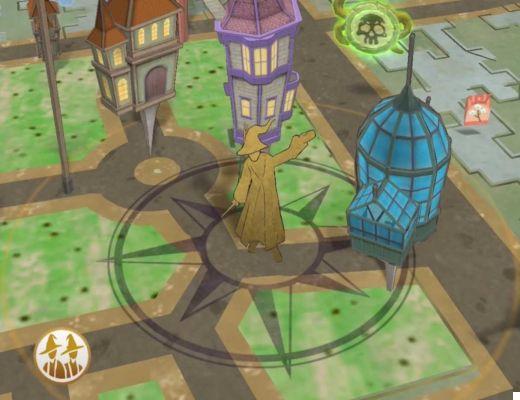 Greenhouses, on the other hand, are places where you can grow ingredients and prepare potions. At the start of the game, you will only be able to deal with one potion at a time, but as you level up, you can purchase more stations.
Portkey | Harry Potter: Wizard Unite guide
It will be possible to find Passport wandering around the map. Keys are required to open them. The game gives you a key that will never run out, but players have up to eight slots in their inventory. Keys can be obtained by purchasing them in Diagon Alley or by leveling up. Each portkey will take you to some iconic places of the wizarding world after traveling a set number of kilometers (2, 5 and 10km).
It does not end here!
For other useful information before playing, we invite you to read our other guide: Harry Potter: Wizard Unite, tricks, tips, and info to get started.
What do you think of the game?