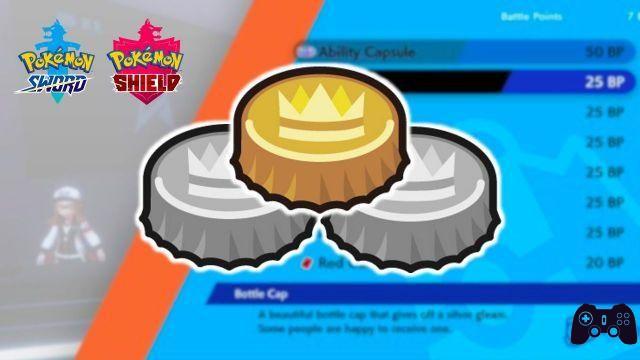 Playing Pokémon Sword or Shield you will have happened to come across some objects called Caps. If you are not familiar with the VGC (i.e., competitive struggles) you may not have grasped the usefulness of the item, and may have even sold it. Mistake: They could have been quite useful, and unfortunately getting new ones won't be a quick process. Before seeing where to find them, however, it might be useful to remember their functions for the good of those who approach the VGC.
Types of caps
What are the caps used for?
How to unlock the screen IV
Where to find the caps
Two types: Gold and Silver
There are caps of two types, gold and silver, and both are valuable tools that can improve a Pokémon's stats if given to a specific NPC. Go to the Goalwick Battle Tower and talk to the character at the far right of the counter.
Very simply you can spend the Caps in thePro workout of your team. As anticipated, thanks to this function you can strengthen your Pokémon by increasing their individual points (IV).
What are these caps for?
In very simple terms they serve to improve the individual points (IV) of your Pokémon. For those who play in competitive (VGC) it is mandatory to have perfect Pokémon (flawless) and the caps really help you a lot in this.
Individual points (IV) are values ​​set randomly when a Pokémon is spawned, whether through eggs or through wild encounters. So when a Pokémon is processed by the game it will have a certain set of IVs. These points contribute to determining the final stats of the Pokémon and for this reason they are very important!
To avoid unnecessary hours wasted hatching eggs or similar procedures, I'll explain how to leverage these tools to save you time. But first we need to understand how and where to observe them! To do this, we first need to unlock a particular function in the game ...
How to unlock and how screen IV works
After completing the game and defeating Dandel in the Battle Tower you will unlock a screen that will allow you to see the IVs of your Pokémon.
By accessing the box and pressing the + key you can change a Pokémon's display mode. The IV will show you the six stats alongside a rating of Mediocre, Sufficient, Normal, Notable, Excellent, Stellar. What we are going to do is therefore strengthen the statistics, to make our Pokémon better and strengthen our team in view of new challenges. A sort of… loosening, in fact. But pro.
Pro Workout will only work if at least one stat doesn't reach a Stellar value. In this screen, a Silver Cap will improve your rating by one level (ex: Normal - Excellent), while a Gold Cap will take you to a Star level from whichever other level you are on.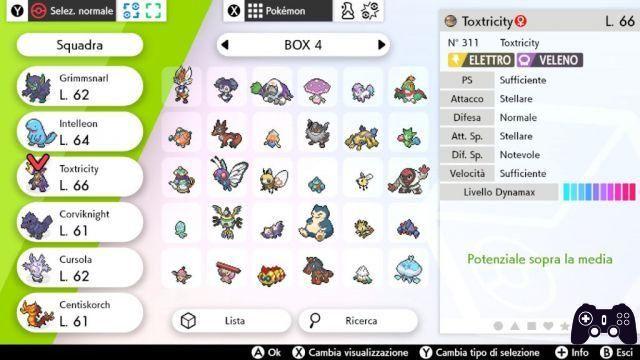 A note: in the event that the statistic reaches the Stellar with the Pro Training, the wording in the display of the box will instead be "At the top".
Where are the caps located?
As with any object in the game, you must first pay attention to the objects to the ground. It is not very frequent, but it is likely to run into some caps from time to time. You can also get them at Torre Lotta exchanging them for PL (this will only apply to Silver Caps).
Remember that getting this currency is a rather long and tedious process - don't worry though, there are a few other ways to stock up on caps besides these.
Looking for caps in the Wilds
Start by taking a tour of the lairs of the Wild Lands. The Raid Dynamax and Gigamax of high level can in fact reward you with caps, as well as with Candies, other objects and Watts. Watts, by the way, are also a viable alternative.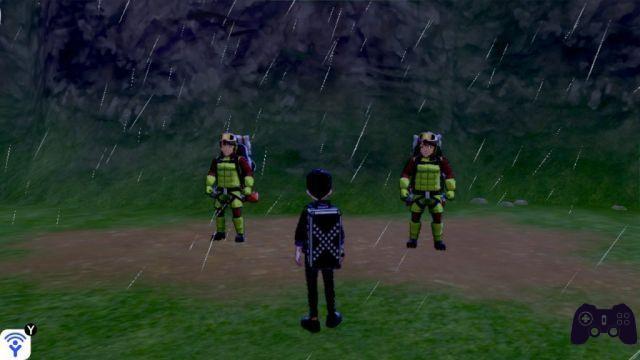 The reason is soon said, the Watts can serve as an additional way of obtaining caps, in particular thanks to some very important NPCs.
Still in the Wilderness, go to the Pokémon Day Care. Shortly before reaching it you will find two characters dressed as adventurers: they are the Vanghe brothers on their shoulders, which they will dig for you at the cost of a few Watts allowing you to obtain, among others, the fateful Plugs.
This cycle of Raid and Vanghe brothers will be your best friend in obtaining the Caps. However, there is still another way, which you can only take advantage of if you have purchased the expansion pass ...
Another way to collect caps: The Isle of Armor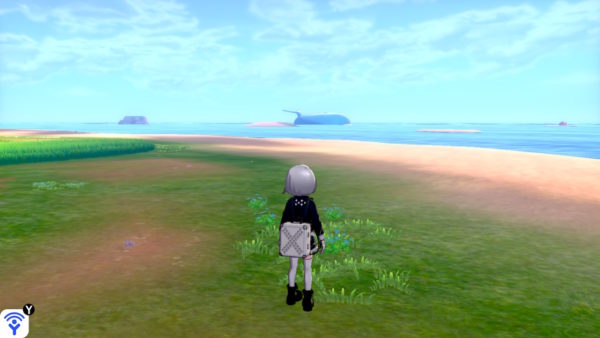 To learn more:
Pokemon Sword and Shield: The Isle of Armor - a sea that surrounds England
For this method go on the Isle of Armor, enter Master Mustard's dojo and talk to his son to unlock (if you haven't already) the CramoBot, a sort of Cramorant-shaped crafting table. By trading certain items at the robotic cormorant you can get Silver and even Gold Caps.
To get the most out of competitive battles the Caps will be an essential tool. In fact, you will be able to save on the so-called breeding - which in a nutshell involves obtaining Pokémon with certain IVs and abilities through mating.
Pokémon Sword and Shield make it a lot easier participation in competitive struggles, and the Caps (also obtainable as a reward from the same online battles) are something that you will surely want to have often. Also for this reason
Lots of news and not just caps!
This new pass has also introduced many new mechanics to the game, also important for the competitive: how not to mention, for example, all the new moves that have been added with the pass, in particular the competitive ones, and the rock armor?
It is in fact evident that precisely with regard to the VGC these new additions will have the most success, making this field much more accessible.