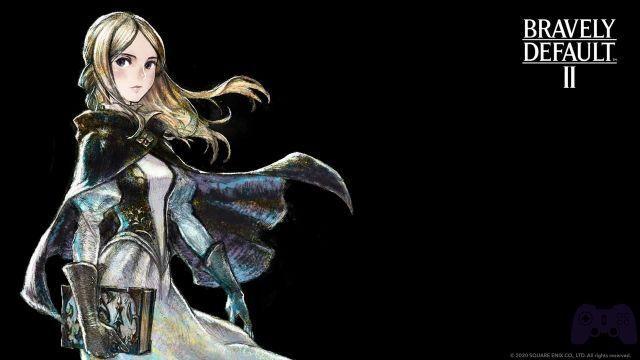 Gloria is one of the protagonists of Bravely Default II and she is the princess of the now destroyed kingdom of Musa. You will make his acquaintance at the beginning of the game when he finds the protagonist Seth stranded on the shoreline of Halcyonia beach. It is in possession of the Wind Crystal, one of the 4 magical crystals that govern the balance of Excillant and is accompanied by an elder named Sir sloan. The crystal is initially stolen from Dag and Selene, two mercenaries charged with carrying out the theft.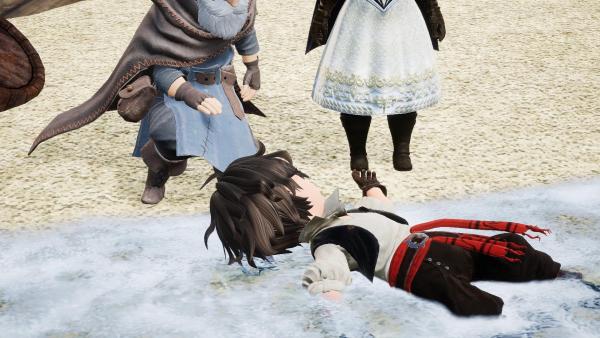 Unfortunately Sir Sloan fails to defend Gloria, who will be kidnapped and used as a bargaining chip for the Wind Crystal. Sloan meets Seth, Elvis and Adelle and convinces them to save the kidnapped girl. Eventually, the 4 will manage to save Gloria who will join your team.
Purpose of the trip
The purpose of his trip is to bring back the 4 crystals in the temples where they were once kept and restore order to the continent. Although Musa has been destroyed, it is worth fighting to prevent other kingdoms from ending up like him. Gloria is strongly motivated by ideals of peace and order, also confirming herself as an excellent ruler in the future eventuality of ruling a new kingdom.
The best classes for Gloria
Gloria can be seen as the supporting character for excellence. It doesn't necessarily mean you have to be a supporter, but I highly recommend it. At the beginning of the game you should still level the Handyman to access PC + and PC ++ but remember that you will use the White magician in the early stages.
The best classes normally are White magician, Bard, Spiritual master, any other magic class you want to like Red Wizard o Oracle. You could also test interesting combinations such as Bulwark e Armored infantryman or similar on Gloria, but it's up to you to figure out which one works best for your style.
For more information on the title you can read ours complete solution on Bravely Default II.