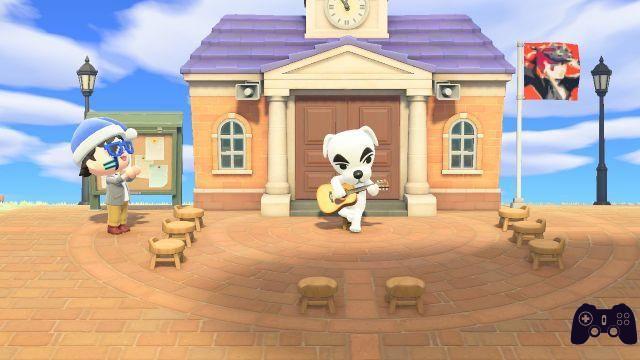 KK Slider, the singing dog, also returns on Animal Crossing: New Horizons and delights us with his new repertoire plus some classic pieces. Obviously many of these songs will be unlocked during the game by meeting certain conditions that we explain in this guide.
We remind you that KK Slider appears on your island periodically, more precisely every Saturday, after you have finished the main "story", so get ready because this is the only day it will be possible to find it. If, on the other hand, you need more, you just have to read ours complete solution to Animal Crossing.
Who is KK Slider
Secret songs
Special songs
Songs "In the grip of laziness"
Songs "Well!"
"Gray" songs
"Grumpy" Songs
"Hard to Tell" Songs
Who is KK Slider and his purpose in the game
KK Slider first appeared on Animal Crossing, the first game released on GameCube, and has been featured in every game in the series ever since.
His appearance is that of an anthropomorphic dog with a white coat, always accompanied by his trusty classical guitar. KK is not his real name, it's actually Totakeke, as his character is based on a composer from Nintendo, Kazumi Totaka.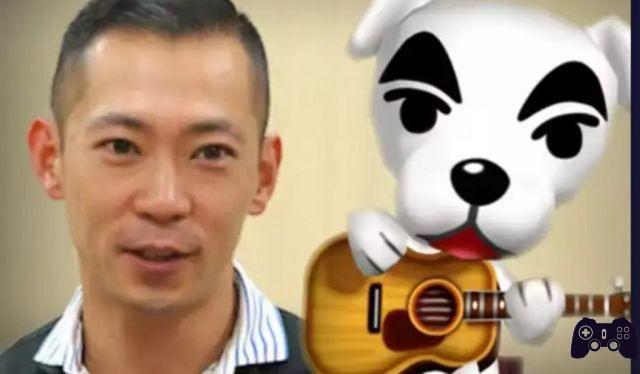 In New Horizons, after you build the Town Hall, Tom Nook will ask you to improve the island with the intent of convincing KK to host a concert there.
Once it has achieved a 3-star rating for the first time, KK will arrive the next day to give a concert. After this event he will perform every Saturday, and you can request various songs from him, obtaining a disc with the first song played each time. KK Slider will also appear on your every birthday.
In the latest game in the series, KK has 95 (plus three secret) songs that you can collect, which can also be obtained by purchasing them from the Nook Store.
Secret songs
There are well 3 secret songs in New Horizons. To unlock them all you have to do is talk directly to KK Slider and request them in person, just enter the name of the song and KK will play it for you. The songs are nothing more than a reference to previous games, more specifically to old fans of the series.
So here is the list of hidden songs:
The city of animals
Driving tour
Arrivederci
Special songs
The special songs there are only two and are performed for two particular events.
The first time KK Slider will perform in concert on your island, he will let you listen to a particular song, the main theme of New Horizons, a song that you will hardly get out of your head.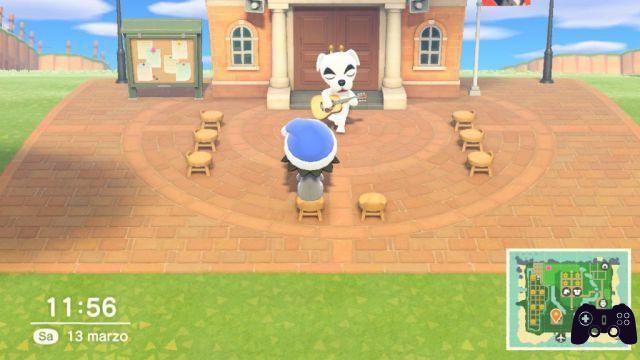 Also, as we mentioned earlier, KK will appear on your birthday. To celebrate this important date, the singing dog will delight you with one special theme song.
These are therefore the two passages:
Songs "In the grip of laziness"
These songs are played by KK Slider when you choose the option to have you sing a song based on your current mood. If you select theto be lazy, here is the series of songs that you can have the pleasure of listening to:
Marine song
My home
The traveler
KK Aloha
KK Love
KK Soul
KK Aria
KK Bossa
KK Party
KK Fusion
KK Jazz
KK Island
KK Raggae
KK Sign. No
KK Swing
KK Synth
KK Sunset
KK Trallalà
Thinking
Ti amo
Wild life
Songs "Well!"
The following songs are played randomly by KK if you answer "I feel great!"When he asks about your mood:
Mountain song
March flowers
KK Friend
KK Bar
KK Pink bubbles
KK Calypso
KK Country
KK Disco
KK Dixie
KK Groove
KK Mambo
KK Marcia
KK Parade
KK Rockabilly
KK Salsa
KK Samba
KK Ska
KK Studio
Napoletana
"Gray" songs
These songs are played randomly when you answer his request with "A little sad... " :
Two days ago
Bristling with the hills
KK Comrade
KK Singing
KK Condor
KK Choral
KK Slow
KK Tears
KK Milonga
KK Lullaby
KK Re
KK Sonata
KK Studio
KK Waltz
KK Western
Only me
Old treats
"Grumpy" Songs
These songs can be listened to when you select "Irritable… Why !?"In choosing your mood:
KK Solo
KK Bazar
KK Cool
KK Cross
KK DJ
KK Happiness
KK Flamenco
KK House
Imperial KK
KK Metal
KK Rock
KK Safari
KK Shamisen
KK Reckless
KK Steppe
KK Superstar
KK Surf
KK Tango
"Hard to Tell" Songs
The following songs are played randomly after choosing "Difficult to understand ..."Among the available options:
Agent KK
At the limit
KK & Band
KK Blues
KK Song (This song is the famous Totaka song, an easter egg featured in many Nintendo games)
KK Gumbo
KK Folk
KK Funk
KK Grand gala
KK Gumbo
KK Hypnotic
KK Maharaja
KK Marathon
KK Minimal
KK Soul
KK Techno