With the release of FIFA 19, the desire to try their hand at the challenges of FIFA Ultimate Team has returned. In this guide we recommend the 10 buggy players to use in your Liga Santander team
Are you ready for another season of FIFA Ultimate Team? With all the news brought to home consoles (and PCs) and the ability to play FUT even on Nintendo Switch, by now there will be many trying to create a perfect and competitive team. Yet we are still at the beginning and, unless we buy avalanche packages, it would be almost impossible to find the big players already for the first few games.
How can we get around this problem? We propose one list of players bugged in FUT 19 that could be useful at the beginning of the game (and not only) at a low price.
Let's see the list of players bugged for the famous Santander League! If, on the other hand, you want to discover the buggy players of our beloved Series A, click HERE.
FIFA 19: Bugged Liga Santander players in FUT 19
1. Mariano
With the player's arrival at the legendary Real Madrid, his stats have increased dramatically. With 85 speeds, 82 of Physicist ed 81 on Tire becomes a great low-priced striker. Its total score, in fact, is only 80, this allows you to buy it by spending very few credits compared to buying a real top player.
2. Promes
Its price had initially risen as it was in high demand due to its characteristics. Today his fantasy card is decreasing in value and is more accessible to all players. It is not so much the83 of general statistics who like it, we have a nice 90 in Speed which for the left winger of Sevilla is an access card to all Spanish teams. In addition, its excellent speed is accompanied by a 83 both on Dribbling and Shooting.
3. Gelson Martins
When it comes to speed, we cannot discard Atletico Madrid's right-back. As a general score it has only 82, yet it is worth much more. It has ben 94 in speed e 95 in acceleration, accompanied by an excellent 86 in dribbling. With these characteristics he is considered one of the best right-handed (or right-wing winger) in the Spanish league. The only flaw is the shot just under 70.
4. Cover
A terrifying right back. Fast player on the wing with a nice 84 in speed. The feature that intrigues us the most, however, is his physicality a 84 which allows him not to give in under the blows of the opponent; it also has well 92 in bunting, this allows him to run for the whole range without ever getting tired. A great buy from Athletic Bilbao and all the FUT 19 managers who will take him on.
5. Kondogbia
The former Inter who joined Valencia could prove to be an excellent buy. One of the bugged players in Fifa 19 is him with scary defensive characteristics. Maybe the price is a bit high, but as a player positioned right ahead the defense is top notch. 88 di physical, 1.88cm di height e 83 di defense, practically a contrast player with all the trimmings.
6. Williams
Among the most buggy players of the whole playful he presents with 93 di speed overall e 85 di force. Like an arrow shot on the right wing, Athletic Bilbao's second striker can really do damage to the opposing defense. Don't worry about the overall score tiri equal to 78, because underneath it hides an excellent score in power shots equal to 85. The cost is very low and this allows us to be able to purchase it at the beginning of our career in FUT 19
7. Party
The Atletico Madrid player is very similar to Kondogbia. In fact, the midfield formed by both players is considered a "tank duo"Precisely because of their characteristics of strength and defense. In fact, despite the score in defense di 80 and that in physical di 82, Partey is a true tireless runner thanks to a score of 87 in bunting. While Kondogbia is considered the midfield wall before defense, Partey is the racing mule chasing the ball.
8. Rollers
The goalkeeper is a necessary player within the team. If you want to save a little bit, without hiring a second level goalkeeper, then Rulli is for us. With a score of 84 su reflexes it becomes an excellent countermeasure to close shots; moreover, thanks to a value of 83 on dip manages to reach critical points of the goal he defends. In short, a valid choice as the last player in the starting squad.
9. According to Hernandez
The Real Sociedad player is an excellent left-back that can be purchased for a sum of around 4k credits. Its strong point is the balance of characteristics that are around the average of 76 (hence his score general). The best feature however is the speed with well- 92; divided between acceleration a 90 e sprint a 93.
10. Luis Muriel
We know his game and his level very well. His speed is now also known in Spain and within FIFA 19. With 90 in sprint and 86 in acceleration, he is one of the fastest players and can be purchased for around 2k of credits, practically nothing. It also has Agility e dribbling a 85; Control of the ball at 83, Physical e Power of Shot a 80. A true force of nature.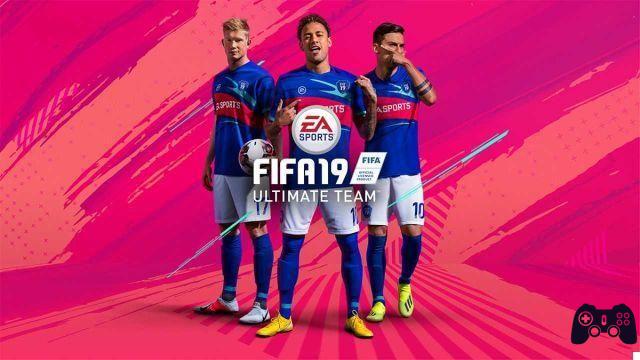 FIFA 19: Bugged Liga Santander players in FUT 19
These are our 10 tips on bugged players, at a low price, for the Santander League. And do you have any advice to give us?
You have not purchased yet FIFA 19? You can do this via the following boxes.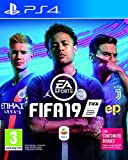 FIFA 19 - PlayStation 4
FIFA 19 offers gameplay features that allow you to control what happens on the pitch at any time, ensuring a high degree of freedom of action
21,51 EUR Buy on Amazon