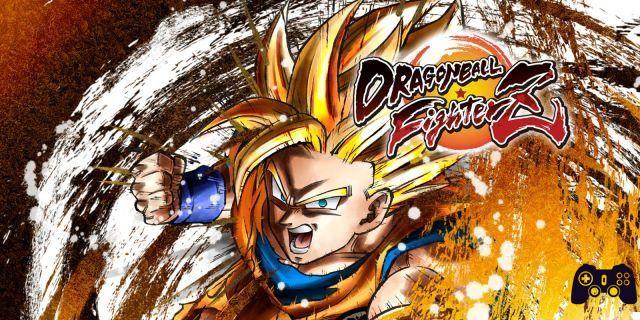 Dragon Ball FighterZ is available today on PlayStation 4, Xbox One and PC. The fighting game of Bandai Namco and Arc System Works is incredibly valid, and we are ready to face you the second guide dedicated to it. Let's see how to make a bunch of money and Zeni quickly in Dragon Ball FighterZ
- Zeni are very important in Dragon Ball FighterZ. It is about game currency, the money with which to buy securities, collectibles, even characters to contend with. They are therefore very important to unlock everything the title has to offer. We are going to show you how to accumulate a lot of money and Zeni in no time. We will also tell you the normal methods of obtaining: so you can choose for yourself the method you prefer, according to your needs.
Don't forget that on Holygamerz.com one is already available first guide su Dragon Ball FighterZ (you can find it here), as well as review official (here).
Accumulate money and Zeni fast
The fastest way to do it a lot of money in Dragon Ball FighterZ is to indulge in the Race of the Snake in Arcade mode (Snake Way Course). If you have at least a decent character, you simply need to win three fights to complete it. A rating equal to S will guarantee you well 7.000 Women in one shot, while one equal to A 5.000 Women, which are not bad at all anyway.
In the simplest mode, the Snake Race will allow even less skilled players to get a Rank equal to S or at least A, so for each game you will get from 3.000 to 7.000 Zeni based on your skill. Winning arcade mode in just three fights will take you around 10 minutes to get all this money home. Not bad, huh?
Also take a look at this handy video made by Prima Games:
There is also another way to earn money and Zeni quickly in Dragon Ball FighterZ: devote yourself to Combo Challenge (Combo Challenge) in the mode Practice. Each completed challenge will allow you to earn 500 Women, For a total of 5.000 per challenge. Even if you are a veteran player, it is worth dedicating yourself to some really simple challenges in the initial stages, which still prove to be profitable. And it's also a little less stressful than running at breakneck speed for Arcade Mode.
Other ways to earn money and Zeni
There are also other ways to earn Zeni in Dragon Ball FighterZ, but they are slower than the previous ones. For the record, however, we report them. The first is playing through the storyline of the title, in Story Mode. The final amount of money varies based on how many fights you do, but usually you will always earn a sum equal to 200.000 Zeni for a complete run of the Story Mode. And if you equip a skill dedicated to the boost of the Zeni, and do not skip any fight, you can also get to earn 300.000 Zeni for each run.
Another way to take home a lot of pennies is to dedicate yourself to daily challenges, which usually provide at least 2.000 Zeni. They're also not too difficult to complete (usually).
Finally, they provide money and Zeni too clashes locally and online, but only 300 for every fight. You could set a second controller as active and play only you, repeatedly winning all the challenges, but it is the slowest and most boring method in the world probably. The ones we listed earlier are much more efficient.