Kojima's latest effort returned to show itself during the last Opening Night Live. Let's see together all the news of the Death Stranding Director's Cut
Before the gameplay of Call of Duty Vanguard, the announcement of the reboot of Saints Row and the new date of Horizon Forbidden West, what all the players were really waiting for was the gameplay with the innovations introduced in the Director's Cut of Death Stranding. You know, Kojima he has accustomed us to surprise us and it seems that he has succeeded also this time. Gamers, in this update in exclusive right to PS5, they will be able to show theirs even more creativeness in delivering packages from one side of the map to the other. This thanks to many new gadgets and tools.
Endless fun
But let's start with order. The improvements and content changes added in the Death Stranding Director's Cut they are different. Let's talk about new ones gadgets for use in delivery missions, new weaponry with which to take out the very intelligent enemies, some mode unpublished and finally, new juicy missions regarding the history main that will make us discover more about the past and the lore of the title. Beyond a narrative post apocalyptic wrapped in authorship and eclecticism with multiple references cultural, Kojima's title offers gameplay that few times he had seen himself in the gaming landscape.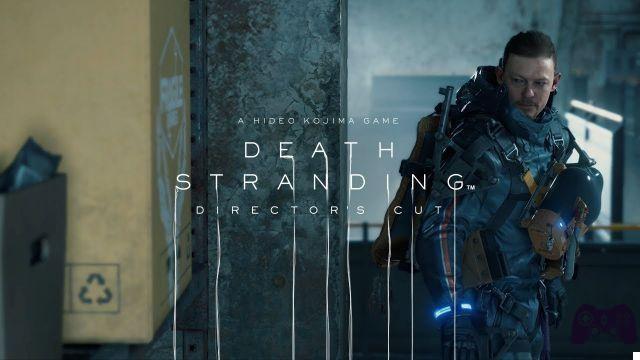 Catapults and cute robots - New Death Stranding Director's Cut
If in other playful contexts it might seem like a fetch quest, the deliver parcels in Death Stranding is an absolutely original activity and creative. This is thanks to the numerous variables involved: topographical, "weather", storms, etc. To increase the level of fun in the Director's Cut some new gadgets have been introduced such as stabilizers, that will allow us to planar and jump from high areas, without suffering particular damage. In addition, one has been added catapult who will be able to fire his own load within a certain range and do so to land gently to the ground.
In this way, Sat it will be able to travel lighter and recover the load after a certain time distance. Or it could be very useful to avoid AC areas, where the load is always endangered. Finally, the buddy bot, a bipedal robot that, unlike the hoverboard who have limited mobility, can walk and follow Sam up too rough terrain. Even carrying Sam himself on his shoulders. Now let's see what the game has in store for us in terms of vehicles e new ways.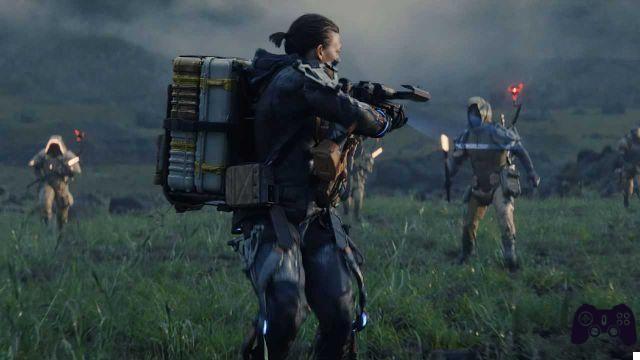 Car Racing and Crazy Jumps - New in Death Stranding Director's Cut
With regard to the mobility sectors and in particular the vehicles, several elements have been added. On the one hand we have some ramp which, once built, will allow us to stand out jumps from one side of a cliff to the other and remain suspended just for the time of one photographic shot. On the other hand, a new mode has been added for to race with vehicles. It is real circuits in which to race with the vehicles of the game (plus a pleasant new entry) and establish your own record. Speaking of rankings, the system has been revised online ranking complete with its leaderboard. Before getting to the main course, or the story, let's see what others mechanical have been added.
Sam, in this Director's Cut will have one at his disposal maser gun. The latter is an electrified pistol that can easily knock out enemies by leaving them stunned. In this regard, a modality has been introduced "training", in which Sam will have to overcome challenges and training paths and make his way in a way stealth or not between virtual enemies. Also, to make it even more pleasant the player's journey, have been added 8 new songs originals in the soundtrack. However, it will not yet be possible music reproduction during free exploration.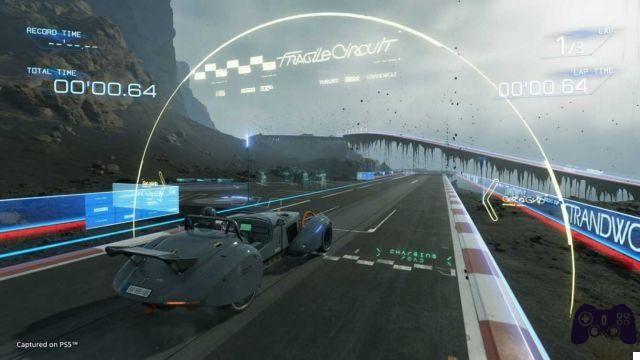 In the depths of the sea - New Death Stranding Director's Cut
Players who wish to regain all moments more adrenaline of Death Stranding, they will be able to. In fact, in this new update, it will be possible face again all the bosses of the game. This, without fearing the slowness of the uploads, given that on PS5 these are almost instantaneous. Once beaten a boss, the game will provide the report of the battle that will take into account the time of completion, of damage received and of difficulty. To conclude, we can't wait to find out what lies behind the new missions added in this Director's Cut. From what could be seen in the trailer, Sam will infiltrate inside mysterious bunker.
These unusual warehouses will obviously be patrolled by a great many guards armed to the teeth. To overcome them, take an approach stealth it is almost a must, but we think it will be possible to give life to more fights all the same dynamic. Recall that one of the pillars of the title is his freedom of approach. Inside these rooms we can glimpse what they look like mothers died before giving life to BB. At the end of the trailer a scene was shown where Sat meets a sperm whale floating in the middle of a room, as well as a mysterious hologram of one old lady.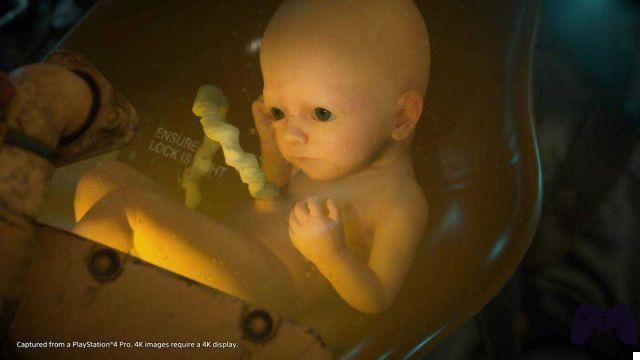 A continuous discovery
In short, just as Sam must be ready to welcome the truth on his past, players must be ready to welcome all news of this Death Stranding Director's Cut. Between catapults, ramps and unlikely robots, we'll see how people find more and more ways original e funny with which to use these tools. So be ready to re-immerse yourself in the world of Death Stranding. Recall that the Director's Cut will be released next September 24th exclusive PS5.
To buy securities in Discount, go to our Instant Gaming link! For more guides and insights, follow the pages of Holygamerz.