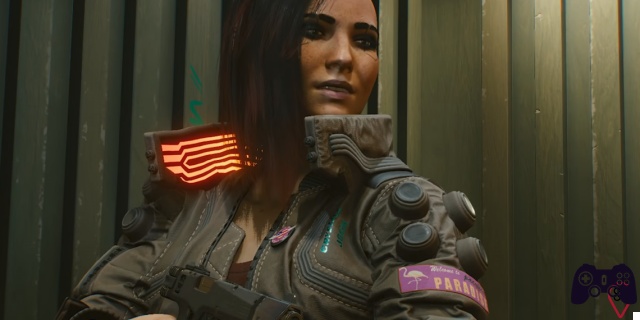 In cyberpunk 2077 nothing important will be free, indeed you will need a lot of money to buy necessary items and upgrades created by CD Project Red. In this imaginary world characterized by environmental conditions and dangerous technologies taken to the extreme, everything is based on money and you will not be able to do without it for whatever you need. In this guide we will show you what are the ways to earn Eurodollars faster.
For more information on the game, we refer you to our specific section of Cyberpunk 2077, here is the link to access it, we also attach below all our guides on the game.
Guide to all love affairs in the game
Complete guide to all Tarot graffiti
Guide to trophies and Platinum
Guide to the endings and how to unlock them
Guide to all legendary and unique weapons
Guide to all legendary and unique armor
Complete guide to the skills, attributes and talents of the game
Complete guide to all vehicles in the game
Complete guide to all bosses in the game
Complete guide to tutti i Cyberpsicopatici
Drive the Porsche 911 and Johnny Silverhand's pistol for the Samurai Jacket
Guide on how to repair your car
Guide on how to make money quickly
Guide for quick travel and points on the map
Guide to creating objects
Guide on how to get infinite money
Here are some builds that are ideal for the game
Guide on how to take the Akira inspired motorcycle
Guide on how to unlock the secret ending
Guide for resetting Skills, Attributes and Talents
Beat on the Brat side mission guide
The Prophet's Song side mission guide
I Fought the Law side mission guide
Tune Up & Epistrophy side mission guide
The Beast in Me side mission guide
Complete guide to all Contracts
Guide to the choices to be made in the story
Complete Guide to Legendary Cyberware
Guide to all websites related to missions
Guide to the Colombario and who you can find us
Guide to the most interesting Easter Eggs
Guide to all side missions
Complete guide to hacking and hacks
Before leaving you to guide, we remind you that in the following text you could read some major or minor spoilers related to Cyberpunk 2077, regarding various playful sections and different details on the story created by CD Projekt Red. We therefore advise you to proceed with caution before completing the game's campaign in its entirety.
Turning around the various areas you will find various material with variable values, visible from a window that opens on your screen. Many items are of low quality but you can still decide whether to sell it or fragment it to recover something to craft. Anything that makes you less than 10 Eurodollars, or Eddie as they are commonly called, it is not worth picking it up. Instead, you can find something more interesting by raiding corpses and filing cabinets. Whenever you kill an enemy, take a moment to search them. You will see that no time will be wasted grabbing anything that is salable, such as weapons or clothing. Of course, you don't have to carry too much weight, otherwise your agility will suffer.
Never neglect hackable computers, and use them to transfer funds into your wallet. You can also use some passive perks deriving from the branch of the skill tree reserved for Intelligence, which will allow you to get more money. Also don't forget the side missions, especially in this game, as for each action requested and carried out successfully, you will be awarded a hefty reward. You will face one of the most profitable that will be offered to you at the beginning of Act 2, after completing some main missions, when the Delamain taxi service AI will ask you to track down some missing cars in Night City.