In this new guide on Borderlands 3, a title by Gearbox Software, we will show you how to beat Shiv, let's find out all the details
Borderlands 3, developed by Gearbox Software, is a title that had a huge success at launch confirming the much hype that the announcement had caused in the community. In this new guide, we're going to show you a few tips for beating Shiv. Shiv is the first Mini-Boss that you will find yourself in front of which, however, will turn out to be much more challenging than it appears.
Before the fight - Borderlands 3: how to beat Shiv
Before starting to fight, you need to take into consideration some elements that will be fundamental to prepare you for the fight. First of all, let's start by emphasizing that in Borderlands 3 you will find yourself facing loads of enemies, all very different from each other and well characterized. In addition to the canonical Minions you will have to deal with Boss and Mini-Boss. Shiv is one of the first Mini Bosses that you will have to face. Before starting the fight we advise you to speak with Claptrap which will help you find the right equipment to face the fight. This is not an overly complex fight but it could reserve some pitfalls, so let's find out all the details of the best strategy to use to beat Shiv.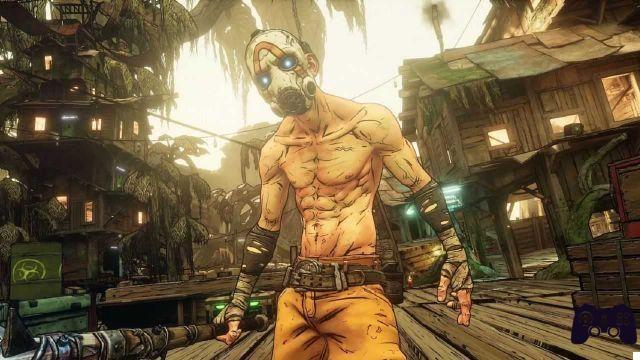 Here's the strategy - Borderlands 3: how to beat Shiv
Once you have the right equipment, head towards your enemy and start the fight. Let's start with the characteristics of the enemy, Shiv does not have at his disposal a health bar that is too long or otherwise difficult to exhaust. It is a very quick and fast opponent, capable of dealing a lot of damage, especially with its area attack. The most important rule to follow will be one and only one: dodge and shoot! That's right, dodging will be essential to complete the fight. Shiv will attack you mainly in two ways:
1. It will quickly run towards you, in which case it will be very useful jump left or right; a solution can also be to jump on top of him in such a way as to catch him from behind.
2. His area attack can really hurt you, you will understand that he is starting this attack when he jumps and tries to hit his feet hard on the ground. This attack causes a sort of earthquake that will quickly cover practically the entire area you are in. The advice is to jump before the earthquake starts, exactly at the moment when Shiv is falling to the ground.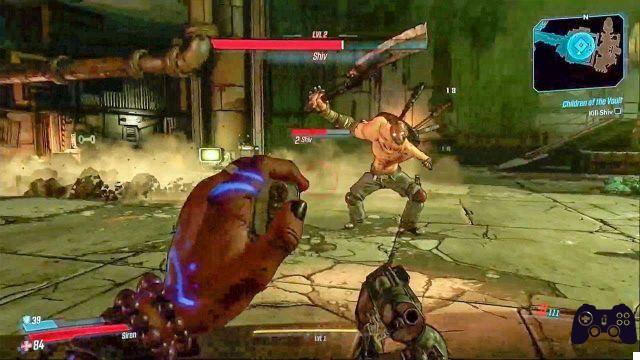 Good luck and good fight!
This was our guide with some tips to follow before getting involved in the fight against Shiv and the strategy to adopt during the fight. Let us know what you think and if you are playing at Borderlands 3. To continue following our guides and to be updated on all the news from the videogame world and beyond, stay tuned to Holygamerz. Here is a list (in update) with a number of useful guides on this title.
Borderlands 3: guide and tricks to get started
Borderlands 3: tips and tricks to level up quickly
Borderlands 3: how to beat Shiv
Borderlands 3: how to get new vehicles
Borderlands 3: how to reset your skills
Borderlands 3: VIP program guide and SHiFT code list
Borderlands 3: where to find weapon skins and how to apply them
Borderlands 3: guide to artifacts
Borderlands 3: class mod guide

Borderlands 3: guide Meridian Metroplex challenges
Borderlands 3: guide to choosing the character