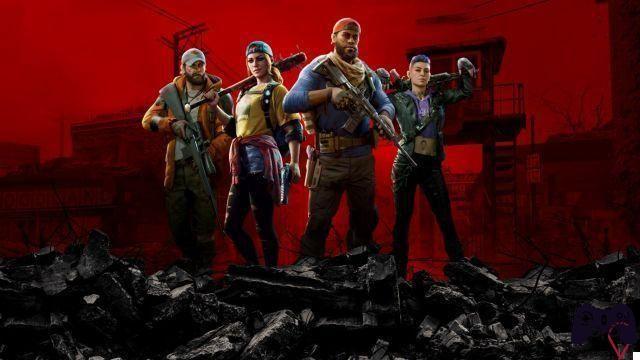 The waltz of blood and infections has finally begun with Back 4 Blood, a work that will see us fighting off hordes of bloodthirsty zombies with a well-thought-out cooperative campaign and a new PvP mode. In this guide we will show you how to unlock all the characters of Back 4 Blood, to be really ready for anything!
Before continuing, we remind you that the title uses a very interesting new structure to manage the characters, using a deck of cards that you can expand and modify as you play (here our dedicated guide). If you haven't, we invite you to read our game review!
Guide: Unlock all characters in Back 4 Blood
When you start the game, only 4 of the 8 characters will be playable, however to get the remaining 4 don you will have to work hard. The initial characters are Walker, Gospel, But e Holly.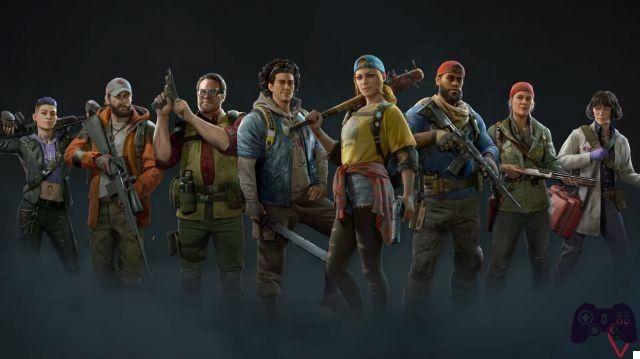 To unlock instead Karlee, Jim, Doc e Hoffman you will simply have to complete the first chapter of Act 1 of the game: this is the introductory chapter of the game, which in addition to introducing us to the mechanics, will help us to better understand what the narrative setting is, why a similar situation has been reached, and above all how civilization has organized itself to resist the oppressive threat (and clearly the name of the chapter, to welcome back the abominable creatures, is "The Return of the Devil").
This chapter consists of 4 levels relatively short, which we will have to complete in their entirety (possibly in their order) to unlock the cutscene that will see all 8 characters join. The levels, in order, are Revival, Blood Tunnel, Pain train e The Crossroads. Yes, all very reassuring names. Once you are done with these "errands", you can indulge yourself and build your decks with the cards, making your Exterminators real zombie-killing war machines!