In preparation for the official release of the feature on October 6, we explain how to play crossplay on Apex Legends between PC, PS4 and Xbox One
Just yesterday the developers of Respawn Entertainment released the news that on October 6, as a further update of Season 6, crossplay on the famous battle royale will arrive. One thing that users will particularly like if they want to play with "distant" friends. There is nothing worse in 2020 than owning a PS4 and not being able to play with your friends on Xbox One or PC. In four days this shouldn't be a problem anymore. Apex Legends, with the Aftermarket update, will receive full crossplay support, however it will be a beta version of the feature and we want to explain to you how to play, even before its release.
What is crossplay
For those less accustomed to these terms, iCrossplay is a feature that allows users with different platforms to play together. For example, from 6 October all PS4 owners will be able to play with friends from Apex Legends for Xbox One and even on PC if they want to. However, there are a few things to make clear. We explain them all to you in this guide on how to play Apex Legends in crossplay.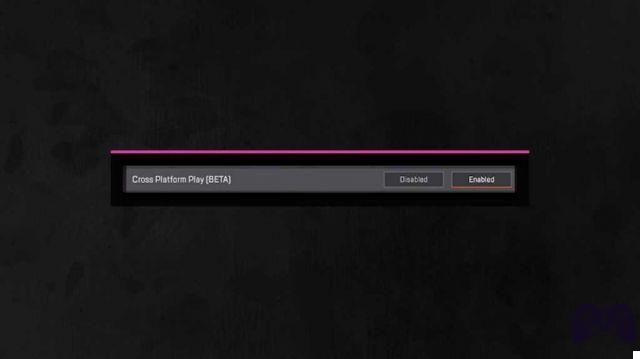 How matchmaking works - Apex Legends: how to play crossplay
Before crossplay, each platform only played with and against other users of the same platform. Now, all console users will play together while those on PC will continue to play only with other PC players. In this way, the developers want to ensure that keyboard and mouse users cannot interfere with those who can only (or nearly all) use the controller. If, however, an Xbox One or PlayStation 4 player and a PC player team up together, they will be placed in PC games. This ensures that console games do not contain PC players, but still allows the console player to play with friends on PC.
If you wish to disable crossplay entirely, you can do so from the settings. In this way you will only be placed in games with other users of the same platform, who have also disabled the function. This will certainly increase match search times, as the developers predict that most users will take advantage of crossplay, as this is a feature enabled by default. Let's now instead understand how you can play on Apex Legends with friends and how to play crossplay in practice.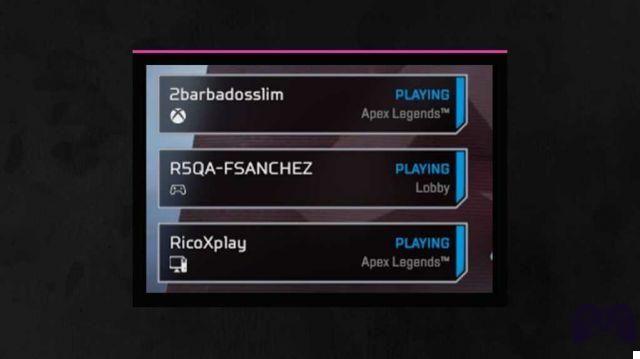 How to add friends from another platform - Apex Legends: how to play crossplay
Since the launch of Apex Legends, crossplay has been one of the most requested features by players who want the ability to play with their friends on other platforms, and now we explain how you can play it. During the beta for crossplay, players will have full access to the feature, while the developers collect data on the correct functioning of the system. Players will be able to group and play together on all currently supported platforms: PlayStation 4, Xbox One and Origin (also on Steam at the exit). Crossplay is enabled by default. However on Xbox One, if you haven't done so already, you'll need to activate an additional similar feature from the system settings.
To add a friend on any platform, go to the friends menu and click on "Find friend". You will be able to search for a username from any platform and send a friend request. The invited user will receive a notification to accept, decline or block the friend request. Blocking a request will not only deny the specific request, but will prevent you from receiving any in the future from that user.
From the friends menu you can see the companions and the platform they use, indicated with a specific icon. Additionally, crossplay players in the same party can use the in-game voice chat. Finally the developers are keen to point out that Cross-Play does not mean Cross-Save. This means that your progress on a console cannot be continued or transferred to PS4 at a later time. However Respawn will talk about this feature further when the game launches on Steam.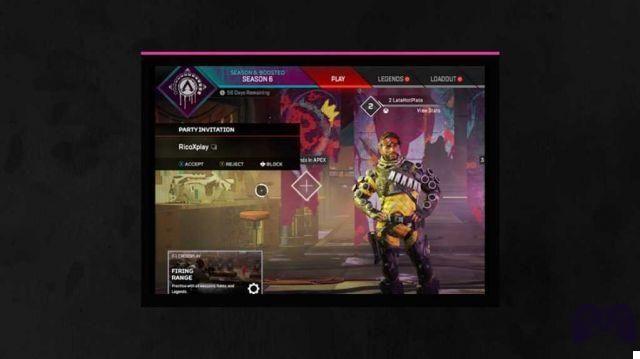 Now have fun with friends
At this point it should be clear how to play crossplay on Apex Legends. In case there are any doubts or you want clarifications, ask us your questions below in the comments! What do you think of this function? Let us know in the comments or on our social networks. Apex Legends is a game developed by Respawn Entertainment available for free on PC, Xbox One and PlayStation 4; soon a version for Nintendo Switch and mobile will also be released. We invite you to continue following us to stay updated on video games and technology.