In Animal Crossing: New Horizons, spring has arrived. Cherry trees are in bloom, butterflies flutter happily around the flower beds, and eggs are growing on the trees.
You read that right. The magnificent Ovid came hopping into the world of Animal Crossing and decided to spread a sea of ​​eggs on our islands. Because? Well, because the day of the egg hunt is approaching!
To better understand what it is, we decided to create this short Animal Crossing: New Horizons egg hunt guide.

What are eggs and where can they be found
Eggs are nothing more than useful materials for creating projects (but, if you want, you can also eat them like a normal fruit). The types of eggs you can find are 6.

Earth egg: it is located underground, in the marked points where you can usually find fossils;

Aquatic egg: found while fishing;

Wooded egg: found by collecting wood from trees with an ax;

Rocky egg: it is found by hitting the rocks with a shovel (or an ax);

Leafy egg: found on trees, like a normal fruit;

Heavenly egg: it is attached to the balloons with the stripes.

Each of these eggs will allow you to build different objects, which can range from clothes to furnishings.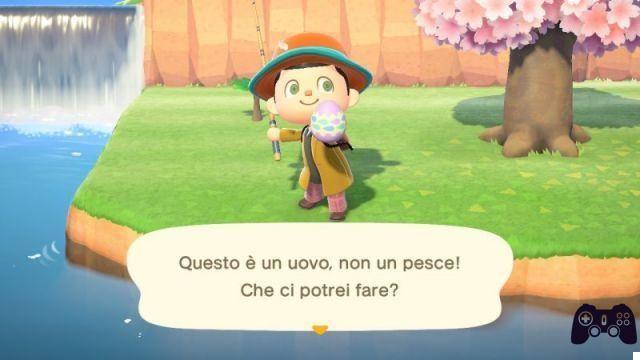 The day of the egg hunt
On April XNUMXst, Ovid could be found on your island. If you haven't met him, that's no problem. Most likely you received a letter from him in the following days, informing you of thespecial event to be held on April 12th (i.e. Easter Sunday) within the game.
On this date, in fact, the mysterious rabbit should appear again, who will reward anyone who has created all the themed objects with a special project.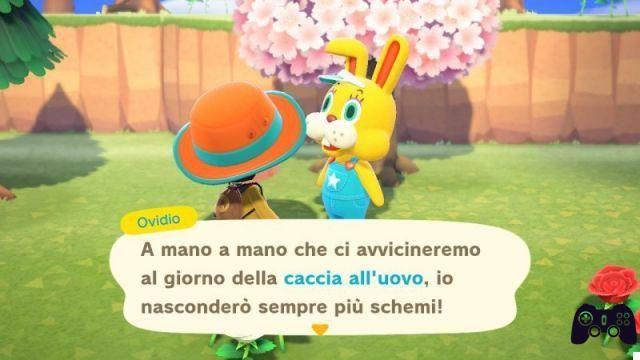 Ovid's projects
Of course, to create these special items, you will need blueprints. You can find these in three ways:

making pop the balloons striped, hoping that another heavenly egg does not fall;


finding the bottles on the beach (also these in stripes, therefore easily distinguishable from the normal ones), where you will always find a project;


receiving them as a gift from the inhabitants of the island.
In addition, by collecting a certain number of eggs (more or less every 15 of the same type), you will unlock themed projects based on the type of eggs collected.
It also seems that the closer the day of the event gets, the more the number of projects you can find on your island will increase, so as to give more "spice" to Ovid's challenge. The exact number of all projects, however, is still unspecified.
Something new "comes out of the hat" every day, so we recommend that you explore your island thoroughly during this time.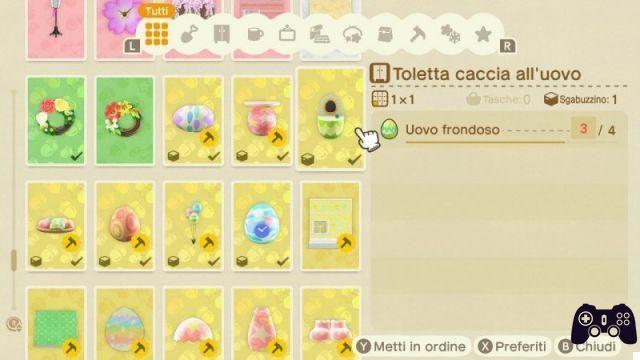 We'll see what the all too cheerful Ovid has in store for us egg hunt day.
While waiting for this elusive April 12 to arrive, keep following our pages for all the latest news regarding Animal Crossing: New Horizons.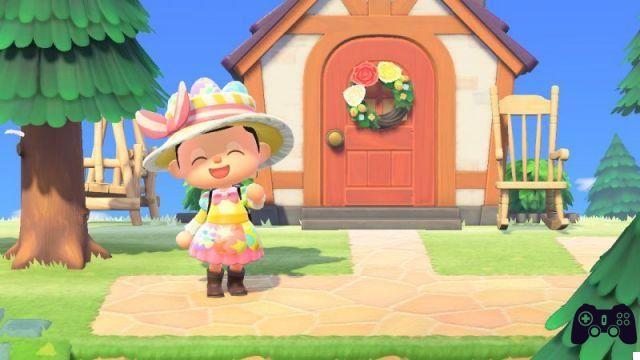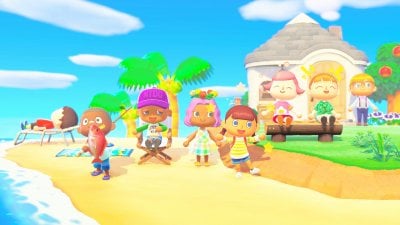 Animal Crossing: New Horizons nsw
Exit date: March 20 2020