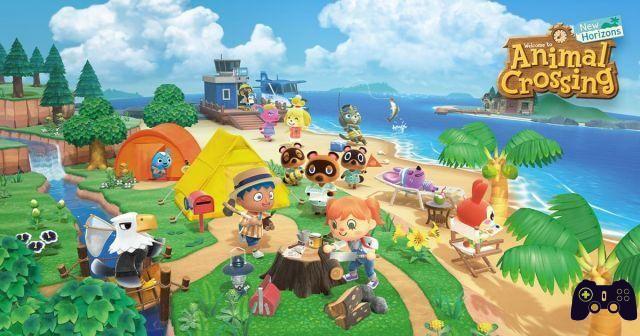 Within the Animal Crossing series it has always been present the Academy of Fine Homes. This is an association that, from time to time, will evaluate the efforts made by the furnishing of their home and island, evaluating them through a system of stars (from zero to five). The academy also rewards these efforts with items or other items.
With this guide I will try to explain how to get the maximum score from the Academy with the minimum effort, also specifying how to exploit every single object of our island.
If you want more information on other specific aspects of the game, we refer you to our complete guide.
Unlock evaluation
How the scoring works
Development Points
Scenario points
5 star bonus
What good is a good score and how to unlock the evaluation
Basically it serves to unlock a new DIY recipe and a particular type of flowers, once the maximum score range is reached. Although it may seem little, I assure you that these are quite desirable rewards!
To unlock the evaluation of the island you will need to have built at least 6 houses, assuming that there are inhabitants inside! From this point, you will start with 1 star and you will have to increase your ranking progressively. To check it from time to time, just talk to Fuffi at theResident Services building.
How the island scoring works
The score assigned to our island cannot be displayed, but we can calculate it through the table below. The score is divided between Scenario points e Development Points. Scenery Points are given to furniture, bridges, flights of stairs (practically all artificial elements); Development Points, on the other hand, from flowers, plants, trees (all natural elements). Below we will see how the points are divided.
Development Points: how they work
Now let's start with i Development Points. Development Points are given to us for each fully grown tree, up to a maximum of 190 points.
Exceeding this limit will not give us other points and, on the contrary, exceeding it will penalize us if we exceed the limit of 220 trees planted. Different case for the flowers, which will give us 1 point for each flower planted but will not penalize us in any way.
Scenario points: build and improve!
Now let's move on to the Scenario points. The Scenario Points will be given to us for the structures we will build or improve. These will be easier to obtain as they will be objects that we will build during the adventure (Museum, Nook's Workshop). The only exception is the stairs and bridges, of which we can build more than one unit at a time.
To get the remaining points, however, it will be enough to furnish our home. We remind you that the game will reward us with bonus points in the event that several different types of furniture are arranged on the same type of block (the areas within the squares in the map grid).
In addition, even the outdoor furniture and the price of the various furniture will entitle you to an evaluation.

Obviously we recommend using outdoor furniture to easily and easily obtain the many coveted 5 stars!
Final advice: once you have made the necessary changes, go to the Town Hall by Fuffi and have the island evaluated. If Fuffi tells you that the island has improved, then we have increased the value of the island and achieved a good score, if instead he does not say anything, then we will have to roll up our sleeves and embellish our island more.
What happens once the 5 stars are reached?
Once the 5 stars are reached, Fuffi will give us the Do-It-Yourself scheme for the golden watering can with which we could grow our Golden Roses.
We remind you that to maintain our evaluation we should have some small tricks for our island among these:
We maintain a good flow of visitors
More visitors means more feedback, more feedback means more advertising and ratings. So let's go talk to Fuffi to see if there are any new visitors to our island!
Weeds are our real rival in Animal Crossing. As tedious as the effort may seem, we try to get rid of the weeds and sell them to our two favorite raccoons Mirco and Marco.
We give vent to our creativity
We try to make sense of our creativity, for homes it is a good idea to put fences with flowers and outdoor embellishments. And we try to make our island nice!