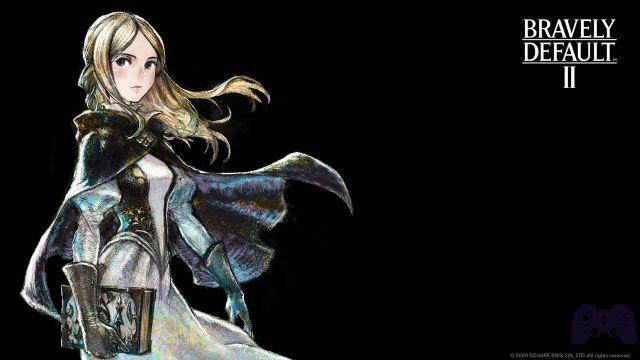 Il Tamer in Bravely Default II it is the only class in the game capable of summoning companion animals. It expresses its full potential when equipped with a spear, to exploit all its abilities. He can also wield bows but has no special skills to use them.
In case you are also interested in other classes or completely different mechanics, I refer you to ours guide on this.
Class summary
How to unlock
Skill List
Better skills
Specialties / Special Skills
Equipment
Best secondary class
Class summary
the Tamer can control the monsters he manages to convert into allies, these are not always mere weapons but they can help in many alternative ways, much of the efficiency and role played in the team is given by the companion we manage to capture.
He can capture monsters and use them in battle
Good physical support
Possible supportive role with certain monsters
How to unlock it
Impossible to miss obtaining the class, as an integral part of the plot of the first chapter.
Ability
Skills focus on capturing monsters and using them.
Recommended skills
Whispering to the beasts will often be the best way to get beasts, right after the simple one Capture, allowing us to get the ones we are going to defeat.
Unexpected shot
PM savings
Whispering to the beasts
Capture
Specialties and special abilities
Each class has 2 specialties, that is, exclusive bonuses for each class. The first unlocks immediately, while for the second you will have to reach level 12 (for the class).
The special ability instead is the "final move" of each class, available immediately and usable only if certain conditions are met in battle.
specialty
Special skills
Mastery of weapons
The Tamer specializes in the use of spears and bows.
Best secondary class
The Tamer pairs well with physically strong classes like Armored Infantryman or Fury. The use of monsters is quite versatile when mixed with offensive-type skills such as those of Fury.
For more information you can consult ours class guide or see them individually below: