In this guide we will explain how to get the stone on Rust by listing some of the main methods to collect it
Rust is a game survival multiplayer first released in early access back in 2013. During its development, the title continued to be enriched with contents and after 5 years of early access the long awaited version 1.0 has finally been released. At that time the game was quite popular among survival lovers but, as often happens with titles of this type, over time it ended up in oblivion.
Despite the long period of neglect, in recent weeks the title has been experiencing a second youth thanks to the arrival of many new players. For many people, however, it may not be easy to figure out how to move in a game of this type, especially after all these years. To help players in difficulty we have therefore decided to create a series of introductory guides to Rust and in this we will talk specifically about how to take the stone.
Manual harvest
As you can imagine, one of the simplest methods of getting the stone in Rust is to collect the stones scattered all over the map. You can safely use these small stones as a component for crafting, but obviously collecting them in this way you will lose a lot of time.
To create the more advanced constructions in Rust you will need to take a lot of stone, so this method can be effective only in the early stages of the game. In any case, despite the low efficiency, we still suggest you to collect the stones every time you have the opportunity, on the other hand having a few more materials certainly won't hurt you.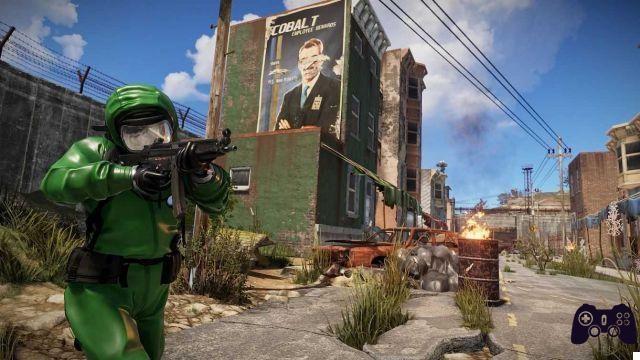 Pickaxing with full force - Rust: how to pick up the stone
Let's now turn to one of the best methods for taking large amounts of stone in the early stages of Rust. By exploring the game map you will surely have come across gods stone knots scattered here and there. These large boulders they are generally found on hills or in mountainous areas and can be hit with different tools in order to get some stone.
You can get rock from the deposits simply by hitting them with the rock in your inventory since the beginning of the game, but remember that in this way you will not be able to make the most of the nodes. Each of these deposits is in fact able to provide you well 1000 stone units, as long as you use the right object to extract it. The best tools for recovering materials from knots are the metal pickaxe and the jackhammer, but alternatively it can be fine too the stone pickaxe.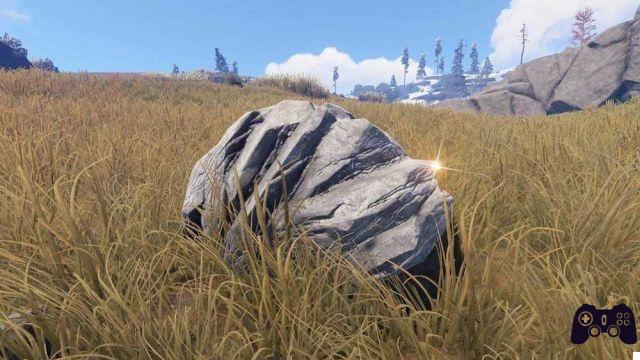 Mechanical extraction - Rust: how to take the stone
If you are planning on taking large amounts of stone to build your base on Rust, then it might be worth trying to gain control of a mining quarry. These large machines are placed in specific points of the map and at the cost of some low-level fuel will allow you to mine huge amounts of stone and other minerals.
As you can imagine, however, these structures are very desired by many players and consequently getting hold of it could be really difficult, especially if you play alone. In any case, if you are really determined to use this machine, our advice is to build a base around it as quickly as possible. In this way you can comfortably exploit the quarry at any time while protecting it from other players.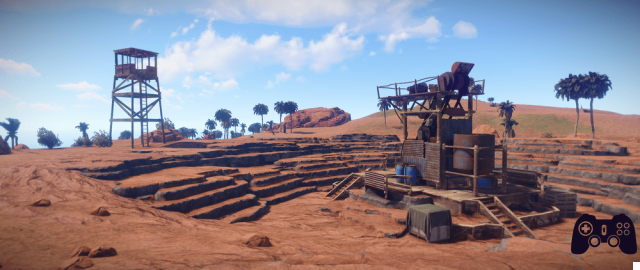 That's all!
These are all the main methods of getting the stone on Rust. Now all you have to do is start the game and immediately start looking for the stone source of your choice. Our article ends here but, in case you want some more advice on Rust, we suggest you take a look at the other guides on the site:
How to start playing and how to survive
How to build a shelter
Rust and available now for PC via Steam. Furthermore, in the course of 2021 the game should also be released on PS4 and Xbox One. If you are interested in staying up to date with all the news on the world of video games and much more, then continue to follow us here on Holygamerz.