Red Dead Redemption 2 is finally available for PC, but unfortunately the launch was not without problems, some still not solvable
Due to different technical problems, sadly, it seems that many players are not being able to enjoy the best of the PC version of the Rockstar Games masterpiece, available since yesterday. Some problems can be solved in very simple ways, but for others there is still no solution. So let's see in this guide how to solve the first problems of the PC version of Red Dead Redemption 2.
Red Dead Redemption 2: all the problems of the PC version and possible solutions
The first problem encountered by some is the inability to launch the Rockstar Games Launcher, or the game crashes immediately after launch or in the initial missions. For both of these problems, Rockstar Games' recommended solution is to try disable the antivirus, or in any case to exclude game files from scans. If the game crashes with the "Red Dead Redemption 2 Exited Unexpectedly" error, Rockstar also recommends update video card drivers.
The Rockstar Games Launcher, in addition to starting, is also giving problems in recognizing the purchase of the game, indicating that activation failed. However, the company has already released a launcher update aimed at solving these problems. To make sure you have the latest version available, close and restart the application.
Another update to do absolutely is the one to the version 1903 di Windows 10, which should help solve several problems with the game.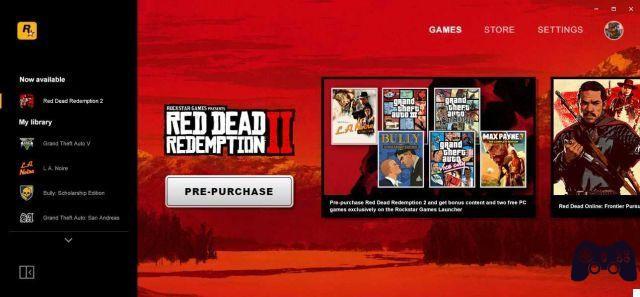 Troubleshoot common performance issues
The problems don't stop once you start the game though, and it seems like the performance are another fairly common problem. To fix the framerate drops, the company's advice is to try changing the graph API from Volcano (set by default), a DirectX 12. Despite this solution, many players still report quite low performance, and some even speak of stuttering in the audio, for which there is still no solution.
Resolve the freezes
Several players report that they have fixed freeze or stuttering issues on quad-core CPUs disabling two cores. To do this, start the game, open "Task Manager (CTRL + SHIFT + ESC), click on" More details ", right click on Red Dead Redemption 2, click on" Go to details ", right click on RDR2. exe in this screen, click on "Set Affinity", and finally deselect cores 3 and 4. A similar solution is the limit CPU usage, so that you never get 100% causing freezes. However, this method requires the use of an external program: Process Lasso. Download the program, start it as an administrator, start Red Dead Redemption 2, go back to Project Lasso and select RDR2.exe, click on CPU Limiter, for "When CPU use is" set 98%, leave blank "For a period of", set 1 for "Reduce by this many CPU cores", and set 1 for "For a period of", finally , click add rule. At this point the program it will do everything automatically every time you open the game, even after a reboot.
Resolve freezes after the November 14th patch
Rockstar has finally released the update aimed at solving freezes, and therefore advises everyone to stop using workarounds like the ones mentioned above. However, installing the update will not be enough for everyone to solve the problem, these are the additional steps always indicated by Rockstar Games:
If you bought the game on the Rockstar Games Launcher:
Go to the launcher settings
Select Red Dead Redemption 2 from the installed games
Scroll to "Launch parameters"
Copy and paste the following line of text (without quotes) into the box "-cpuLoadRebalancing"
If you bought it on theEpic Games Store:
Go to the launcher settings
Scroll down to Red Dead Redemption 2
Enable the option "Additional command line arguments"
Copy and paste the following line of text (without quotes) into the pop-up box "-cpuLoadRebalancing"
We obviously hope that you have solved any problems you may have, and if not, we recommend that you continue to follow this guide, which will be updated as new solutions or patches for the game are found. If you have a problem other than those listed above, you can still try to go to the game support site, search there for the problem, or report it yourself to Rockstar Games. The site also has links for update the drivers to the latest version for both video cards AMD than for those NVIDIA. This operation is obviously strongly recommended even if you don't have any problems with the game.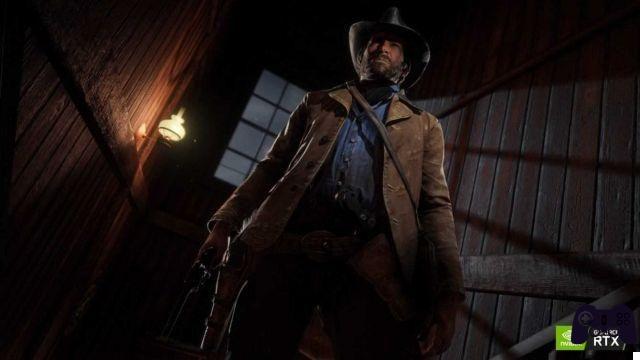 Red Dead Redemption 2: PC version available
You can find here our Red Dead Redemption 2 review for PC, here all important information on porting. From this article you can instead consult all the news regarding the story mode on PC. Red Dead Redemption 2 is available since yesterday, 5 November, its Epic Games Store e Rockstar Game Launcher. It will also come up Steam on a still unspecified day of December, luckily again this year.
Red Dead Online is included for free from launch day, with all updates released so far. Recall that Red Dead Redemption 2 was released on PS4 and Xbox One on October 26, 2018, and will also be released on Google Stadia in November. Be sure to visit the dedicated section on our site for the latest video game guides, reviews, news and specials!