In this new guide on Pokèmon Masters we will discover a series of tricks and tips to know to start playing at your best
The new DeNA CO creature, Pokèmon Masters, is available a few days ago for Android and iOS devices. After trying it and after playing it we are ready to draw up a guide in which we are going to show you a series of tips and tricks to know to start playing at your best. Let's find out all the details.
A new market
Before starting with the actual guide, a little reflection on the news regarding The Pokèmon Company. After the success of the Niantic title, Pokémon Go, the company dedicated to our favorite monsters has decided to try the mobile experiment again. Pokèmon Masters, in fact, represents yet another attempt to make the brand have a new impact even on devices other than Nintendo.
The mobile market is very developed and has evolved a lot over time and has prompted many Software Houses to try to transport brands to this type of market as well, an example? Call of Duty. It is clear, therefore, how we are trying to get to a wider audience range the Pokèmon brand. Now stop the chatter and let's find out all of ours tips and tricks to be exploited to start playing Pokèmon Masters at its best.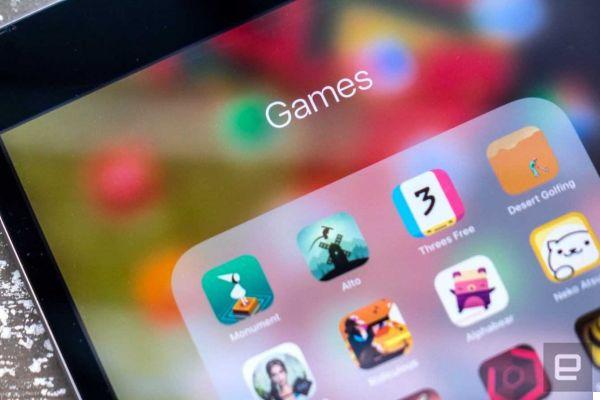 Combat System - Pokèmon Masters: tips and tricks to get started
The combat system has different characteristics than that seen in the main titles of the series. In every fight you will have to take the field three different Units, that is, teams made up of a trainer and their Pokémon. The choice of the members of the unit, however, will not be completely random. In fact, it will be possible to discover the weaknesses of your enemies before starting the fight.
To do this, simply tap on "info area". The game also gives you the ability to field the "Recommended team" for the type of opponents you will face. This element can be very useful especially during the early stages and the first hours of the game. Take advantage of this mechanic, in such a way as to always be ready and to understand which are actually the best pairings to lead you to victory.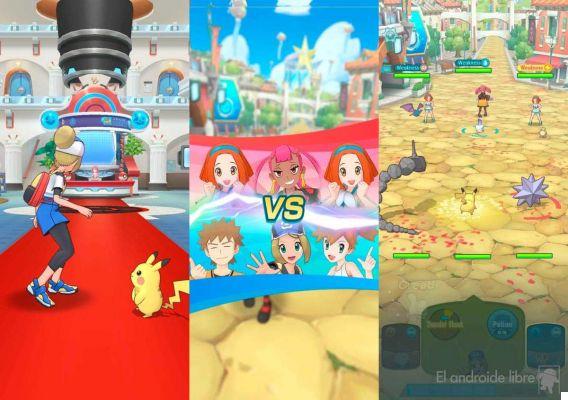 Rare units - Pokèmon Masters: tips and tricks to get started
It will be essential not only to have an adequate number of Units, but also that these are among the rarer. To add more Units to your Roster you will have three methods:
1. Proceed with the main story, this will lead you to unlock trainers such as: Piplup, Rosa and Snivy and Brock.
2. Shoppers. This is probably the fastest but most expensive method: 300 Save for a single couple with the possibility of taking some 10 in one package from 3.000 Gem.
3. The third method will be valid until October 17, 2019, when the active bonuses for new players expire. Start a game, get Lottery bonuses and about 1400 Save in the early stages of history. In case you are not satisfied with the Units obtained randomly, all you have to do is delete the profile and start all over again.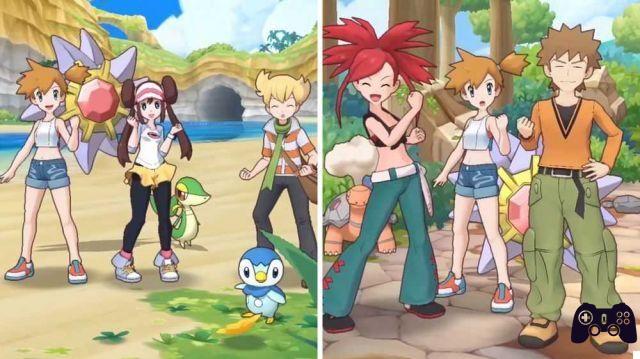 Special Workouts - Pokèmon Masters: tips and tricks to get started
Special Workouts are a great way to upgrade your Units. To start a Special Training you will need to go to the training area. There you will be given the opportunity to start this business but only for one limited number of times each day. You will also have to complete some timed missions. Raising a Pokémon's level will not only improve its various stats, but will also allow you to teach it new moves to use during fights, which are essential for surprising your enemies.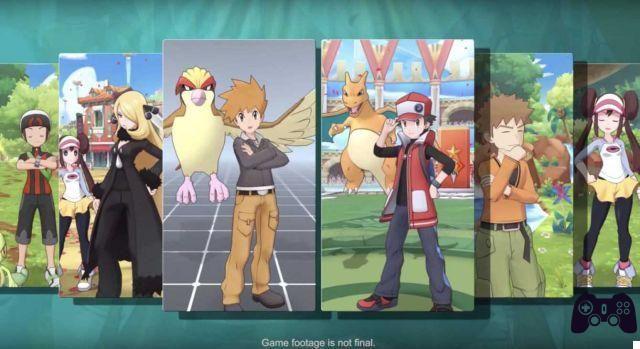 A matter of evolutions - Pokèmon Masters: tips and tricks to get started
As in any self-respecting Pokèmon game, a very important aspect will be outlined by the possibility of evolving one's creatures. In this case, the evolutions, will be quite different from the other titles in the series. In the case of Pokèmon Masters you will have to have a Pokèmon of level 25, therefore the minimum level to start an evolution and you will need to have a particular fragment, called fragment for evolution. But be careful, because the materials needed to make the creature evolve they will not have a fixed cost and they will increase every time you buy one in the shop.
Separate speech, however, that for the Megaevoluzioni, or temporary evolutions that will take place during the fights. Only a few Pokemon will have this ability and this possibility, it is:
Agatha e Mega Gengar
Blue e Mega Pidgeot
Bugsy e Mega Beedrill
Karen e Mega Houndoom
Korrina and Mega Lucario
Noland and Mega Pinsir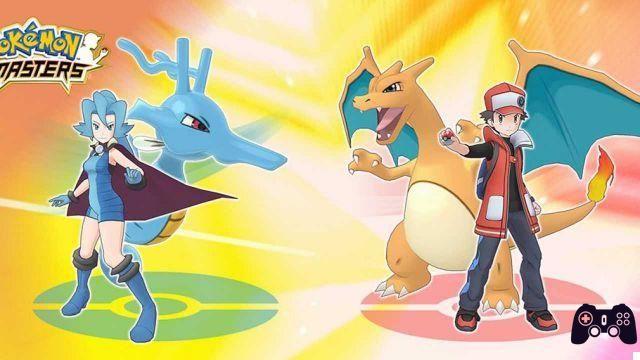 Awards - Pokèmon Masters: tips and tricks to get started
Also in this title, as in many other free and free to play games related to the world of mobile gaming, gods will be available Awards. The prizes will be daily and can be redeemed every morning at 8:00. Attention, when you go to update the application linked to the game, there may be the possibility of lose such awards. For this reason, we advise you to always redeem the rewards at a suitable time, so as not to take this risk when a new update comes out.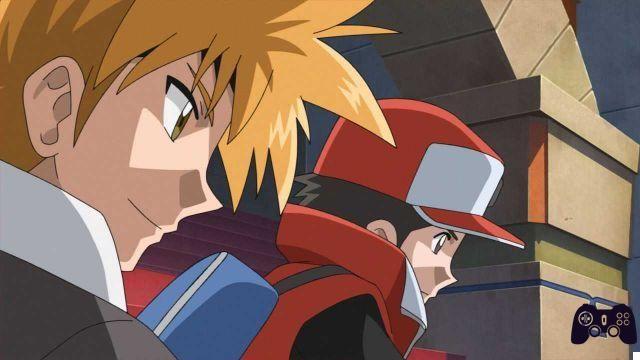 Have fun and good adventure dear coaches!
This was our Pokemon Masters guide. We have discovered all the details relating to the innovations that have been introduced in this new title, dispensing you with a series of tips and tricks which will be very useful to start playing. What do you think about it? Have you downloaded this title to your mobile phone? How's your adventure going? Please let us know using our section dedicated to your comments.
To stay up to date on all the news from the videogame world and more, stay tuned to Holygamerz.