Find out with this guide of ours how to unlock the third semester and the real ending in Persona 5 Royal, the definitive version of Atlus' masterpiece
Can a masterpiece be improved? Yes, and Atlus is living proof of that. Already practically flawless at the time of the original release, Persona 5 Royal has taken over its structure, expanding it with convincing elements beyond all conception and expanding gameplay and replayability. We are not here, however, to talk to you about it in depth. For that, our review will arrive which, albeit late, will be really done with the heart. No, that's not a joke. Today, with this article, we want to explain how to unlock the third semester of Persona 5 Royal and get to what in Persona 4 Golden was called Golden Ending. The real ending, in short, something that really brings down the curtain on the history of the Phantom Thieves. In reality, the steps are few, but they must be carefully planned so as not to risk finding yourself unprepared. A premise: we will try as much as possible not to make plot spoilers, but we will talk about the new Confidants present in Persona 5 Royal. Read, in short, but we must anticipate something.
Preparations
Before starting our guide on how to unlock the real Persona 5 Royal ending, we remind you that, although there is no Review here on Holygamerz, you can very well find our guide on how to correctly answer all the questions in the classroom. By following it you can gradually increase your Knowledge, in view of the various exam sessions that your protagonist will have to face. With that said, let's get started!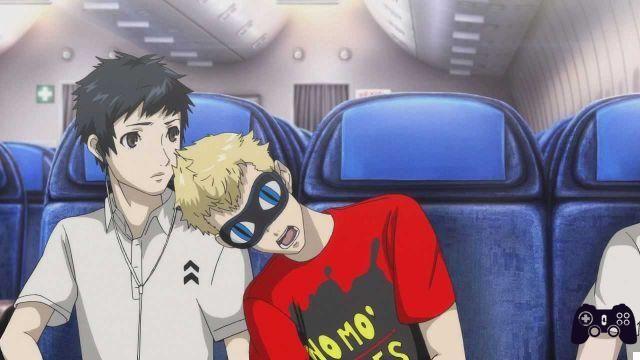 True ending / Golden Ending - Persona 5 Royal: how to unlock the true ending
First, let's start with a simple assumption: if you do not respect what is written in this guide, you will not get the ending that Atlus has thought of for Persona 5 Royal, but you will relive the same ending of the basic version of the game. Pay close attention to the various steps, in short, they will be essential if you want to enjoy the game in its entirety. Furthermore, if you do not enter the third semester, you will also not be able to get the platinum trophy as you will not be able to unlock the "Take back the future" trophy. Eye!
The fundamental thing that you must respect in order to see the real ending is practically one: bring one of the new Confidants to the maximum rank, Takuto Maruki. Maruki is the school's "counselor", a kind of psychologist, called by the academy to help victims affected by Kamoshida's misdeeds. You will know him, in reality, after not many hours of play, but increasing his Rank will not be easy initially as it will not always be available. Indeed, almost never.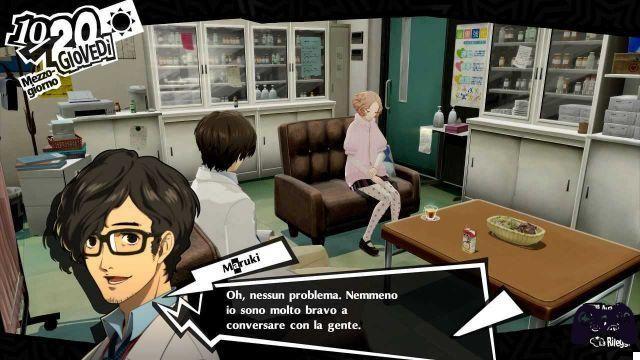 A very peculiar confidant - Persona 5 Royal: how to unlock the real ending
You will need to bring the rank with Maruki to level 9 by 11/18 (November 18, according to the European numbering). Consider that you must have finished Kamoshida's palace and that there will be a long break due to the summer holidays, so take advantage of every available moment: NEVER refuse his invitations. In case he is not the one to write to you, know that you will find him on the first floor of the sports building, so maybe drop by and see if he is available.
Initially, Maruki will only be available on Monday and Friday mornings. After the summer holidays, however, he will start contacting you almost daily so you will have many opportunities to take advantage of. Once you reach rank 9, you will reach rank 10 only and exclusively on the last day that will be present at Shujin, that is, as we have already said, the day 11/18. Once this is done, the first and only fundamental requirement is satisfied, let's continue.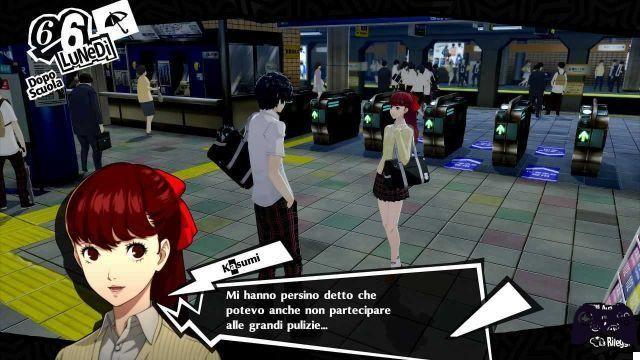 Beware, Bad Ending in sight! - Persona 5 Royal: how to unlock the real ending
Coming to the final stages of the game, we will be faced with a rather important choice. By responding in a certain way you will also see the Bad Ending, so we advise you to save often. We do not want to reveal what it is about to avoid spoilers, we just tell you that you will necessarily have to refuse twice a proposal that will be made to Joker to take the road to the true ending. You will realize it once you are experiencing it, we assure you.
Also, if you have fully experienced the Phantom Thieves adventure, the choice will seem rather obvious. However, if you also want to deepen all the unpublished contents of Persona 5 Royal, we strongly advise you to deepen two further Confidants, one added in this version and one not. Let's talk about Kasumi Yoshizawa and Goro Akechi.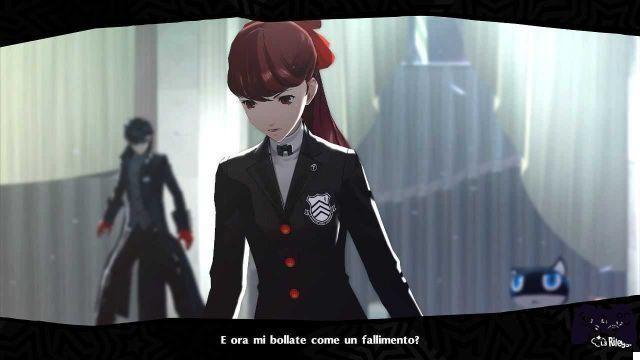 Kasumi Bae - Persona 5 Royal: how to unlock the real ending
Kasumi is the new addition of Persona 5 Royal, the new supporting protagonist of the trailers that has fascinated fans so much. We will have the opportunity to talk about its integration into Royal in the review, but we can announce that Atlus has definitely not missed the shot. The peculiarity of Kasumi as a Confidant is that, unlike everyone else, she will initially only have 5 ranks to unlock. Once you arrive in the third semester, however, the last 5 will be unlocked, so that you can further evolve your character (and why not, make us the romance).
Akechi has been profoundly changed as a Confidant from the original title. If, in fact, in the old version his Rank grew practically automatically with the progress of the story, in Royal we will necessarily have to spend time with him as we do for everyone else. Once he reaches rank 7, Akechi will ask the Joker to go and train with him in Memento. We accept, because only in this way can he reach rank 8. If we make this choice within the usual day, 11/18, the last two ranks will be unlocked automatically as the story continues.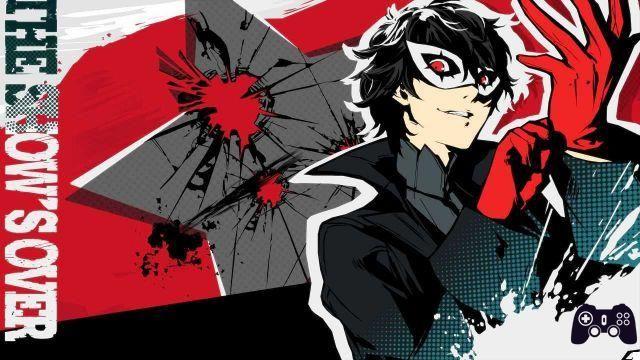 Have fun!
That's all you need to know about how to unlock the true Persona 5 Royal ending and the various plot additions this refined version of Atlus' masterpiece enjoyed. Are you playing with it? What do you think about it? Write it to us below in the comments, we will continue to keep you updated with all the news (and guides) on videogame and tech! And see you soon, with our heartfelt review.