Octopath Traveler was praised and criticized. Below is a guide to the best secondary classes and which characters to pair them with
Square Enix has somewhat divided his audience with Octopath Traveler. Who was disappointed and who loved him despite some minor criticisms. Here, however, we are not discussing if what and how could have been changed or implemented in the game, but I want to provide you with a guide that could be useful, especially in the long term. Let's talk about which are the best secondary classes to pair with each individual character.
Each pairing was designed considering a certain combination of characters within the team. For example, if we have Ophilia and Cyrus in the same team, it would be useless to pair the Wise class to the first and the Ecclesiastical class to the second, duplicating the classes available in battle.

Guide to the best classes | Octopath Traveler
Let's see character after character which are the best combinations to get a powerful party.
Cyrus | Guide best classes of Octopath Traveler
Our scholarly friend is a very good user of magic with his "Sage" class, so all the best secondary classes are those that use elemental abilities. Beware, though, that Cyrus finds himself using too many APs.
Merchant: is the best choice for several reasons. First, we will add that of the wind to the elemental abilities of fire, electro and ice. In addition, thanks to the merchant class, Cyrus will acquire the ability "Rest" which allows him to recharge his HP and AP at no cost.
Ecclesiastes: if for some reason you don't have Ophilia in the team with you then you can only choose this great combination. Not only will you get the ability to use the abilities of "Light" but you will have a very good healer with a high score in "Elemental Abilities".
Ophilia | Guide best classes of Octopath Traveler
As with Cyrus, Ophilia also has a high score in Elemental Skills. This allows him to optimally heal his companions and to be able to use other secondary classes with Elemental Skills. In addition, the character has a high AP that allows you to heal and attack with elemental attacks without having to use objects to charge.
Knowledgeable: if you made the mistake of not taking Cyrus with you then you have to make up for it by pairing Ophilia with the scholar's ability. This way you will have several "spells" that you can use with a high score in Elemental Skills.
Artist: the class of Primrose fits perfectly for our Ophilia. We could acquire the "Dark" abilities that will accompany those of Light. Furthermore we would have a perfect support able to increase attacks and defenses of their companions.
Primrose | Guide best classes of Octopath Traveler
Our dancer will not only rely on her dagger but will be able to use the elemental ability of darkness to keep her enemies at bay. Its basic characteristics are fairly balanced but lean mainly towards elemental abilities as they allow it to increase attacks and defenses of its companions.
Knowledgeable: is the best skill, most likely. It allows him to obtain particular boosts and to attack with different elemental abilities belonging to this category.
Ecclesiastes: we take into consideration the same speech made for Ophilia, so you will create excellent support for your team.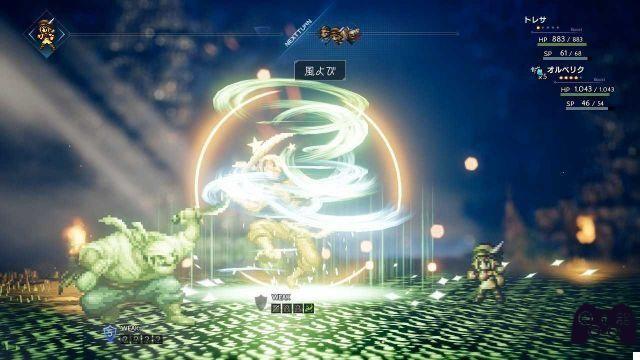 Olberic | Guide best classes of Octopath Traveler
The strongest in the game shows off with his muscles and his physical attack. The best way to use it is to pair it with a class that plays on these features
Rogue: the skills we will use for Olberic do not consume much but sometimes the going gets tough and you have to play dirty. Through the Rogue class it will be possible to attack with skills that "suck" the HP and PA of the opponent by reloading Olberic.
Speziale: some tend to pair it with this ability as it greatly increases Olberic's HP. The only sore point is that not having Alfyn's characteristic abilities will make it difficult to recover the plants for the spice abilities.
Alfyn | Guide best classes of Octopath Traveler
The apothecary is one of the most complicated characters to use and understand. Often he is sidelined because he enlisted too late and fails to compete with higher level opponents and therefore you lose patience in leveling him. Let's see how we can make it a better ally
Militancy: this class would lead Alfyn to obtain an increase in the attack and defense characteristics that would make him a good ally of attack with the use of different weapons, without forgetting the possibility of using the apothecary skills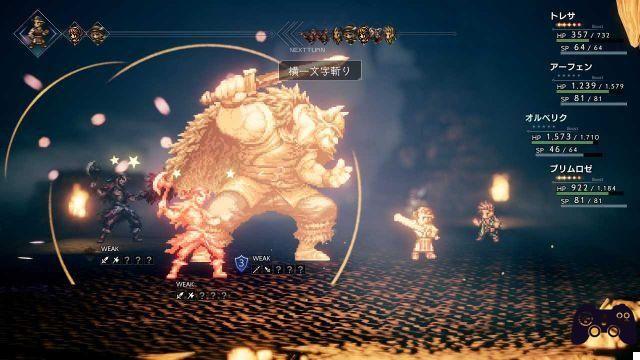 Tressa | Guide best classes of Octopath Traveler
With Alfyn, Tressa seems to be one of the most complicated to play. His peculiar ability is to call mercenaries in the car for payment of money.
Militancy: with Alfyn it also shares the excellent combination with this secondary ability. Tressa goes down heavily from Milite but increases a lot, above all, HP and defense.
Therion | Guide best classes of Octopath Traveler
Our class rogue certainly has curious and useful skills along our adventure, to be coupled with good secondary classes.
Militancy: here falls the same discourse that is done for Olberic. The increase, above all, of the attack helps Therion a lot for the use of her abilities.
Artist: this is a match of chance. In addition to gaining the support skills to increase attack and defense thanks to this class, Therion gains a considerable increase in speed (and he is already lightning fast) and avoidance.
H'aanit | Guide best classes of Octopath Traveler
One of the strongest and possibly coolest characters in the game. H'aanit and its beasts are a force of nature.
Militancy: you can only combine this class with a character who uses physical attack in all respects. Unlikely, and always based on the team, we will find ourselves catching beasts that use elemental abilities. Thanks to this class H'aanit will acquire formidable characteristics for its way of being played.
These are the pairings we've found that we think are suitable for every character. Have you found better? Let us know in the comments!