Nioh 2 has just come out and if you are already having problems, we will take care of it with a guide to the bosses: let's find out together how to beat Azai Nagamasa
Have you already purchased Nioh 2? Well, great. How many minutes has it been since your last curse? You don't need to be shy, you can tell us everything. After all, we are here to make your life easier. We have already explained to you how to best use the various Stances to make the most of their features, now let's start by explaining some bosses.
Nioh 2, as we have already said, takes the characteristics of the various Souls-Like, mixes them and creates a separate sub-genre. Team Ninja has created a very technical and ruthless game, and you won't be able to play Nioh like you did Dark Souls: you would die after just a few minutes. Difficult is difficult, of course, but as always it all depends on the technique: you have to learn to master it. And with our guides it will certainly be easier for you.
To start: let's prepare the calendar
How to beat Azai Nagamasa in the new Team Ninja title? At first glance, this enemy will seem like a very ordinary human being, but as soon as you start the bossfight Nagamasa will reveal his ace in the hole. Let's not fool ourselves: it's a difficult fight, and a lot too, but we can help you overcome it in the best possible way. Let's find out how to defeat it together.
To infinity and beyond! - Nioh 2 boss guide: how to beat Azai Nagamasa
Azai Nagamasa has wings and will make the most of them, considering that they cover a large part of his body and will deflect all incoming bullets and attacks. This means that when using them, your only option is to stay on guard and regain all the stamina you can manage. There is no reason to attack it, considering that you will simply be exposed and can take unnecessary damage.
As for his attacks, they are almost all classic sword sweeps. However, you will have to be very careful with combos. When it starts throwing at you magical attacks in the form of bullets, we recommend that you start running around the arena and dodge its hitboxes as much as possible. Don't let too many bullets hit you or you will soon perish.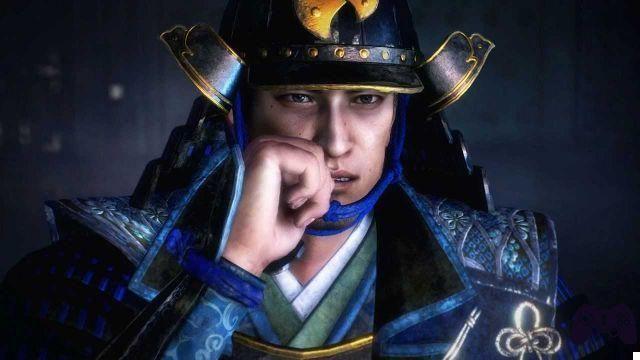 Two maybe better, just for the company - Nioh 2 boss guide: how to beat Azai Nagamasa
If you summon another player before entering the boss arena, it is very likely that you will completely crush Azai Nagamasa with a series of combos. You will often be able to hit him from behind if there are two of you. If your partner's HP drops too much, be sure to get the boss's attention so they can retreat for a moment to regain health.
You will both have to try, however, to get to the Dark Realm, considering that you will spend some time there. In fact, Azai Nagamasa will make you stay in the Dark Realm longer than any other boss you have encountered up to that point. So be careful with stamina management - it's the key to beating this particular boss.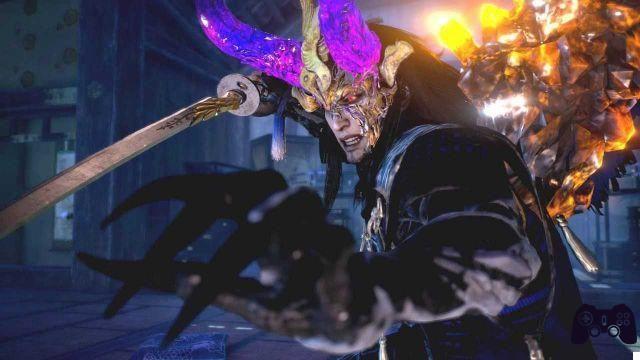 Fight back? Eh, if you feel like it - Nioh 2, boss guide: how to beat Azai Nagamasa
Use the Burst Counter if you feel like it, but you can easily complete the bossfight with some good dodging. This is because counterattacks are particularly difficult against Azai Nagamasa, especially when he starts firing in bursts. Aside from everything, the advice is simple: stay on guard, attack with the right timing and don't use combos that are too long. You will see that you will take it down in no time.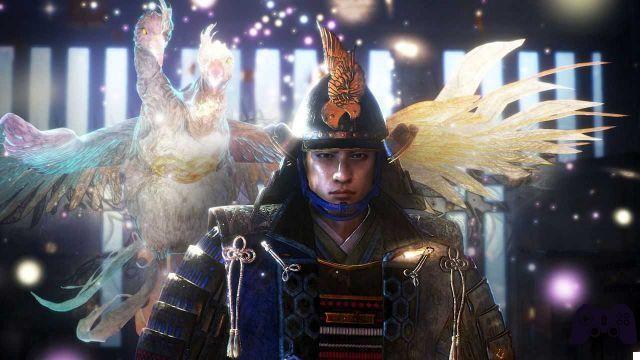 And then a lot, a lot of patience
We hope that this guide of ours on the how to beat Azai Nagamasa in Nioh 2 has been useful to you. In the next few days, our review of the title will also arrive, along with many other guides to make your life easier against the Yokai. Are you already playing Nioh 2? What do you think about it? Are you satisfied or did you prefer the first chapter? Write it to us below in the comments, we will continue to keep you updated on everything related to the videogame and tech world!