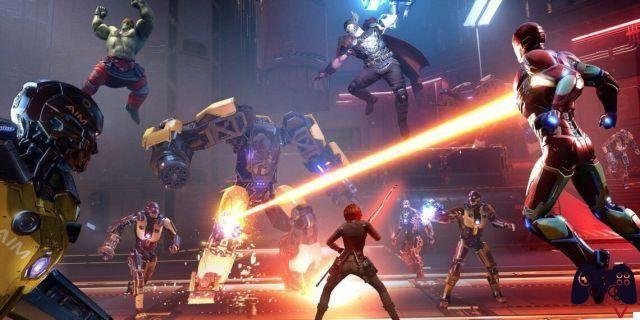 Marvel's Avengers, title developed by Crystal Dynamics, has officially landed on PS5 under a new guise, with many interesting additions that improve the overall gaming experience. Despite this however, there are some players who have had a hard time migrate game saves and data from PS4 to PS5 version. Given that we assure you that it can be done, we have thought of this handy guide that will help you with your rescues.
How to switch Marvel's Avengers saves and data from PS4 to PS5
First of all you have to download the PS5 version of Marvel's Avengers directly from the store, obviously keeping the PS4 version game still installed. Successfully completed the download and installation, start the PS4 version and go to the menu, you will notice at the top right, next to the news section, the command "Migration Saving". Click above and then confirm the data migration.
In seconds, your progress will be sent to the PS5 version of the title. At this point you can uninstall the PS4 version and focus only on the next gen one.
There is a small clarification to be made, however, it is not certain that you need both versions installed, since there may also be the possibility of sending data to the PS5 version without having it installed, going to download it later after the passage of the bailouts. However, we have not tested this option, so we recommend it but with the possibility that it may not work.
This is all there is to know to pass game data, it will be quick and easy, albeit a little awkward in actuality. For further help on all the titles of the moment, we remind you that we have an entire section dedicated to guides always updated. Did you also know that during the Square Enix event the arrival of a new hero in the course of 2021? We're sure it will drive tons of Marvel Universe fans crazy!